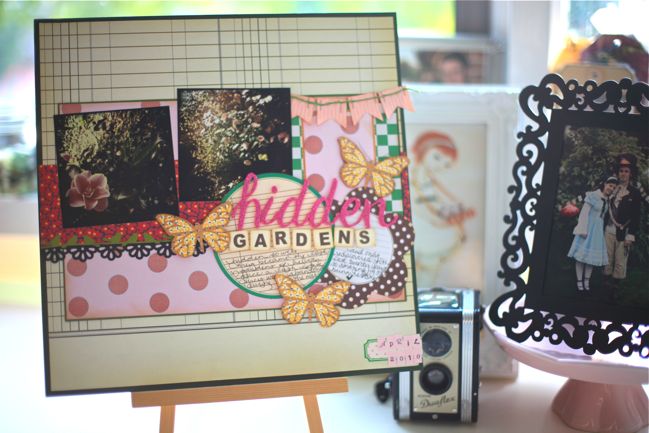 See the JBS Inspiration blog for more details about this layout.
Once again, thanks so much for all your participation in last weekend's online crop! I know August is a tricky month for lots of people, so I'm taking it as a sign that our autumn crop will get even bigger. I have my thinking cap on already so you can look forward to some new things then!
But now the exciting part if you could take part — the list of prize winners! It's a long list, so be sure to check for your name. If you're a winner, please follow the instructions at the end of this post to claim your prize. (If you're not a winner, I'm sorry and I wish I had something for everyone! Please play again at our next crop, and I hope you enjoyed the challenges anyway!) Okay — winners then!
Crafting challenges:
Scrapbooking with red, aqua and white
Jenny B wins a prize package of red and aqua inks, paints and mists!
The first sketch
Liz wins a selection of label stickers
Scrapbooking with a free printable alphabet
Connie C wins a selection of goodies from Shimelle Digitals.
Scrapbooking with circles
Jenny Pitcairn wins a set of Banana Frog stamps.
Scrapbooking with black and white photos
Mary Bainbridge wins a class pass for herself and a friend on Learn Something New, the September online class here at shimelle.com.
Scrapbooking with patterned papers
Helen Overton wins a prize package filled with patterned paper.
Journal around the page
Lisa Funky Fairy wins a prize pack filled with paper goodness from Jenni Bowlin Studio.
Scrapbooking with squares
Kitty Scrapper wins a prize pack of scrapping supplies with a square theme.
Scrapbooking with at least a little pink
Maja wins a prize pack of pink scrapbooking supplies.
The second sketch
Lisa O wins a copy of Stretch your Sketches=, an e-book from Ella Publishing
Scrapbooking with heart
Mandy Mck wins a selection of scrapbooking goodies from the Green at Heart collection by BasicGrey.
Scrapbooking with letters or numbers
Lisa wins a copy of Time to Scrapbook, which features the layout above and tips for finding time from each of the Most Influential Scrapbooker nominees.
Scrapbooking with paper rosettes
Jimjam wins Scrapbook Inspirations Idea Book volume 2.
Scrapbooking with stamps
Susan Roh wins a set of Banana Frog stamps.
Scrapbooking with quadrants
Karen wins a custom portrait (person or pet) as a Little Musing by SJ Dowsett.
The third sketch
Shannon Hager wins a prize pack of scrapbooking supplies.
Scrapbooking with layers
Anne wins a prize pack of scrapbooking supplies.
Scrapbooking with your favourite supplies
Hannah wins a prize pack of supplies from a manufacturer of her choice.
Scrapbooking with whatever you have left
Kirsty wins a prize pack of scrapbooking supplies.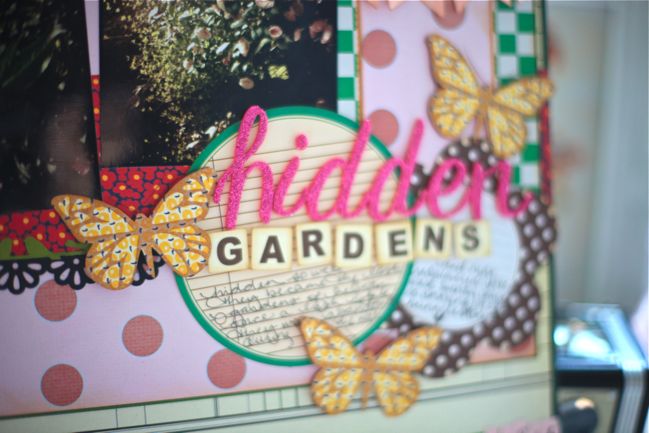 Photo challenges:
Get close
Daphne wins Picture Perfect a photography e-book from Ella Publishing.
Manmade
Aussie Mon wins Scrapper's B&W Actions, a workflow of black and white processing options for your photographs. Or her choice of another product of the same value from Two Peas in a Bucket.
Through the glass
Natalie wins a new album.
Explosive energy
Rachel wins a camera t-shirt from Threadless.
I saw the sign
Leah wins a Keep Calm and Snap On print from the Keep Calm Etsy shop.
Night light
Christina wins a selection of fonts available exclusively at Two Peas in a Bucket.
Up above
Emy wins a pack of photo paper in her choice of brand.
Add a laugh
Tape wins her choice of a hilarious book.
Nature
Karen wins 40 Top Tips for Better Photos, an Ella ebook by Rebecca Cooper.
Below the knee
Gemma wins a care package of funky socks.
Reflections
Rinda wins a selection of glittery scrapbook supplies.
Study session
Louise wins some reading material and some pretty paper.
Get in the picture
Co Co wins this adorable handmade owl in navy AND this supercute one in red from etsy seller Vivikas.
Portrait or candid?
Jennifer wins Scrapbook Inspirations Idea Book volume 2.
Craft in progress
Lizzie wins a prize pack of scrapbooking supplies from Imaginisce.
Zoom out
Anso wins a prize pack of scrapbooking supplies from American Crafts.
Smiles
Bethan wins a prize pack of scrapbooking supplies.
At home
Kirsteen wins a prize pack of scrapbooking supplies with a home theme.
And the two comment-to-win posts:
Share a favourite quotation
Lorraine wins this gorgeous print from the always amazing Vol.25.
Share a scrapbooking thought
Smeepee wins her choice of a knitted bow headband or a knitted flower wearable from The Funky Beau.
To claim your prize, please email me (shimelle at gmail dot com) with the relevant details for your prize. If it's a digital prize, I need your email address. If it's a physical prize, I need your mailing address. If there are options (like t-shirt size or paper brand), please let me know. If it says 'from a selection', just email me and I'll get back to you with the options so you can choose. Please make the subject line of your email PRIZE WINNER so I don't miss your message. Thank you!
On a totally different note, I'm packing up a small number of kits appropriate for Learn Something New. They will be available for UK addresses only, I'm afraid, and I'll probably pop them in the shop first thing tomorrow morning. Watch Twitter as I'll post there first when they are in the shop. Once they are gone, I won't be putting together any other kits for this class. (For those of you outside the UK or not fancying a kit, there will be notes on supplies in the prep notes that go out next week.)
Right – back to packing those boxes then!
xlovesx

Read more about: giveaways
19 August 2010

Next post: Pretty jars for pretty weddings
Previous post: An Online Scrapbooking Class for September :: Learn Something New