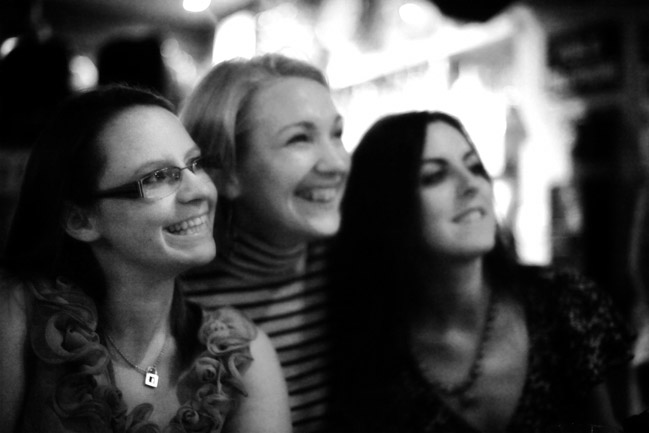 If you're happy and you know it… you should be smiling, right? So here's a challenge that I hope won't be too difficult for this weekend.
Your challenge is to take and post a photograph with at least one smile! Whether it's you, a friend, a family member or your dog – just make sure there's a smile on display.
Post your image on Flickr, on your blog or in another online photo gallery. Leave a link to it in the comments on this post to be entered.
One winner will be randomly chosen to win a prize pack of scrapbooking supplies, and the winner can choose from several options to make sure it's just what she would like to add to her stash.
Please see this post for all the deadlines and details about this weekend.
Now run off and command people to say cheese!
xlovesx

Read more about: inspiration-party
15 August 2010

Next post: Scrapbooking with whatever you have left
Previous post: Scrapbooking with your favourite supplies