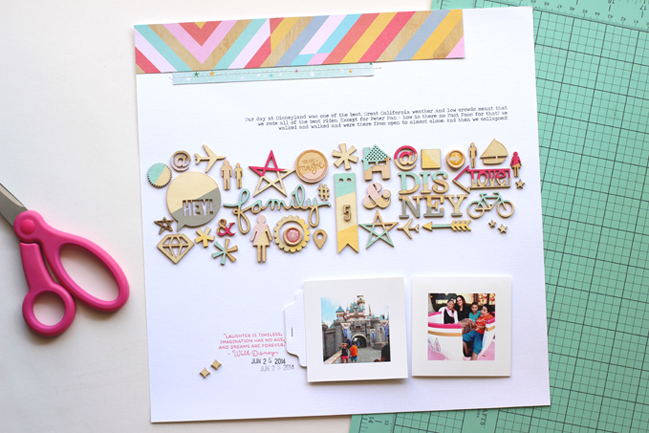 Hello there, and welcome back to Inspiration Weekend at Shimelle.com! It's Meghann Andrew with you, and I am honoured to be a contributing designer here! Today I'd like to share a layout that truly inspired me to want to pull out my scrapbook stash, created by Nancy Damiano from the shimelle.com archives.
I was immediately drawn to the large amount of white space, horizontal design, and all of those colorful, painted wood veneer pieces! Knowing that I have quite a few of those in my stash as well, I went to work to create my own layout that stays true to my style.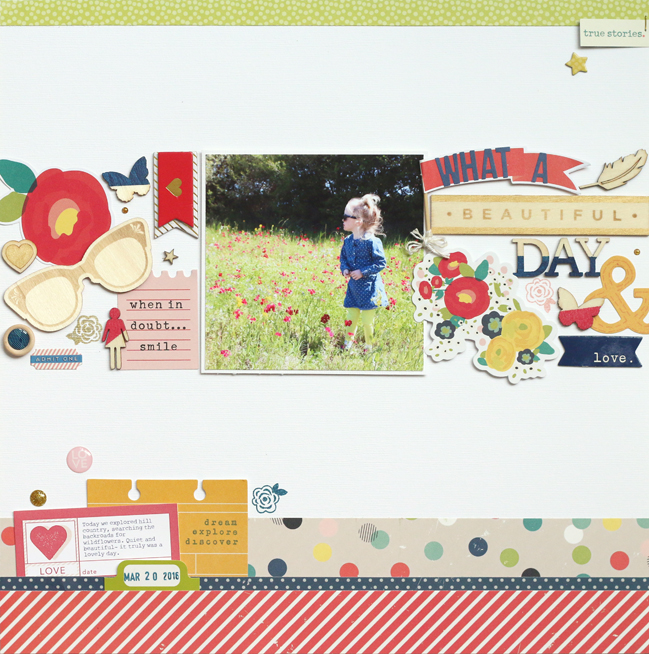 The colors in the Shimelle True Stories collection worked so well with a photo of my daughter in a field of wildflowers, so I started pulling out floral, red, navy and green products to match the photo. I pulled out several wood veneer pieces that would fit my layout, and even planned to create a title with the wood veneer too. I often mix and match several elements to create a visually interesting title.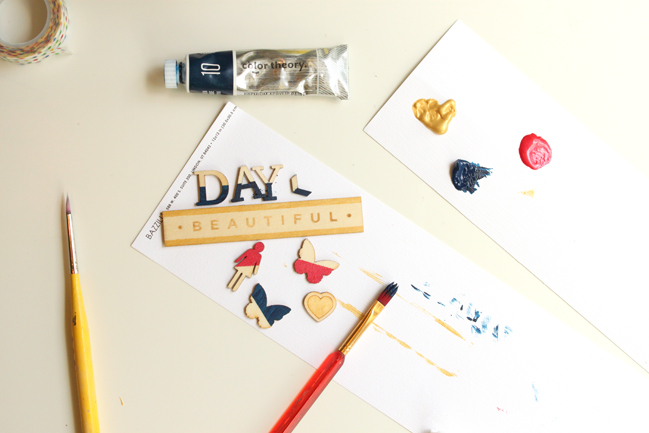 To add a bit more colour, I taped off my wood veneer pieces and painted them with blue, red and gold acrylic paint.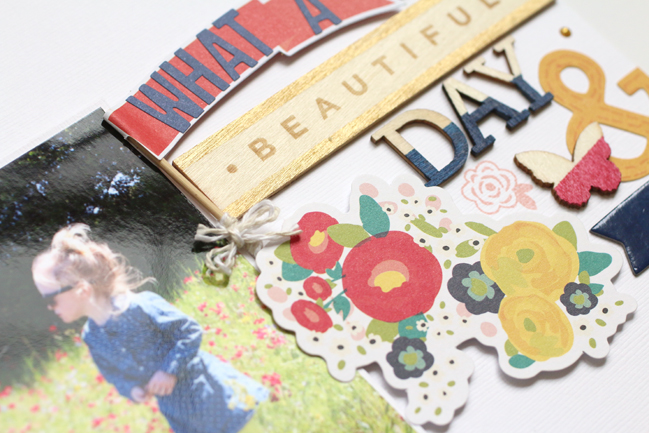 Along with the wood veneer, I also added various die-cuts and chipboard embellishments to add variety to the layout. I placed my photo, sized at 4" x 4" and backed with white cardstock, directly in the center of these elements, to make it the focus of the layout.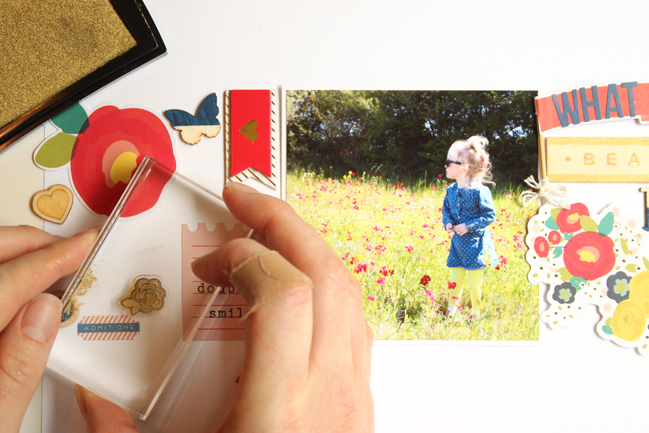 I almost never walk away from a layout without stamping on it first! These small flowers from the Starshine stamp were perfect for adding to the embellishment cluster.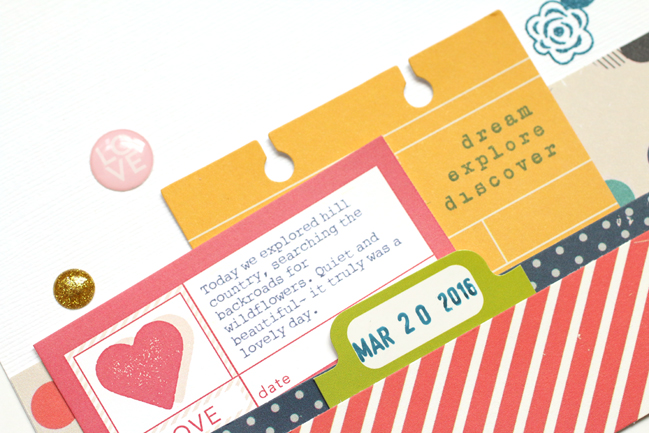 To add a small bit of journaling to the page, I layered three different tags, and tucked them into patterned paper layers which grounded the bottom of my layout. Mixing and matching pattern is something that I do on almost every layout- and it's made even easier when you use papers from the same collection.
A little bit of inspiration can certainly take you a long way, and by adding your own personal touches, you can still stay true to your style!
If you put Meghann's inspiration to work for you on any project between now and the 10th of August, please share it here. We'd love to see what you make!

This weekend is brought to you by The 20 Project – a brand new online class with 20 new process videos. Class starts Wednesday, so now is the perfect time to sign up!


Comment [1]