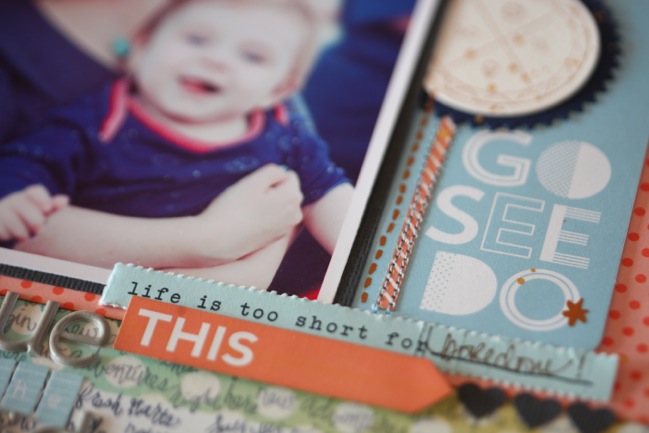 If it's working, carry on with it, right? And so goes the idea of just turning on the camera to capture a scrapbook page as it happens, the supply set of Studio Calico's Walden scrapbooking kit and Underground Project Life kit, and the idea of scrapping Disney in colours other than red, yellow, black, and white.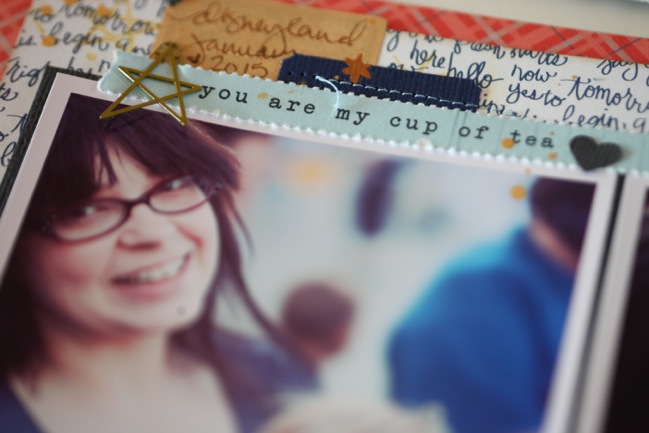 I said last time that I made one terrible error in taking Wonder Boy to Disneyland. It was not remembering that the Peter Pan ride is entirely in the dark. It was the first thing we took him on and it scared him to bits. Apologies to the lovely, well behaved young ladies in the next ship who wondered why someone was screaming as if it were a death-defying roller coaster! But he soon recovered in the sunshine and that was really our only meltdown of the day. (Truth be told he wasn't hugely keen on Dumbo. But he loved-loved-loved the Toy Story laser tag thing. A story for another page.)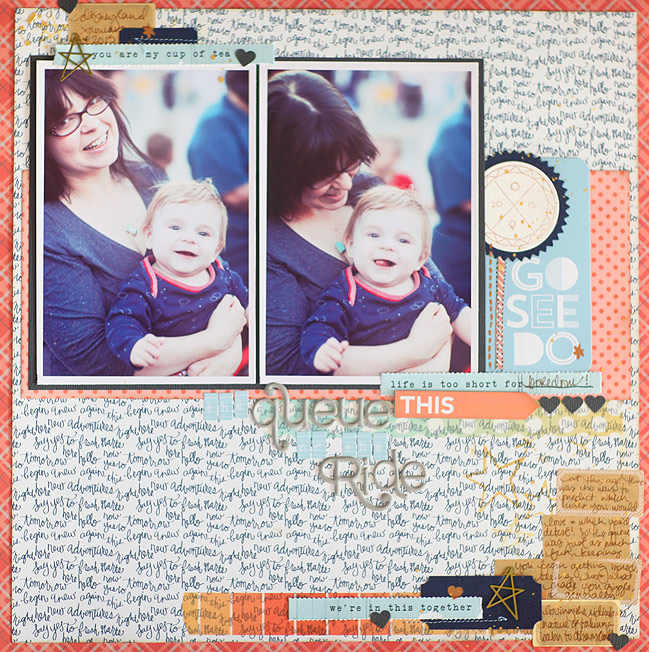 Thankfully the queues weren't all that bad since January is the off-season, but in truth, the queue was pretty fun with the combination of baby and friends! Plenty of conversation and plenty of giggles, and of course plenty of him flirting with strangers. We took quite a few of our photos while we were waiting for rides, and that difference of what sometimes seems like drudgery was something I really wanted to record somewhere in these pages. This seemed as fine a time as any!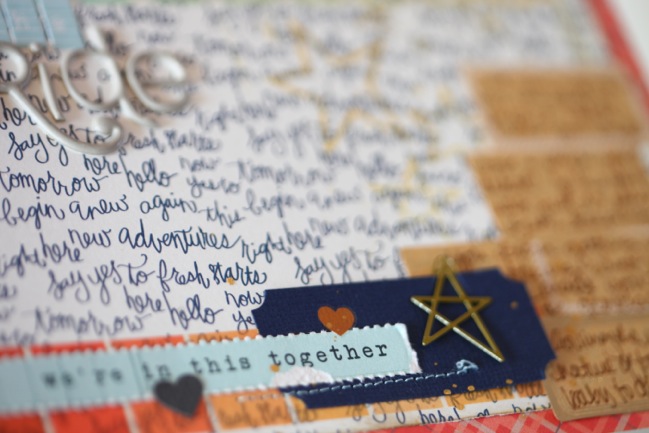 So many thanks for the amazing response to Monday's flash sale on classes. All registrations have been processed now, so you should have a welcome email and the ability to see your classes at our forum. There are a few orders here and there that didn't specify a class or the email came up as invalid and I'm trying to track all of those down. If that's you or you don't think you've received what you should have, please don't hesitate to get in touch. If you missed the sale, I'm sorry to hear that, but I hope you're happy to hear there are new classes on the horizon. All existing classes are always open for registration, always include permanent access, and I always endeavour to make sure you're getting good value for the purchase price, not just on sale days. Thanks again for your support!

Comment [7]