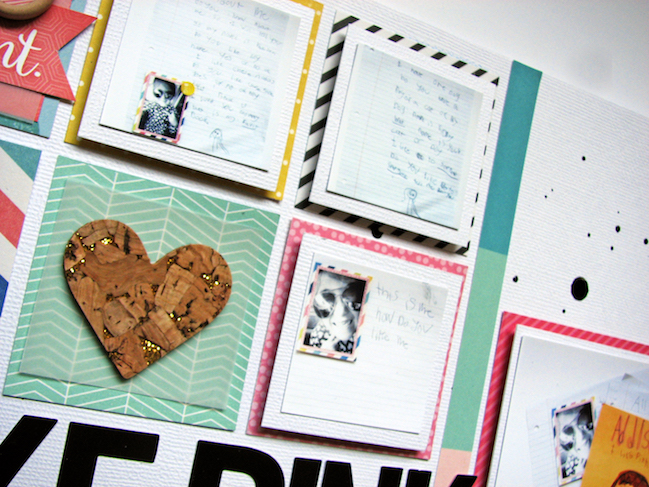 Today I'm delighted to highlight something beautiful and practical from contributing designer Nicole Nowosad. I already have a big stack of kid art and just a two year old in this house! It's going to get worse, so I'll take all the ideas I can get. I hope you enjoy!
When it comes to some of my most precious possessions, I don't think of the electronics or jewelry I own. I think of the other "stuff" that we keep for later in my life. Mostly, it is photos but lately, it is a lot of children's artwork. I know that one day I will reflect back on these items as some of my most precious possessions indeed. The sad thing is that some of the stories that come with the stacks of my kid's artwork I have tucked away won't always be remembered.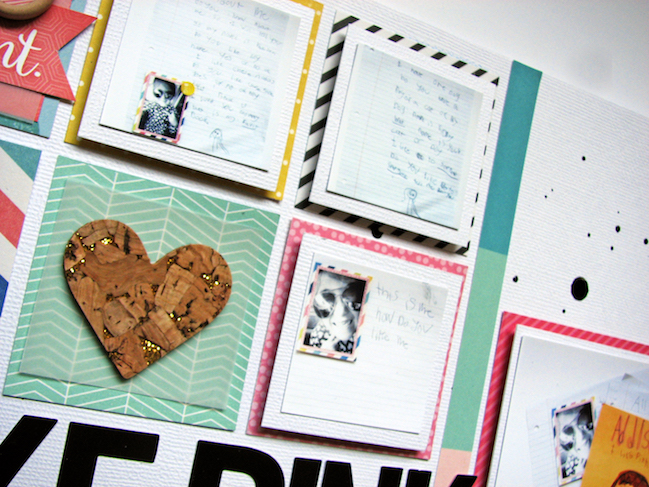 I have decided to document some of those more special pieces by scrapbooking about each of them starting with this project by my seven year old. My daughter is a natural born crafter and I came across the sweetest little book she started about herself.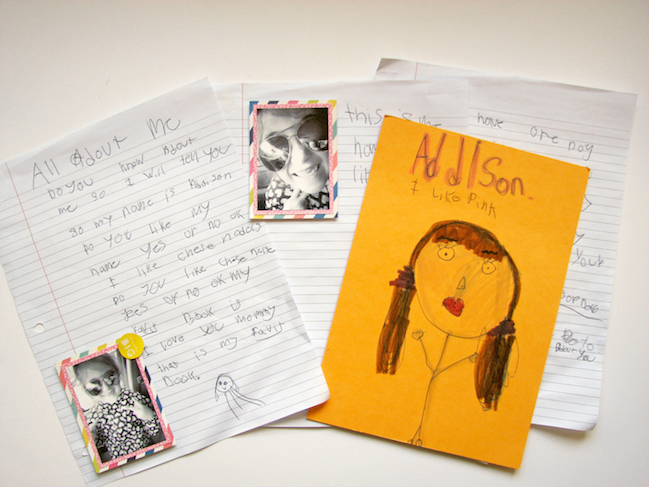 I took apart the pages and took photos of each page to add to my project. I really wanted to capture my daughter's handwriting as it really is one of the best parts of this project she made. I wanted to keep track of just how she wrote the questions in her book in the handwriting she used at this age, as I know that will soon change.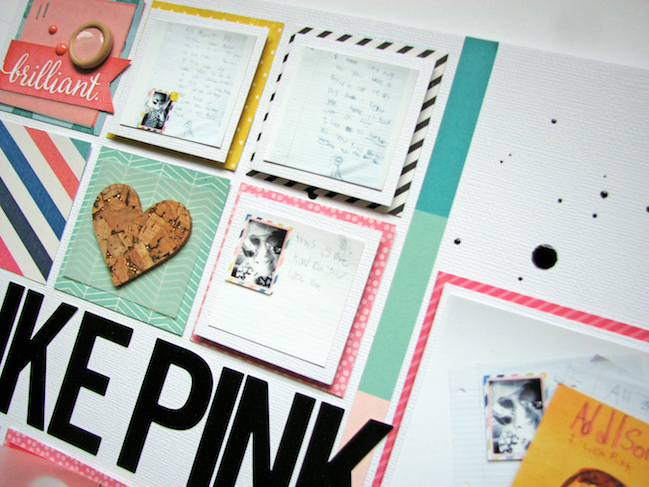 I did keep the book after all, but now that I have this very precious possession documented with a little story about it – when room gets tight in our storage bin, it will be easier to sort through which projects are keepers and which we can eventually let go.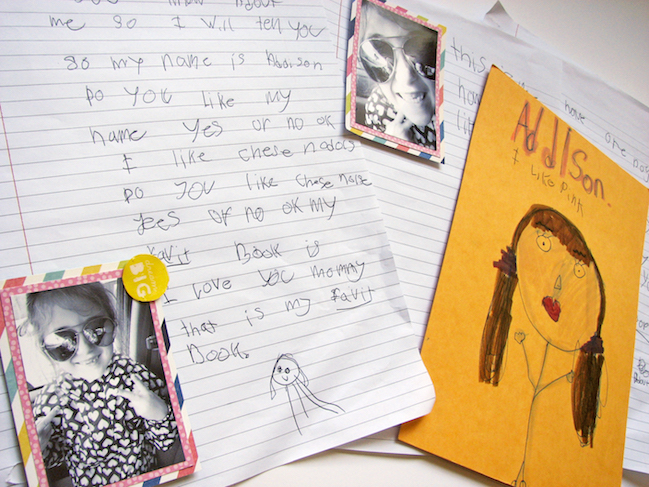 Once the project was photographed, I printed out smaller sized photos for the small pages and one larger one for the main page of her about me book. Next time I do this, I will make the photos a bit larger as I would like to be able to read just what she wrote, but in this case, I will add the journaling to the back of this scrapbook layout for later.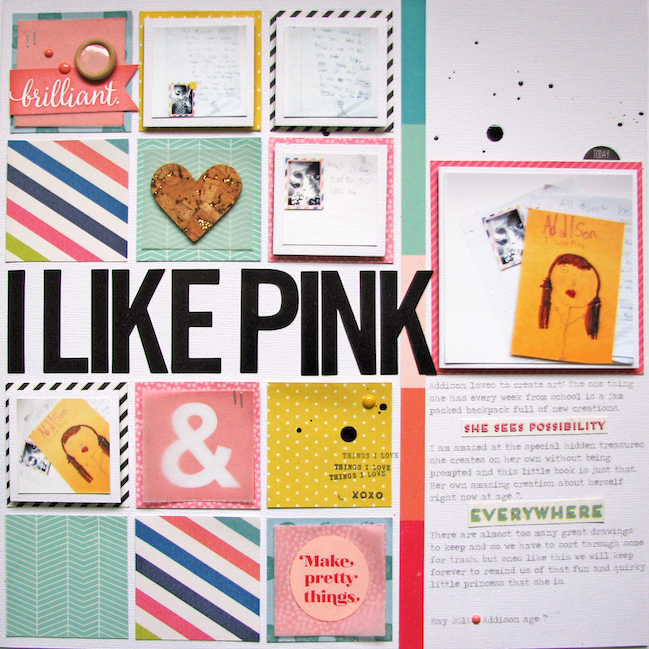 We'd love to hear your ideas for scrapping children's artwork in the comments! Have a craft-filled and happy weekend.

Comment