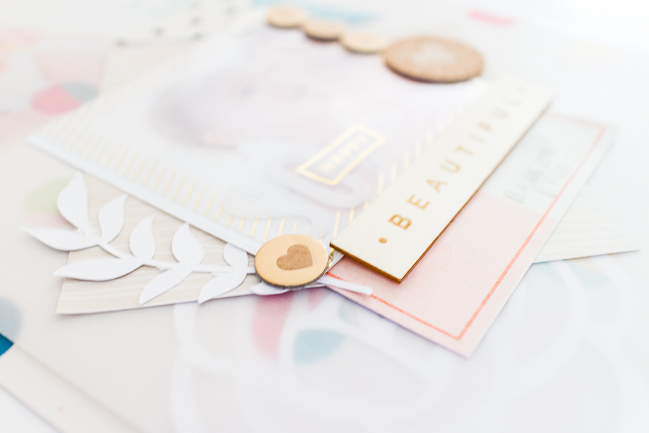 Hello! I am Erin and I will walk you through how to create this layout using a vellum photo. I love the soft look of vellum and I look to use it in my projects. Vellum can create a dreamy look to projects.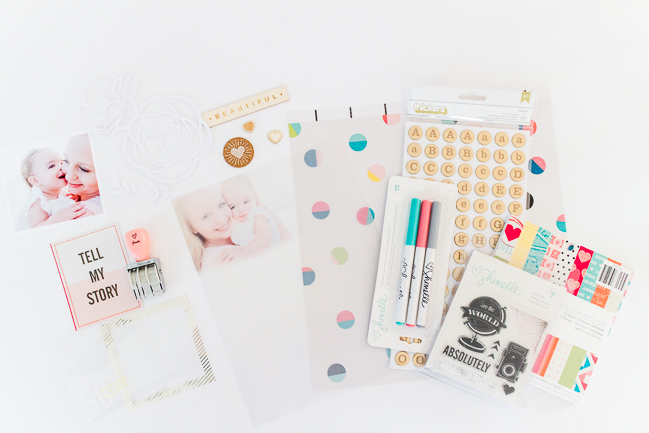 What you will need to complete this layout is Shimelle pattern paper, stamps, vellum, embellishments, and die cuts.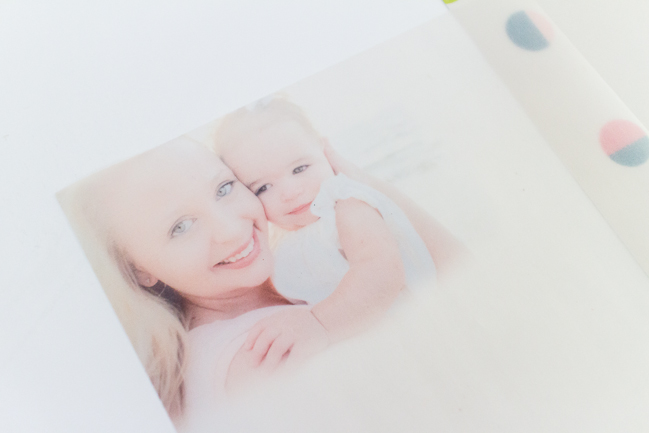 First print the photo on vellum. Use Photoshop Elements or another program to print the photo onto vellum. In Photoshop, I added my photo to a blank 8.5 × 11 canvas. Then use the the erase tool and erase the outer edges of the photo. Then print to printer (I used my Cannon Pixma printer). Some printers do not print well on vellum. If you have trouble printing on vellum, try taping the vellum to printer paper before printing.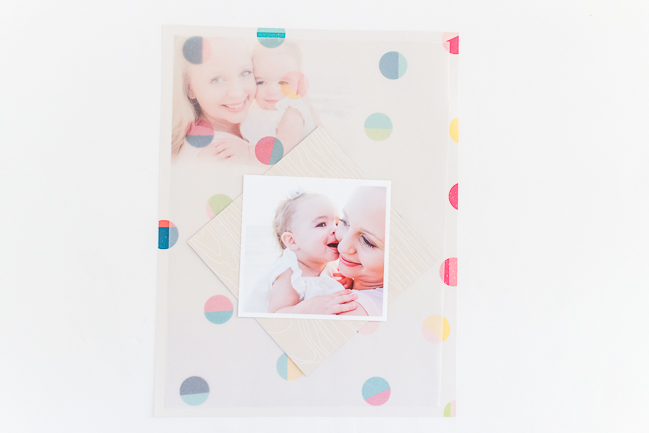 Next trim 1/4 inch from sides and add vellum to pattern paper. Because the vellum is semi transparent, it can be tricky to pick a pattern paper that best for the vellum photo. Try to go with a solid area with a neutral color background. Also add a trimmed 6 × 6 square paper from the paper pad to create a center diamond behind photo.
Then add embellishments. Layer the cut file underneath the vellum and one on top. Add two photo overlays on the printed photo. Hand cut two triangles. Add card from "Goodall" pattern paper, layer underneath the photo then add the 'beautiful' wood veneer.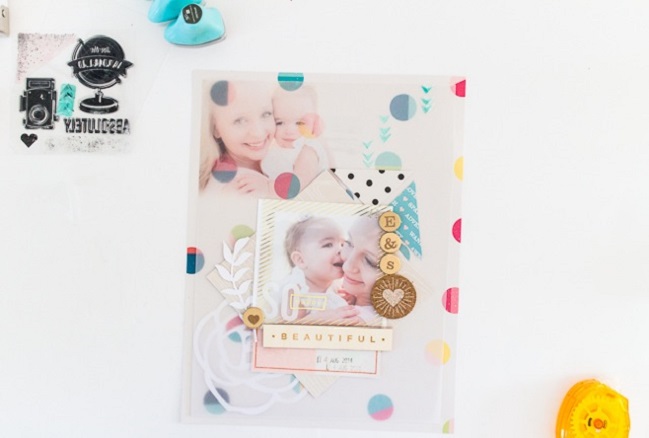 Add stamping on vellum. I used Prima chalk ink to add the arrows from Shimelle Collection. I stamped the lighter color first and added the darker color on top with a slight off set.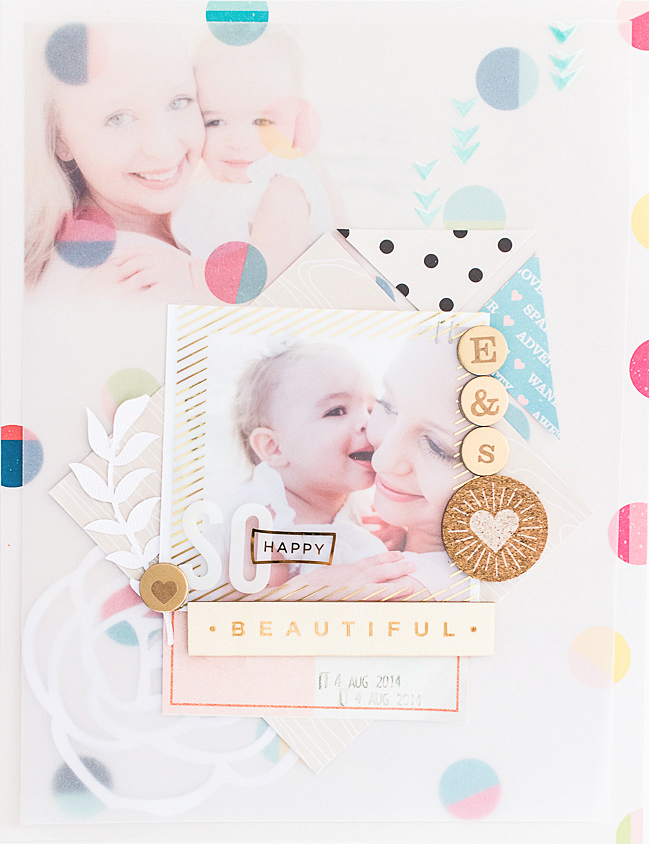 And here is the finished layout! I hope you have just as much as fun as I did, with the beautiful Shimelle collection.



Erin has always been creative and started scrapbooking since she was a teen. She lives in Georgia,

USA

with her husband and two children. She is currently on Scraptastic Club design team and the Project Life Design Team. She shares her work on her blog and shares photos of her everyday life on Instagram.




Comment [3]