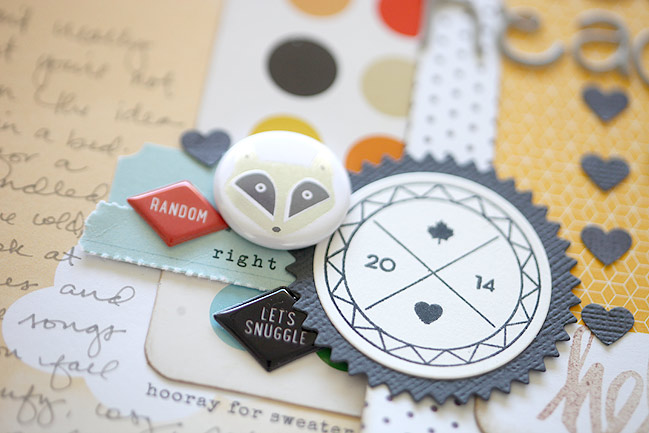 I find it physically impossible to leave a shop filled with cute Japanese stationery without buying at least a tiny notepad or sheet of stickers, so I'm a little confused with myself when it comes to my scrapbooking style and embracing supplies on the saccharin end of the cuteness spectrum. Even with baby pages I'm not finding myself gravitating toward all things smiley face and kawaii. The more I looked at what I had left from that combination of the Walden and Underground kits I've been working through, the more I realised how I kept pushing the cutesy stuff aside until my desk was basically left with just that. Time to take all the cute-yet-random and try to put it together for another page.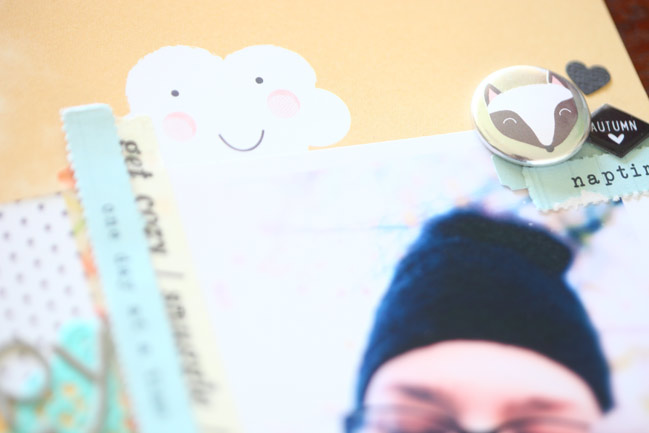 I'm sharing these a teensy bit out of order so this was the fourth layout I made with this combination of kits and the page I shared yesterday was actually the fifth. I find this background paper an interesting conundrum: do you feel sky papers should be… sky coloured? I love working with blue sky prints and it took me a little while to come round to the idea of the orange paper with its happy little clouds, but once I embraced the idea of all the cute, then I somehow found it a bit easier to just detach from reality and accept all the colours, patterns, and motifs together on one 12×12 canvas. I will say it's a little different from the vast majority of my pages, but I hope it is just enough in line with my style that it will work as I turn the pages of the album.

I ended up with a grammar issue again. And had a moment about the definition of cider in two different countries. Those two things combined with the cutesy angle somehow make me feel like this is some sort of time warp and I've narrated this video at age twenty, completely in awe of the entirety of the world. Sigh. This 'as it happens' concept may be the end of my illusion that I do not obsess about small things with no big purpose in the world, one scrapbook page at a time.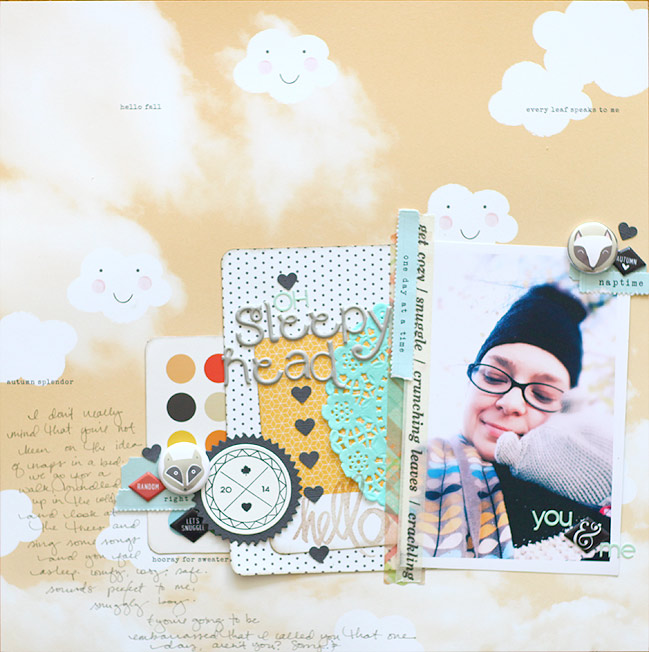 Definitely feeling ready to move on to new supplies for new pages and videos now. What to pick, what to pick!

Comment [13]