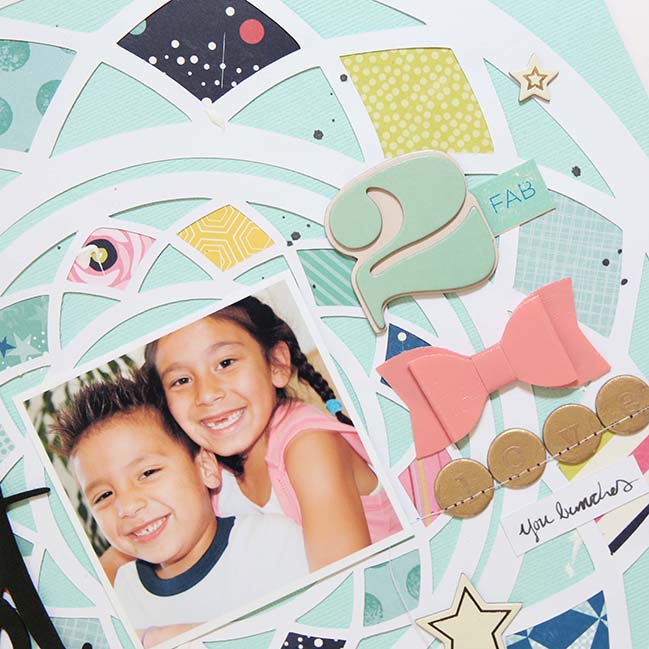 Happy Friday! Contributing designer Gina Lideros is here with a beautiful and colourful layout to inspire you. I hope you have a crafty and creative weekend!
I really loved this picture and knew it had to be used on a layout. This photo is of my daughter and son and was taken over ten years ago. Oh my! How they have grown during that time. I love looking back on old memories such as this, when they were so little. This photo captures their personalities and how close they are. I loved using the Starshine collection for this layout. I felt that the colors in the collection helped match the
colors in the photo.
To create the circle frame around the photo, I used a cut file from the Silhouette Design store called Circle Frame Lace Decoration, and doubled it to make one larger circle and one smaller circle cut out of white cardstock paper. I backed the circular design with patterned papers and then adhered it to a light blue cardstock background.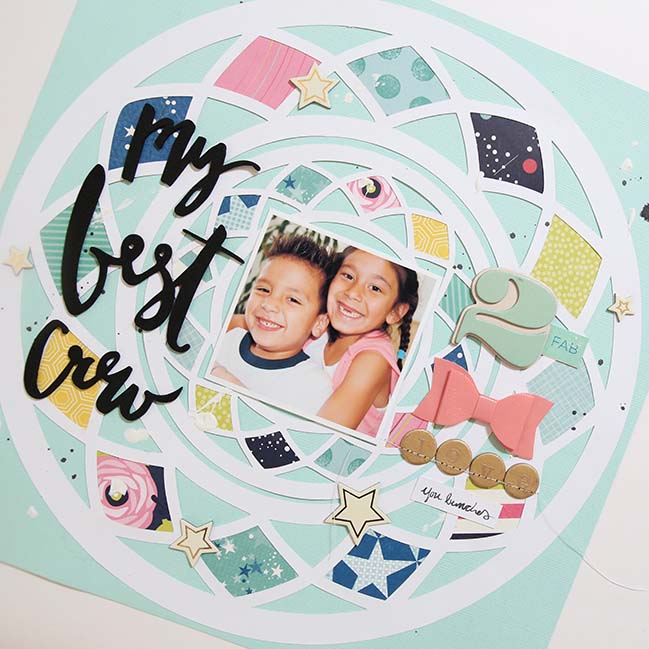 The title "My Best Crew" was created using foam word thickers from the Dear Lizzy collection. I love adding inks and mists to my pages, I achieved this by flicking drops of black spray mist and drops of white paint across my page. After the paint was dry I printed my small square photo and added it to the center of my layout.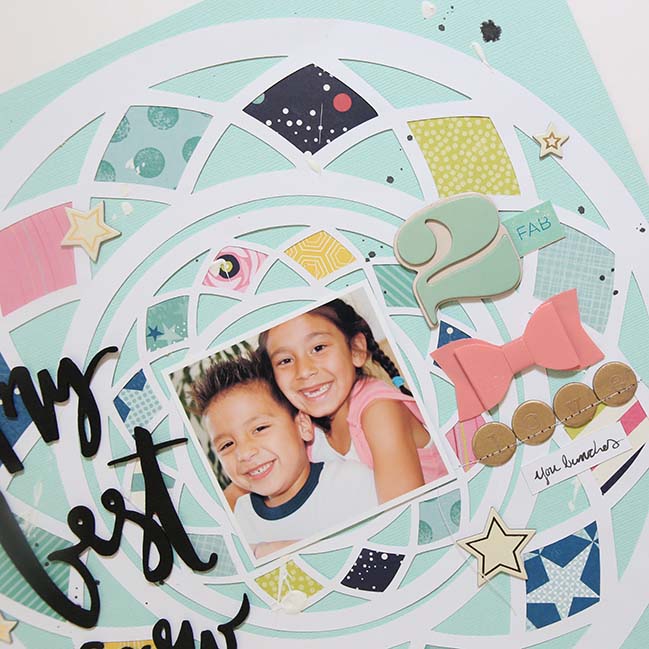 After my photo was adhered, it was time to add embellishments! I chose chipboard stars from Shimelle's Christmas Magic collection. Because these stars are so neutral they go with all sorts of projects not just Christmas! They are in the Starlight Thickers set, which has plenty of numbers. I also raided my scrap room for some embellishments and Thickers from Shimelle's first collection. Those gold letter Thickers are some of my favorite stickers. I spelled out the word "love" using them and stitched over them with my sewing machine.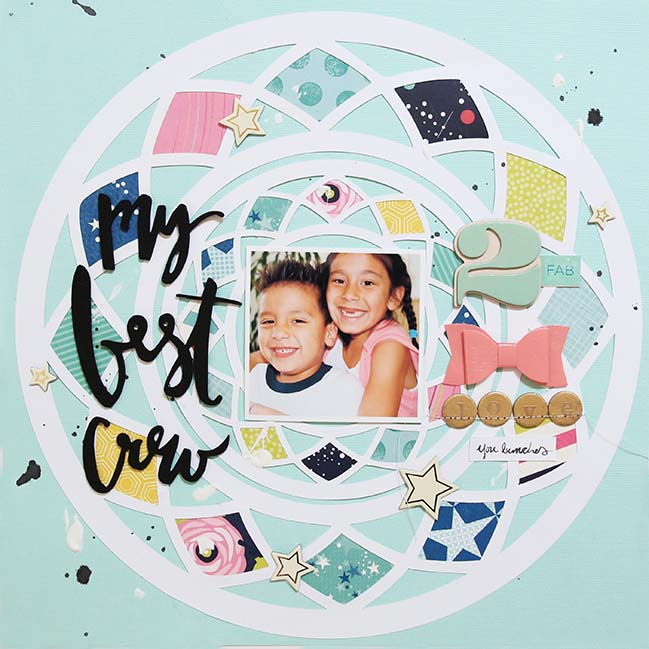 The last step to put the finishing touch on my page was to journal "you bunches" on a white strip of cardstock paper and adhere it under the gold letters. I also added a light pink bow from WRMK's new Wildflower collection. The light pink mixed with the light blue add the perfect softness to my page.
I hope that I have inspired you today to scrap an older photo and use circles in a unique way! Please share your creations with us.
-Gina

Comment [2]