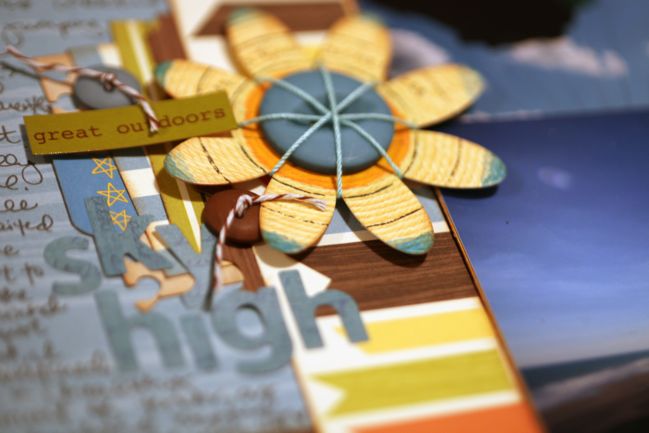 This time next week, I'll be somewhere magical in a real 'with my favourite people in my favourite place' moment, and that means I'm going to miss three of my regular scrappy livestreams while I'm away. To countdown this last week till we're finally on our way, I'm offering a different discount on existing online scrapbooking classes, so there will be no shortage of crafty video content for you to watch while I'm away! Each offer will be available for just 24 hours, and will change to something else in the evenings UK time.
Today's special offer is a better-than-two-for-one discount on two classes that go way back but cover really useful and timeless design lessons. Hitchhiker's Guide to Scrapbooking and Glitter Girl's Scrapbook Survival Guide are usually $25 USD each, but for 24 hours you can purchase both together for just $20 total.
Sorry! This offer has closed!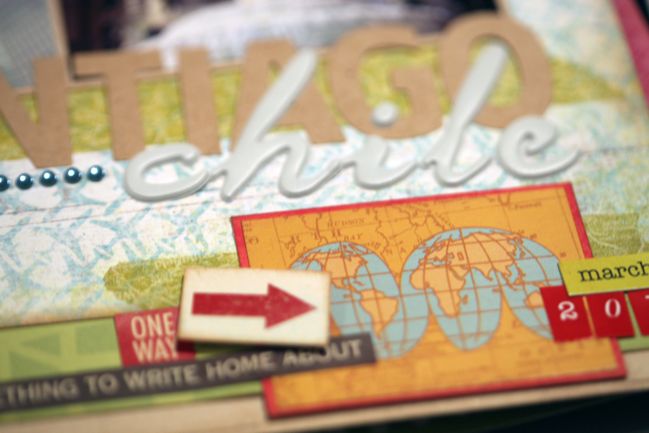 The Hitchhiker's Guide to Scrapbooking includes 42 scrapbook pages – including both single and double layouts. The pages are divided into 5 chapters, and each chapter has an in-depth video. There are plenty of 4×6 photos, with a few other sizes thrown in here and there. The guide gave me the chance to take all the things I really love when I'm scrapping – starting points, paper combinations, sketches, 4×6 photos, layering – and combine them into a single project with everything in the same place.
Glitter Girl's Scrapbook Survival Guide also includes 42 different layouts across 5 chapters, but has 10 videos. Glitter Girl's YouTube series took a question from the scrappy community and answered it with a demonstration of building a new scrapbook page. The workshop format allows for a more in-depth response to five big questions of scrapbooking, from photos to papers and stickers to tools and onto developing confidence in your own personal style.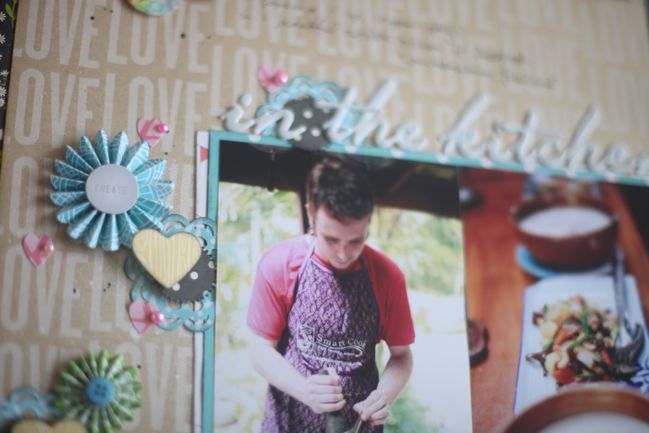 If you have taken online classes with me before, you can sign into your account at http://www.shimelle.com/forum to see which classes you have taken. All of my classes include permanent access, so you can go back to anything you've taken even ten years ago and access all the PDFs and videos. (If you don't remember your username and/or password, send me an email!)
If you've never taken an online class here, welcome! The countdown discounts will be a great time to create a line up of resources to walk you through many aspects of this craft! I don't offer sales very often, and for the next week, the offers will change every 24 hours. But it's important to know this is not an automatic, automated purchase. You'll get a Paypal receipt email pretty much instantly, and then you'll get an email from me with your login details once I've processed your registration. This is usually within 24 hours, and that should certainly be the case from now until next Thursday evening. If you do not hear from me within 48 hours, then something is going astray so please email me and let me know. Thank you!
Whether you're new or not, if you choose to pay from your Paypal account and the email address you use on Paypal is not where you want me to send your class messages, please email me so I can update that for you. Be sure to include both email addresses in your note so I can link up your payment to the correct address for your class account. Thanks!
Sorry! This offer has closed!
Both classes – usually $50 total, now $20 total for just 24 hours.

Read more about:
14 October 2022

Next post: Countdown Discounts: Half and Half for Half Price
Previous post: Scrapbooking Travels with Kirsty Mansell