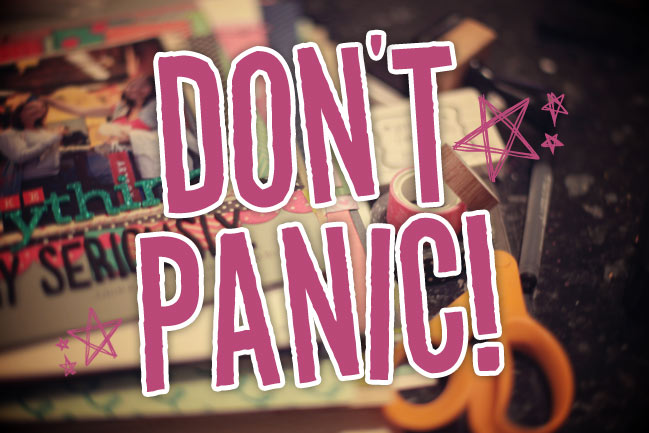 One day you're happily crafting along and the next a bulldozer arrives on your doorstep, ready to build a by-pass straight through your creativity. Wouldn't it be useful to have some sort of guide for moments like these? A reference manual ready to snap you out of a creative slump and help you pick up those pieces of paper with ease and style?
Enter The Hitchhiker's Guide to Scrapbooking.
Over five chapters, the guide covers ways to pick papers, formulas for getting started (and looking like you totally know what you're doing even if you feel you haven't a clue), sketches and ways to adapt them, ways to take inspiration from your favourite pages and how to embrace and develop your very own personal style.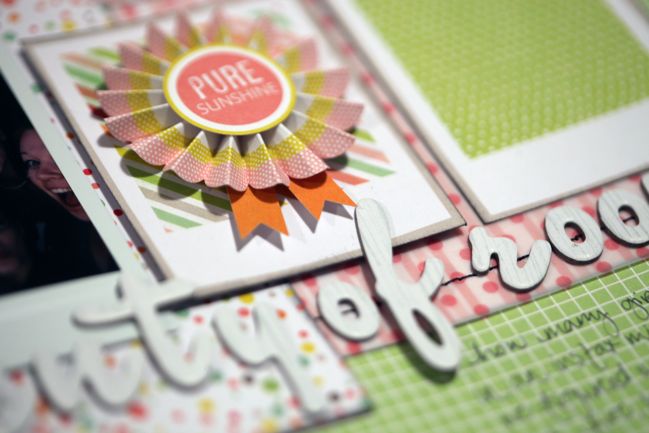 This is a little something different to my usual workshops. There is no set schedule and you won't receive daily emails or feel you need to keep up (not that you really have to follow a schedule with any of my projects). Instead, the guide has been prepared much like a book – but a book plus a great deal more. As soon as you sign up you can access all the materials – in any order you fancy and at any pace you like. The workshop won't disappear. It will remain available so you can sign up now or later (though do keep reading for a reason you might want to sign up soon).
But I said there was more than just a book, right? That extra stuff includes a video to accompany each chapter. In each video, there's a review of all the layouts in that chapter and one layout shown and discussed from beginning to end. The book also has an easy-to-print reference section with colour combinations, starting points and sketches, ready to get you scrapping in seconds. Plus there is the interactive part: the forum.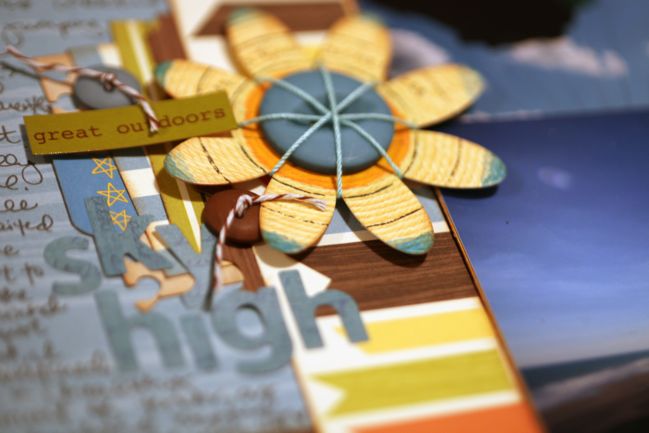 On the class forum, you'll already find a fun challenge and a few in-depth discussions, and this will continue throughout the year. Have a question? Ask away. Pick up a challenge if you don't know where to start or just need a little motivation to make the most of your crafting time. Or join in any conversation you find. Right now we're already discussing theme papers and how you usually choose papers for your layouts, for example. And all that has happened in just two days. I'm definitely excited to keep talking scrapping on the class forum, and I have a whole calendar filled with little extras that pop up there – challenges, writing prompts, maybe even some photography fun and special days in the bag.
Now I did say this class was a little different and that includes a different location. Rather than my own class forum, the guide is hosted at Two Peas in a Bucket, and everything can be viewed just like a layout in the gallery. There is even a new feature they have added for our private forum so you can easily attach pictures and share them just with other participants – perfect for days when you want a second opinion on a layout you haven't finished, because you won't have to show it to the whole world via the main gallery.
(By the way, don't worry: my own classes aren't going away. I'm just adding this self-paced option to the line up, and Two Peas have a great set up for that. I'll still be teaching scheduled classes via shimelle.com. In case you were wondering.)
The Hitchhiker's Guide to Scrapbooking includes 42 brand new scrapbook pages – including both single and double layouts. There are plenty of 4×6 photos, with a few other sizes thrown in here and there. The guide gave me the chance to take all the things I really love when I'm scrapping – starting points, paper combinations, sketches, 4×6 photos, layering – and combine them into a single project with everything in the same place. So that might explain why I've been a bit absent with scrapping here on the blog: I've truly been scrapping like never before. And if I'm allowed to say this, this is my favourite group of layouts I have ever put together for a class. I hope you love them even half as much as I do!
So in summary, that's five chapters with forty-two brand new examples, five in-depth videos, an easy-to-print reference section and a private forum with challenges and chat. All available as soon as you sign up, with permanent access. And it's $25, by the way.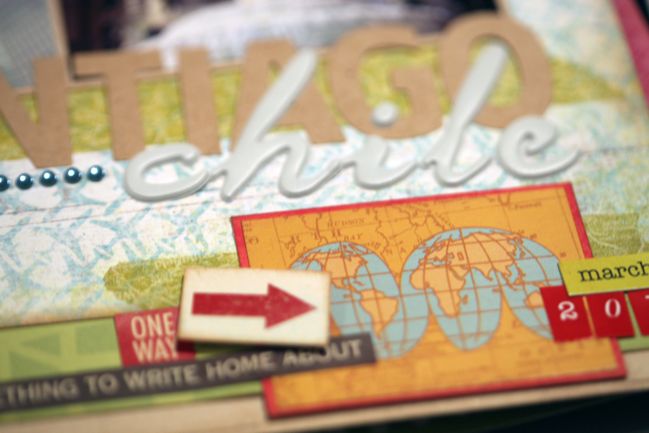 Now yes, you can sign up any time you like, but what about a little extra incentive to sign up now? Happy to oblige! If you sign up now, via this link, you can also receive an exclusive extra video called Layering for Hitchhikers. It's a closer look at layering techniques, with new pages that are not included in the guide. To receive this video, you must sign up by following a link from shimelle.com, no later than the 8th of March 2012. Then forward your Two Peas receipt, including the order number and date of purchase to me by email. (You can delete the rest of the info if you like – I don't need your mailing address or anything else that might on there – just the order number and date.) The video will sent to you via email on the 9th of March. (If you already signed up, you may very well qualify already! Go ahead and forward the receipt. I'll let you know if your order isn't on my list and otherwise, look forward to that bonus on the 9th.). So yep, that's a free exclusive additional video for you, but once the 8th of March is gone, so is your chance. Don't forget!
I think that pretty much covers it! Don't panic: just join in and enjoy plenty of ways to be a froody scrapbooker, cropping at home, with friends or when visiting Magrathea!
ETA: The same comment is coming up several times below and I'm guessing I just rambled too much and you missed something! If you already signed up before you saw this post, go ahead and forward your receipt. I've made that bold above now! :)

Read more about: two-peas-in-a-bucket
22 February 2012

Next post: Glitter Girl picks a pack of patterned paper (scrapbooking video)
Previous post: Gardeners' Digest :: Scrapbooking News from the Garden Girls