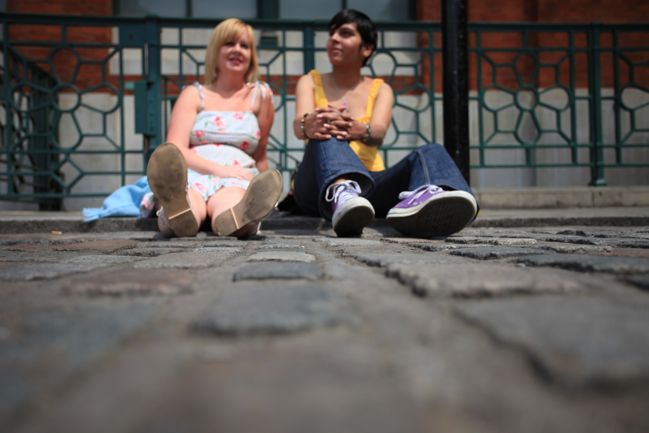 When it comes to pictures of people, do you have a preference over posed portraits versus natural candids where the subject is unaware of the camera? Choose your favourite for the next photo challenge.
Your challenge is to take and post a photograph of a person – either a posed portrait or a candid shot. Time to coerce those nearest to you into smiling for the camera… or being sneaky and not warning them at all!





Post your image on Flickr, on your blog or in another online photo gallery. Leave a link to it in the comments on this post to be entered.

One winner will be randomly chosen to win the Scrapbook Inspirations Summer Ideas Book with a little bonus gift from me too.

Please see this post for all the deadlines and details about this weekend.

So… are you going to put on a trench coat and go under-cover with your camera? Or do you have a willing subject ready to get ready for a close-up?





xlovesx

Read more about: inspiration-party
15 August 2010

Next post: Scrapbooking with a sketch
Previous post: Scrapbooking with quadrants