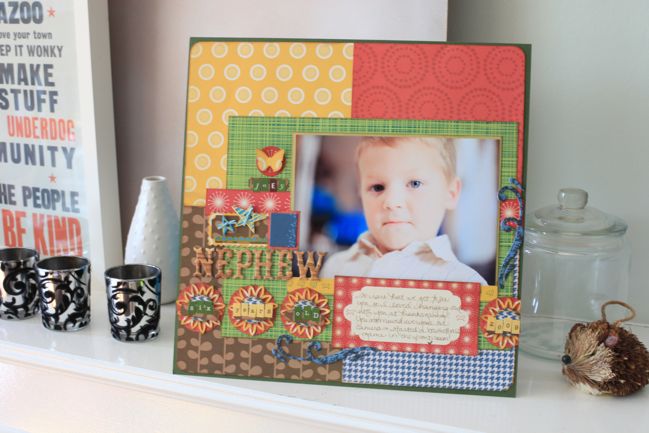 Over all of this weekend, you've seen some of my favourite techniques and colours become challenges, so I had to include a quadrant challenge too! Backgrounds made of four patterns or colours are one of my absolute favourite ways to start a page. From there, you can choose just how simple you want to keep things, right up to adding the whole kit and caboodle for a detailed and layered project.
Consider yourself challenge to create a project (scrapbook page, card, tag, etc!) with a background made from four quadrants. They can be solid coloured or patterned – even shades of one colour for a monochromatic look!
Take a picture of your project and post it online, then add a link in the comments here. See this post for all the details and deadlines for this weekend.
One randomly selected entry will win a custom portrait (person or pet) as a Little Musing by SJ Dowsett. You will love her amazing drawings — she creates the cutest details about your personality in a picture. I love this picture she drew of me and frankly wish I could wear that little cartoon outfit every day when it gets cold!
Can't wait to see what you build from your quadrant background!
xlovesx

Read more about: inspiration-party
15 August 2010

Next post: Photo challenge :: Portrait or candid?
Previous post: Photo challenge :: Get in the picture