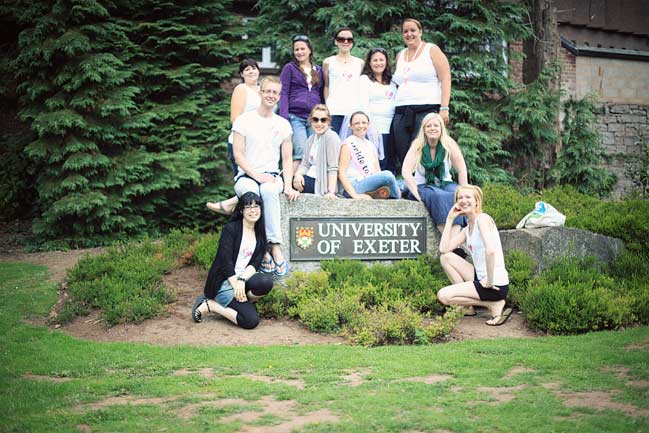 Have you learned to use your camera's timer function yet or are you still taking group shots that don't include the person behind the camera? The timer (or a remote, if you prefer) can make for some great shots since you'll be limited by your surroundings. The shot above isn't the most excellently composed picture by a long shot, but give that I could balance my camera on a road sign and I didn't have a zoom lens with me, I think this is particularly lovely for a set-the-timer-and-run picture! This photo was a similar situation, but I actually rested my camera on the ground and aimed it up by balancing the lens on my handbag.
Your challenge is to take and post a photograph that includes you! I encourage you to have some fun with the timer, but you could also go with other self-portrait techniques. Check out this article for some great suggestions.





Post your image on Flickr, on your blog or in another online photo gallery. Leave a link to it in the comments on this post to be entered.

One winner will be randomly chosen to win this adorable handmade owl in navy AND this supercute one in red from etsy seller Vivikas. Vivian makes seriously cute and original plush toys — definitely check out her shop full of fabulousness.

Please see this post for all the deadlines and details about this weekend.

And of course, you have some time to work on this, so don't feel pressured to take a self-portrait just as you get out bed, for those who are just waking up and joining us!





xlovesx

Read more about: inspiration-party
15 August 2010

Next post: Scrapbooking with quadrants
Previous post: Scrapbooking with stamps