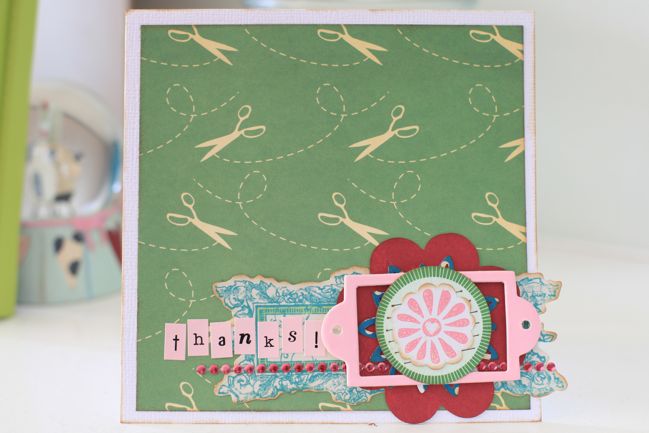 I always prefer to keep crafting rather than clean up, so at this point in the weekend I have plenty of little pieces of paper, odd die-cuts and punched shapes all cluttering up my workspace. It's time to stick them to something!
Your next crafting challenge is to create an embellishment that uses layers of little pieces — patterned paper scraps, die cuts, punched shapes, pieces of packaging or fabric or ribbon. Whatever you like really!
You don't have to complete the entire layout to participate – you can take a picture of just the embellishment you have created if you prefer. Or stick it on a page or card or tag. Leave a link in the comments to where we can see what you created.
One randomly chosen entry will win a prize pack of scrapbooking supplies to brighten your day and create plenty more layers!
See this post for all the deadlines and details for this weekend's crop.
xlovesx

Read more about: inspiration-party
15 August 2010

Next post: Photo challenge :: Zoom out
Previous post: Photo challenge :: Craft in progress