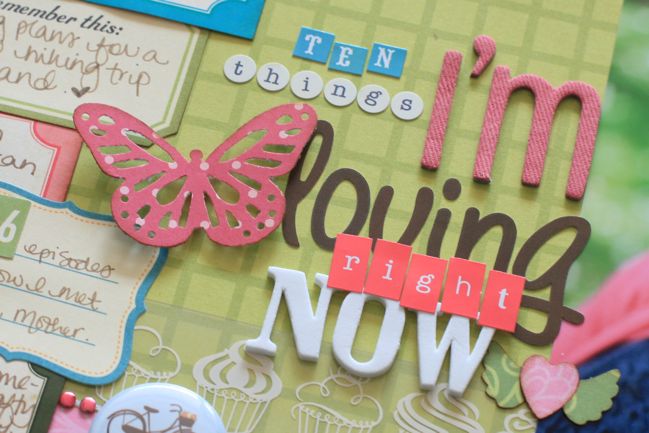 Ready to count to ten or sing your ABCs? For the next scrapbooking challenge, you get to pick your poison: numbers or letters.
Create a page with a list that includes the numbers 1 to 10 (or more) or the letters A to Z. Journal ten things you love (or ten things that really frustrate you!) or make an alphabet-themed minibook or anything else you fancy with numbers or letters.
Upload your project and leave a link in the comments on this post to enter. See this post for details and deadlines for this weekend.
One randomly selected entry will win a copy of Time to Scrapbook, which features the layout above and tips for finding time from each of the Most Influential Scrapbooker nominees.
Spell or count to your heart's desire!
xlovesx

Read more about: inspiration-party
14 August 2010

Next post: Photo challenge :: Reflections
Previous post: Photo challenge :: Below the knee