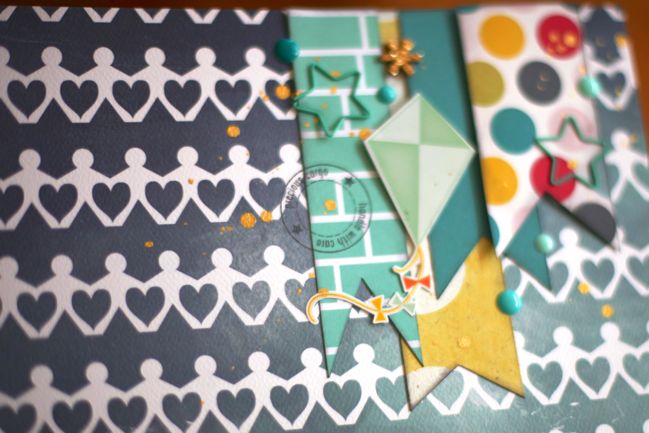 Dusting the stress along with the cobwebs this Monday morning and moving forward after last week's news. It was just ten days ago that I posted a weekend of scrapbooking challenges, and yet it seems like another world! So I've taken some time to get back to those projects, and the challenges are open for your submissions until today. (The link up tool at the end of each post tells you how much time is left, so that's the easiest way to see it in your timezone!)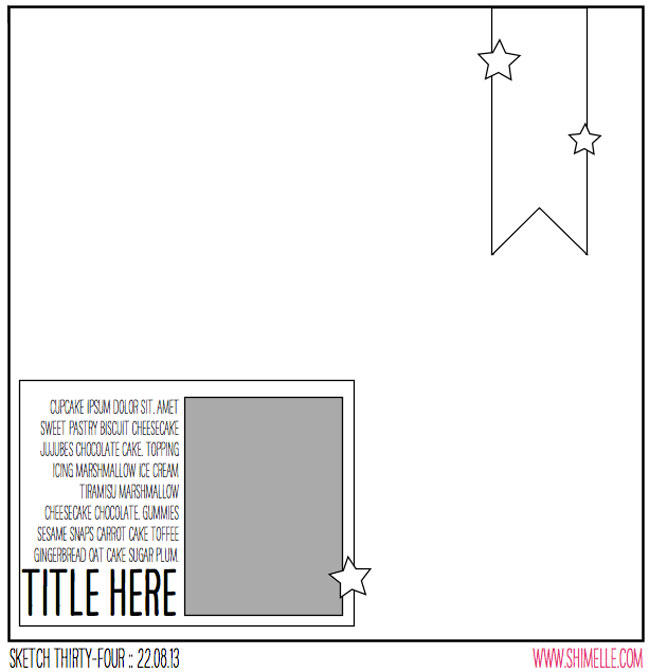 This sketch was the post that kicked off those three days of challenges, with Corrie Jones supplying the first interpretation. Find that post here to share your page inspired by this sketch.
I realise I've always encouraged my readers to use the gallery at Two Peas as a place to upload your pages, and that's all a little awkward as I write this. I haven't come close to fully exploring the options for other places to share your work. There are page galleries at many scrapbooking sites, including Scrapbook.com and Studio Calico. You can upload and share via your own blog or Instagram account. There are options to try.
If you are interested in preserving your entire Two Peas gallery, you may be interested in this announcement that would copy all your uploads to the gallery elsewhere. I haven't tried this so I can't say from experience how easy it was, but have a look to see if it is something you might find helpful. I know many of us have layout galleries that provide an interesting look at our evolution as crafters.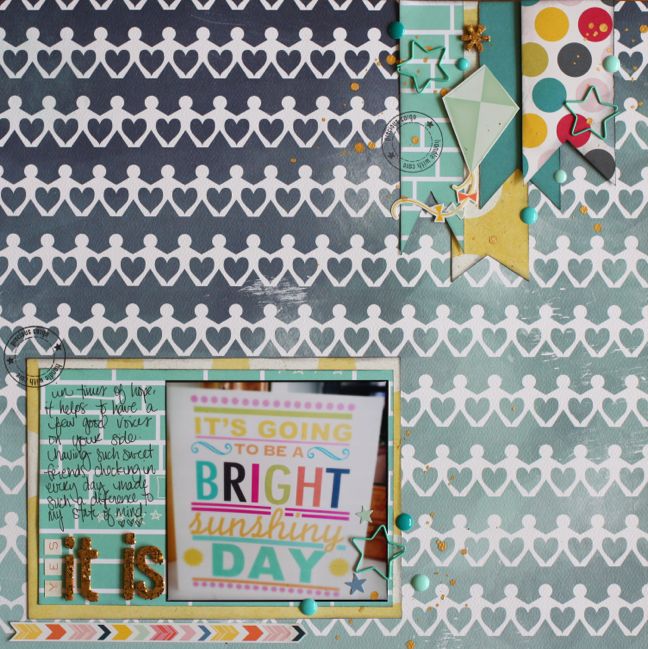 Here's my interpretation of this simple sketch, and a return to that original idea I mentioned that a patterned paper could remain largely on show and the rest of the page could be made with just scraps from other papers. This page was made with the last papery bits of my kit from last August, which brings me to something else that is changing – my product links have always gone to Two Peas and that will be a lot of links to change. It also means I don't have a nice and easy way to post a Best of Both Worlds kit tomorrow, of course. I have some investigating to do as I want to make sure I am happy with any retailers I recommend, so I appreciate your patience as I find the best way forward. Of course you can find products via a search of Google or your store of choice, so this layout was made from Carta Bella's Hello Again and Fancy Pants' What a Wonderful Day collections, plus stickers from Dear Lizzy's Lucky Charm line.
If you've created layouts from the weekend challenges, I hope you'll share them with us! Find those challenges here.

Read more about: sketch-of-the-week inspiration-party
30 June 2014

Next post: Starting a baby album with Project Life
Previous post: Goodbye, Two Peas