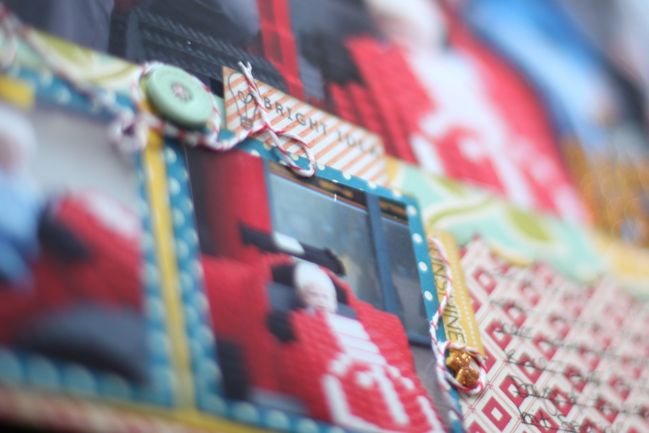 I'm back on my feet and in for a major session (or rather several major sessions!) of catching up – with work, with life, with the world it seems! And one of those major sessions was devoted to scrapbook pages and sketches and indeed, the February product picks for Best of Both Worlds, which I've now turned from a kit into a stack of pages. And this weekend I'm going to transfer that big catch up session from my desk to the blog, editing and uploading and posting those videos and projects for you!
I'm in class through the middle of today and need to focus, so I wanted to gather the last several sketches here for you if you want to make a start and have missed any of these… then new sketches will start later today once I'm out of class and back and ye olde computer! Sound like a plan? I've really enjoyed working with the products this month – I hope you enjoy the process too, whether you're working with the same supplies or choosing items from your own stash. The 2013 sketches so far then, in review! Each with a link to take you to page examples and videos and assorted other details.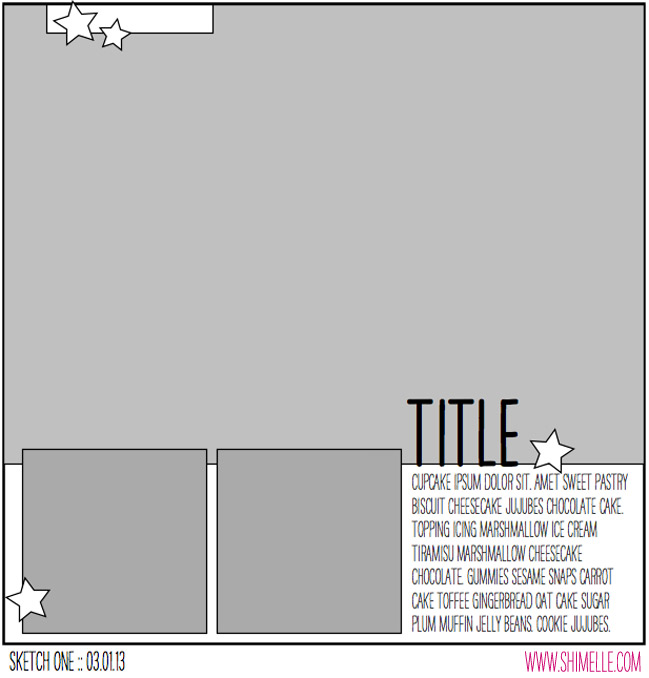 A sketch for a scrapbook page with one large and two small photos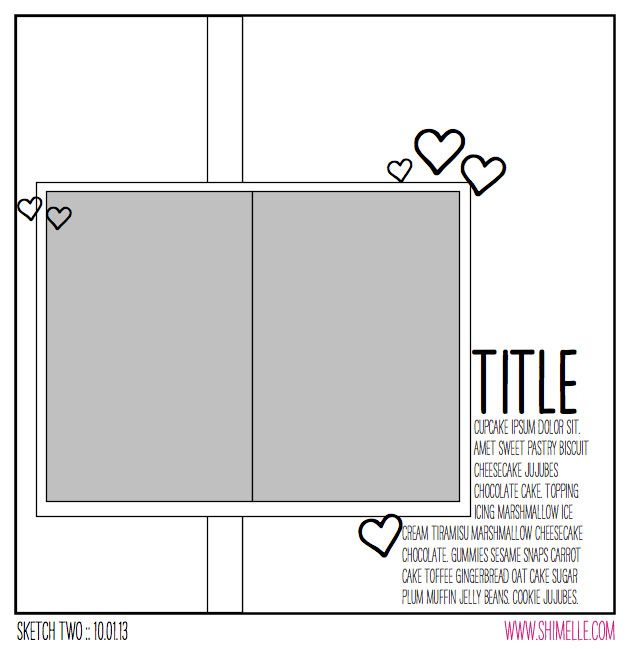 A sketch for a scrapbook page with two portrait 4×6 photos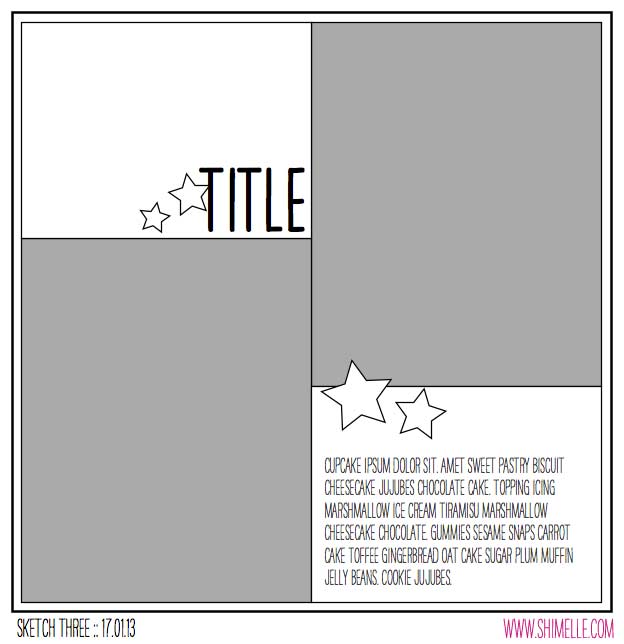 A sketch for two photos and quadrants of patterned paper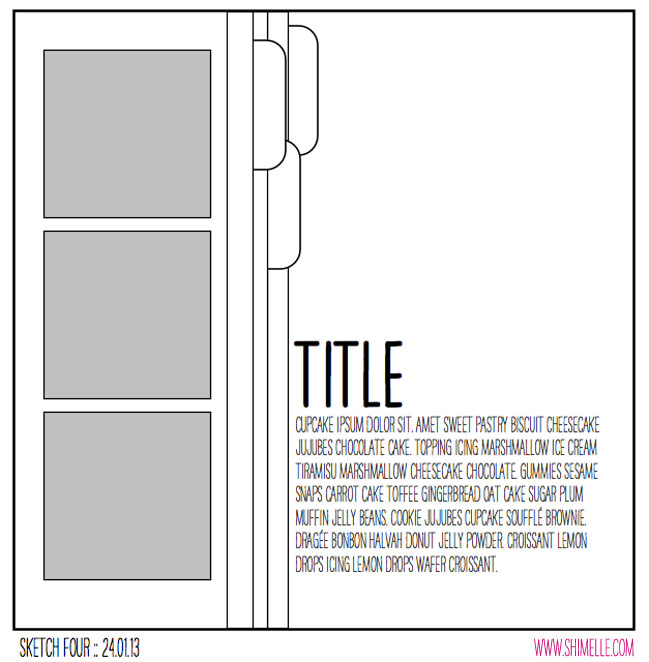 A sketch for square photo prints – perfect for scrapbooking Instagram or other phone photos
Each post has a spot for you to share a link to your project, but I do have to put a closing date on these otherwise they get filled with random spam links to things that are definitely not scrapbooking material! If you ever complete a sketch and want to share but the end date has passed, you can always leave a link in the comments. If these sketches aren't quite right for your needs, you can always search through the older archive of page sketches – there's a link at the bottom of the page that takes you to all those posts.
I hope that gives you a little starting place if you're an earlybird to your crafting desk today, and I'll be back later with new sketches, videos, and examples from some of my favourite scrapbookers too! Have a fabulous weekend, wherever you may be!
xlovesx

Read more about: sketch-of-the-week
23 February 2013

Next post: Sketch to Scrapbook Page :: Simple Designs for Patterned Papers on the Diagonal
Previous post: Gardeners' Digest scrapbooking blog hop (February 2013)