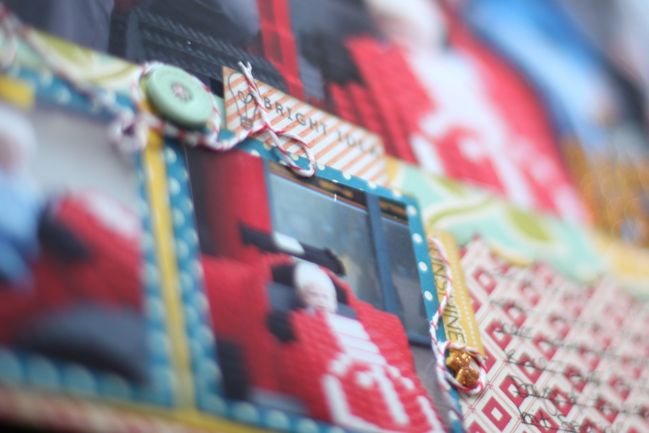 One of those things I'm excited to share with you every week this year is a new scrapbooking sketch! Having a guest each week is going to keep me on my toes and I've already seen the first several pages they've made and I love them. I hope you will enjoy this new take on the old sketch posts too!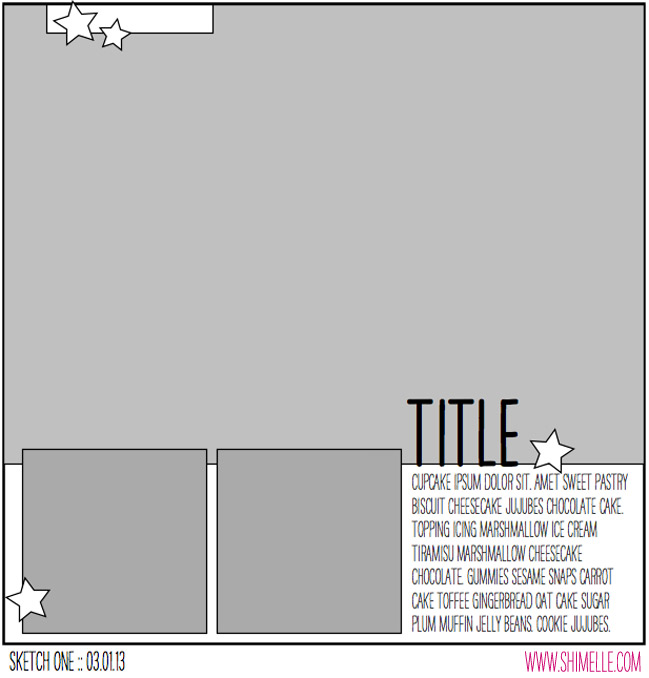 I'm starting the year very simply, with a sketch that includes one large photo and two smaller images. I printed all three at home (rare for me!), printing the large image as a borderless print on an A4 sheet of photo paper and the two smaller images at 2.5 inches square. If you're looking to order large prints, I suggest Photobox in the UK and York Photo or Persnickety Prints in the US – all three offer large prints, including 12×12 photos, and you upload your photo online then the prints are delivered to your door.

For this video, all of my supplies came from the January Best of Both Worlds kit that I'll be using all month, with the exception of the baker's twine, which I had in my stash (plus ink, stamping block, pens and adhesive, of course).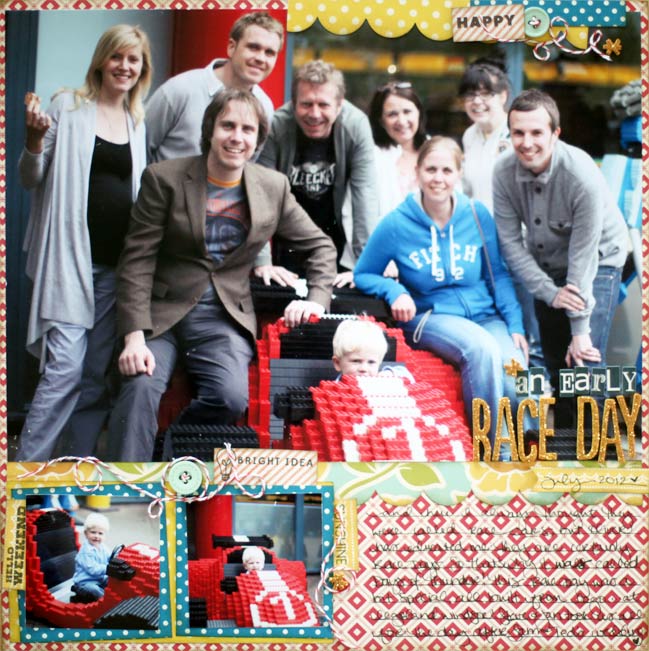 The sketch itself includes a bit more embellishment at the top left of the large photo, but adding something there would have covered the lovely faces in this case, so I just swapped sides and added that top embellishment at the right. But our special guest kept it in its original location!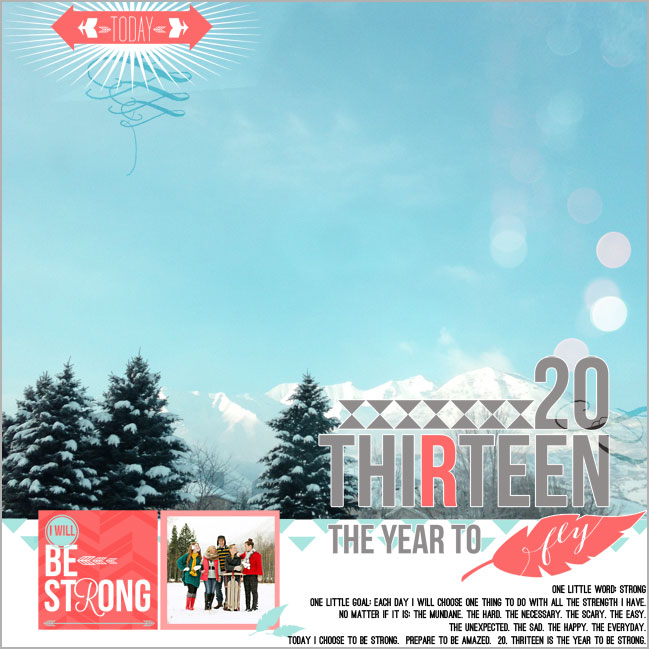 I'm delighted Rhonna Farrer could join us as the first sketch guest of the year! I love her beautiful digital take on the large photo idea. And her creative process for the page makes it even more special:
The New Year is on my mind the past few weeks. I wanted to document my approach to this New Year in a scrapbook page. This is created digitally with my elements in my Rhonna Designs Insta Fonts and Brushes. I plan on printing this out & hanging it on my Inspiration Board so I am reminded everyday of my one little word & goal for 20.thirteen. I took the sketch & added photos that will inspire me: my family and a photo of my mountains. The sketch is perfect for drawing my eyes to the sky… looking up… focusing. Each element is placed there for a reason: to draw my eye first to TODAY at the top. Then, flowing through the entire layout to remind me to BE STRONG in one thing each day. That feels doable. I know I can do that.
I used one of my favorite color schemes with colors from 2012 & a POP of the 2013 color of the year: emerald in my family photo!
You can find more of Rhonna's gorgeous work on her blog and shop, plus you'll find her on Twitter, Facebook, and Instagram.
And now it's your turn! Create a page in your style with this sketch, post it online, and share it with us. You can upload to your blog or to a scrapbooking gallery like Two Peas or UKScrappers, then just follow the steps to link to your project wherever it can be found online!

Read more about: sketch-of-the-week best-of-both-worlds-kit
02 January 2013

Next post: Five ideas for crafting with paper feathers with Angie Gutshall
Previous post: 2013 will be an amazing year for scrapbooking.