It's the first of June. June! Time for me to stare at the calendar in shock that we're nearly halfway through what still feels like a new year, that Wonder Boy is a month-and-a-half old, and that it's been a very long time since I slept for more than a couple hours at a time. Of course. But it's also time for a new month's scrapbooking product picks, which can now be found here.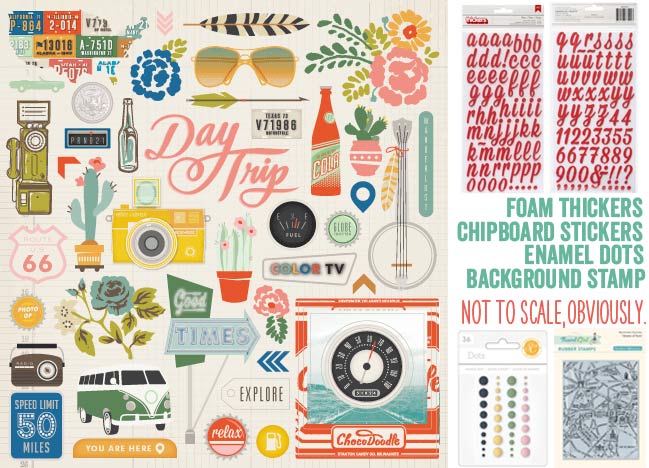 This month's kit includes plenty of summery brights, with a bit of distressed detail to bring it back from Rainbow Brite territory. Nine double-sided papers give you a mix of bold patterns and smaller, more subtle designs, brought to life a bit with red Thickers letters. This chipboard set is one of my favourite products in a few months, at least. It will stretch to so many layouts! Enamel dots always make a great finishing touch, and the travel motifs made me think it was time to bring in a map background for those of you who love to stamp.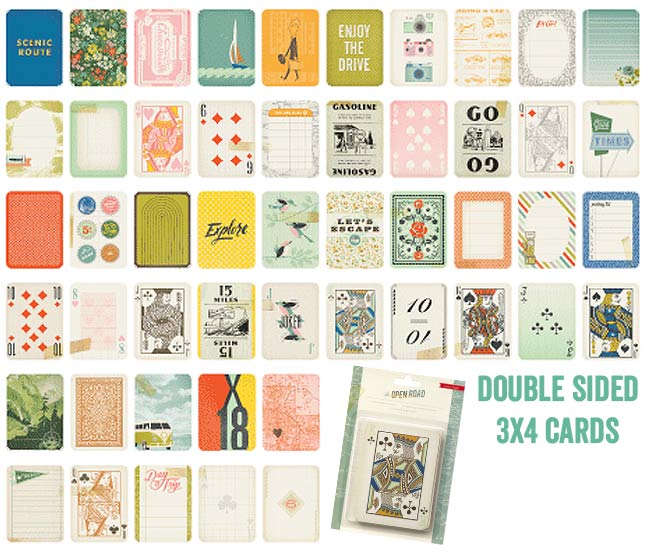 This was my mystery item this month: in the store it looks like a pack of playing cards! But it's actually a lush set of double-sided 3×4 cards. The Crate Paper design team have been creating gorgeous projects with these, so I'm inspired to see how they will come to life on my projects. Have a look at these posts to see the cards in action: travel notes, two mini books, springtime cards, and a pre-made vacation journal.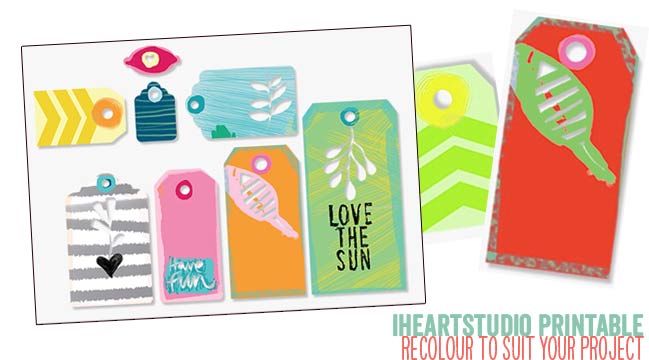 Plus a printable for some creative fun. My plan is to print it once in the original colours then also recolour a few elements so it can match any page made from these supplies. There is also a matching cut file if you are a print-and-cut fan!
As always, the Best of Both Worlds kit gives you the flexibility to customise your selection – add more, make substitutions, or keep to a specific budget. You can start your shopping here and add one of everything or make any changes you like. Thanks as always for your support!

Comment [4]