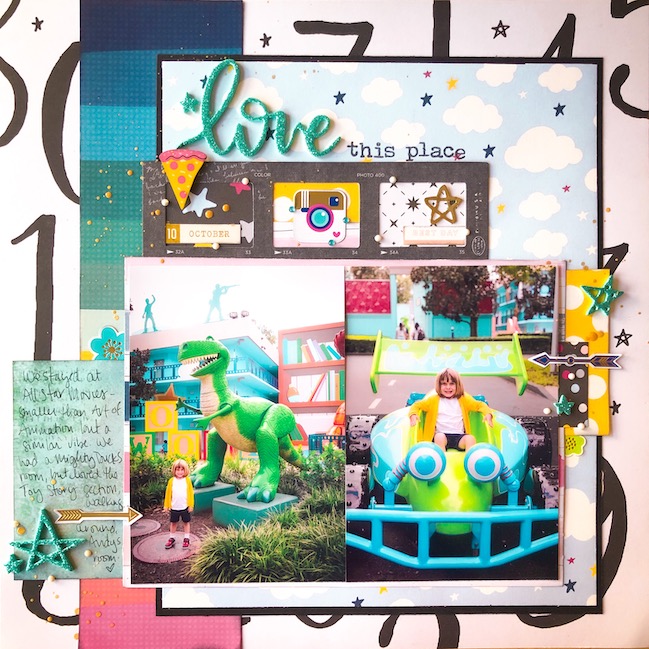 Bring on more Disney trip photos: it's been a year now since I've been to a Disney park and in this dark and cold month of more lockdown, I will take all the happy and colourful memories I can get! Today it's two 4×6 portrait photos of WB hanging out in Andy's Room – the Toy Story area of Disney's All-Star Movies resort. And our last stop before the Tragical Express back to the airport!
Don't forget that frame die-cuts don't have to hold photos! This film strip shape from Vicki Boutin's Storyteller Ephemera was perfect for filling with small scraps and embellishments. This page features the January Best of Both Worlds kit. You can create a similar kit from your own stash or add things to your shopping cart – it's all good!
To see the current kit, whenever you see this post, you can always find it on this affiliate link.
If you create something inspired by this scrapbook page or the kit, please tag me and add the hashtag #shimellebobw. I would love to see what you make!

Read more about: friday-live best-of-both-worlds-kit
11 January 2021

Next post: I love a woodgrain background
Previous post: Scrapbooking with a Mondrian Influence