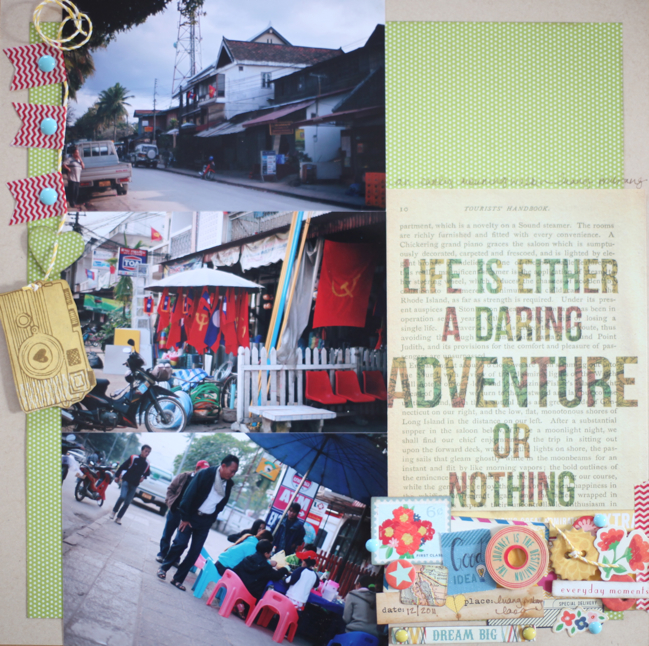 A month has passed and it's time for a new Gardeners' Digest to catch up with the Garden Girls, the scrap booking design team at Two Peas in a Bucket.  Since we last hopped through the team, Glitter Girl has gone on adventures through wood veneer embellishments, the design principles of white space, and most recently the world of travel writing for your scrapbook.

For more details on this project and further Glitter Girl Adventures, find her under the video tab at Two Peas more details on this project and further Glitter Girl Adventures, find her under the video tab at Two Peas.

I'm always inspired by Garden Girl Wilna Furstenburg, but this month even more so between her fab In the Mood to Scrap video and the launch of her brand new workshop, Art Class. I've signed up and I'm working my way through, rationing each chapter so I make sure I put all these great ideas to work.  The workshop is filled with great tutorials and Wilna's beautiful examples. More about that in a moment…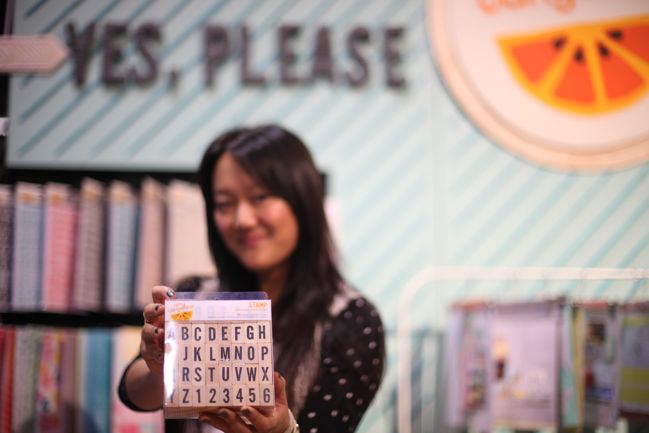 It's a great time to go shopping at Two Peas, with new products arriving pretty much daily! Including the new lines from Amy Tangerine, Dear Lizzy, American Crafts, Crate Paper, Studio Calico, Glitz, and Echo Park! That's some major good stuff, and you'll be seeing lots of these new letter stamps from Amy Tangerine on my upcoming projects!
Speaking of upcoming projects, stop by this weekend for a special two day adventure through sketches and scrapbooking videos, right here at shimelle.com. Perfect if you're snowed in, but snow is not a requirement.
Your next stop on the hop is brand new Garden Girl Celine Navarro.  Be sure to check our her blog and her beautifully artistic style!
But before you go, I have something for one of you! I have a class pass for Wilna's Art Class workshop so you can join me and plenty of other scrapbookers for this creative adventure.  To enter, just leave a comment on this blog post.  Entries close at the end of February, London time.  And if there are 500 or more comments by the end of the month, I'll throw in a prize pack filled with Wilna's product picks so you will be all set to take part in the class and follow along. So tell a friend, won't you? if the winner has already signed up, we will refund the workshop – so there is no need to wait and see. Sign up now: and get started straight away!

Read more about: adventures-of-glitter-girl two-peas-in-a-bucket
22 February 2013

Next post: A weekend of sketches and scrapbooking
Previous post: 5 Ways a Paper Scrapper Can Use a Digital Kit by Betsy Sammarco