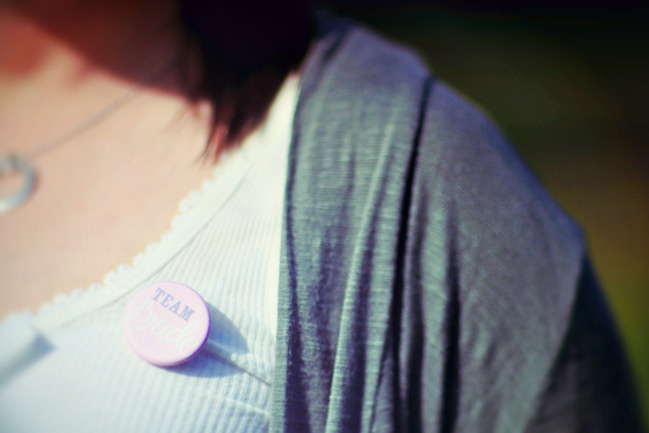 There is something you have to understand about Laura. She is so organised. I absolutely love it. I want to be like that when I grow up. She is a real live poster child for the girl guides, I tell you. (No really, she even makes adorable guide patches like this.) But to give you a full picture of Laura's calm and organised nature, she got married on the fourth of September 2010. A week before that, she realised all the things on her to-do list were well and truly done, and that could only mean there was time to add something extra. So we arranged to spend the first of September trying out charity shop cameras and making a jar full of badges. Just because. Let's just say that many days before my wedding I was convincing The Boy he really did need to get a suit and a haircut! (He did both, I promise.)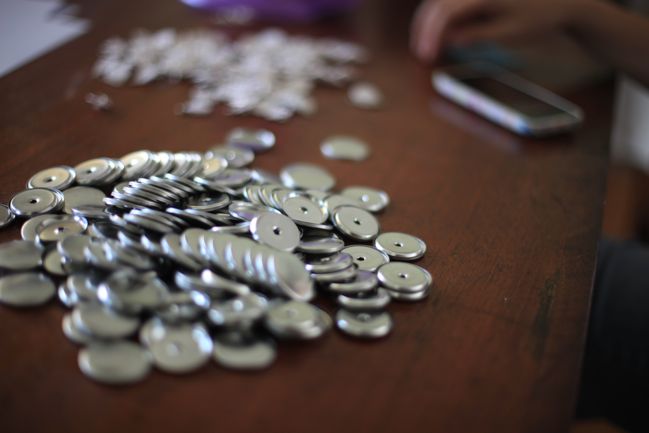 I love this little touch she came up with and I have a badge-maker, so between three of us, this project was done in no time at all really. We used the Badge-It badge-maker and a few packs of refills, plus a simple text design in the colours and fonts of the wedding invitations, which we printed onto white Bazzill cardstock then cut out with scissors and the handy-dandy tracing template that comes with the badge-maker. (I'm thinking now that the nested circle dies might make that job easier, but I didn't have a set then plus I find chatting and scissoring to be a quite therapeutic activity but die-cutting takes too much elbow grease to be sociable at the same time.) Lots of turns on the badge machine and then a quick job to stick all the backs on and pop them into a jar made extra pretty with a pink butterfly rub-on.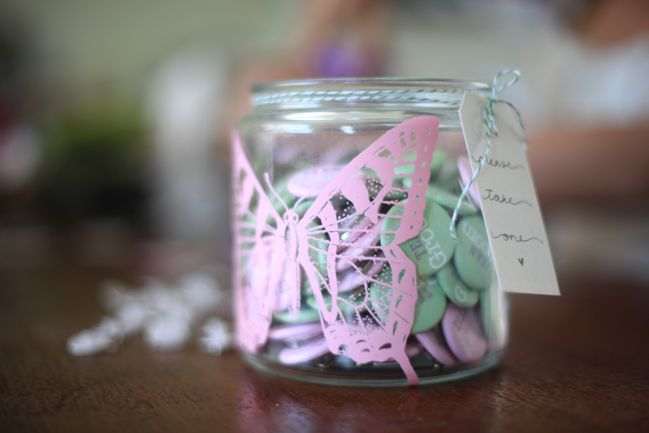 The jar lived on the bar during their reception and sure enough, through the evening more and more people were identified with their Team Bride or Team Groom affiliation and the jar emptied. Such a cute wedding DIY project!
Making badges from shimelle on Vimeo.
And so we draw Wedding Week 2011 to a close! And I have a little something up my sleeve starting Monday. But you'll have to come back then to find out what on earth it could be!
xlovesx

Comment [8]