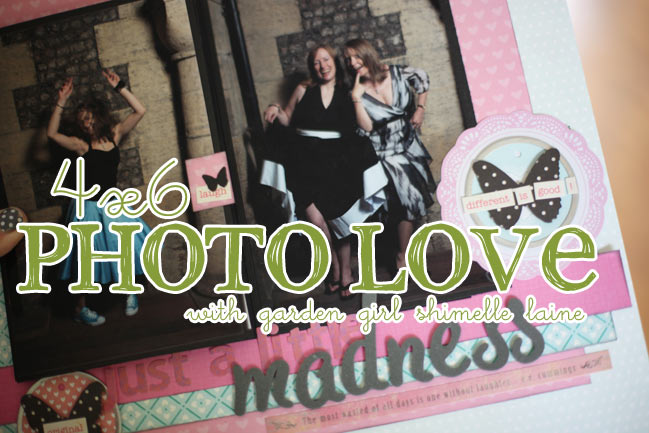 All class content ©twopeasinabucket.com. Click here for supplies and here to chat on the message board.
Right about now is when I should start to panic in the 4×6 Photo Love class. Beyond the half-way point means it only gets tougher to add that extra photo to the layout each month, but actually I'm quite excited about all the extra tricks we can throw in now to create plenty of space for all those 4×6 shots. You can check out the newest edition now, with seven 4×6 photos on a single page layout.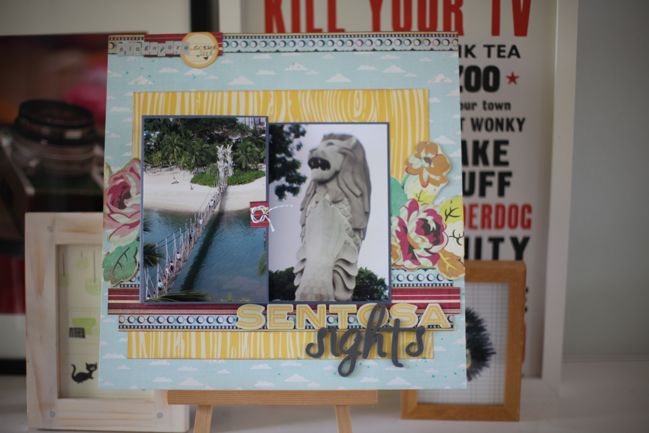 This month's page appears to just have two photos at first glance, but there are indeed seven, plus a 4×6 journaling card too. They are hidden behind the photo on the left, which opens up like this…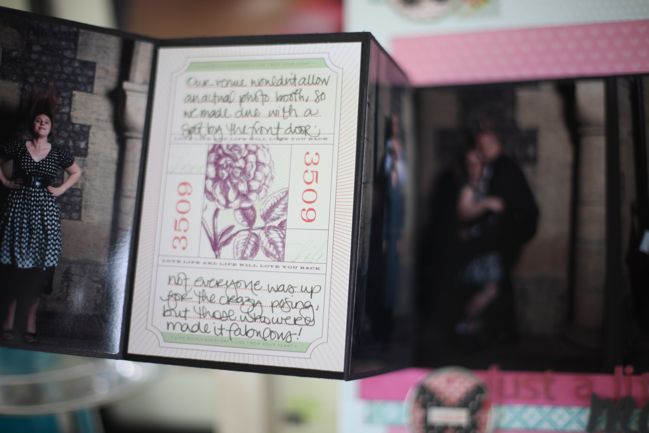 …with photos on both sides, creating plenty of room. I still use page protectors with pages like this, but just create a window in the protector so the folded section can be opened. You can watch the entire process, from layout to page protector, in this month's video: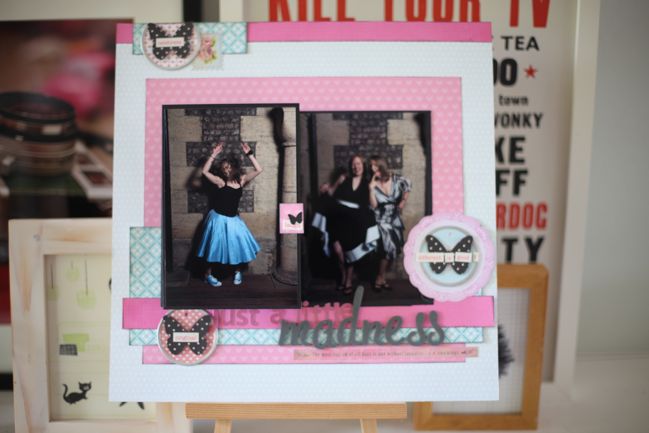 Neither layout this month is on kraft cardstock – shocking, I know! One is travel themed but the other uses a stack of photos from our wedding reception that I have been meaning to scrap for ages but I kept putting it off because it was a big stack of images that wouldn't ordinarily go on one layout. But I love how they can all live on one page now!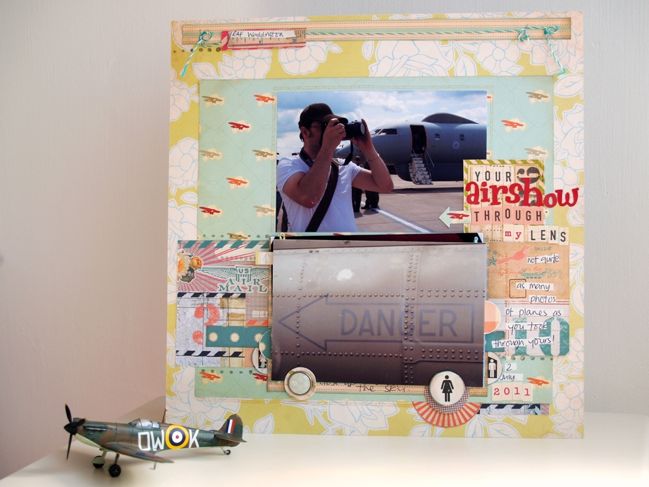 This month, the lovely Julie Kirk is my special guest and she adapted the page design to feature landscape photographs. I love the colours and patterns she used on this page.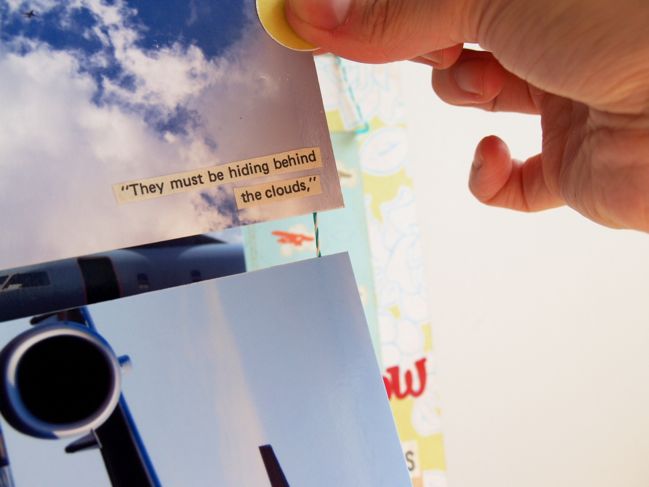 But this is so very clever! She explains her process for the rope ladder technique here, so you can try it too. Thank you for joining me, Julie!
Every month, there are two ways to win a prize for participating in 4×6 Photo Love! The first is at Two Peas: create your page and upload it to the gallery. Be sure to tick the box for this challenge in step four of the upload process. One participant will win a gift certificate to Two Peas to go shopping for whatever you like. But there's a second chance to win right here: on this post, leave a comment with a link to your page (in the gallery at Two Peas or on your blog, whatever you prefer) and one of those links will win Two Peas shopping money too! The deadline for both is the 29th of August.
Congratulations to Connie for winning the draw for last month's six photo class! (Connie, you will receive your gift certificate by email.) Will you be next? Just choose seven 4×6 photos to scrap and follow along with this month's class prompt.
xlovesx
PS: Feel free to grab the button there on the left for your blog or to share this class with a friend – since it's free, the more the merrier! And you're welcome to use any supplies and any photos, so there's no boundaries to your scrapping with this year-long project.

Read more about: 4x6-photo-love two-peas-in-a-bucket
01 August 2011

Next post: Giveaway Winner
Previous post: Scrapbooking Giveaway Day!