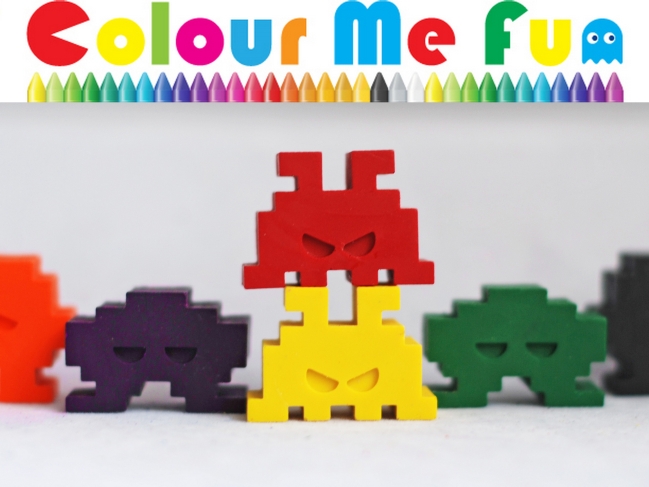 This weekend Colour me fun are giving away an ever-so-cool pack of space invader crayons.
'Colour me fun' create crayons that are inspired by the fun of childhood. Their tag line is "We hope that with what we sell, we will add more colour to the world – one crayon at a time".
You can find more of their fantastic products here (Check out the alphabets!) and you can follow their blog here.


To enter, just leave a comment on this post telling us, if you were a crayon, what colour would you be?
Entries close at midnight Sunday UK time and the winner will be posted Monday evening, so be sure to check back to see if it's your lucky day!
Good luck!
xlovesx

Read more about: giveaways
29 July 2011

Next post: 4x6 Photo Love :: July 2011
Previous post: Scrapbook Giveaway Winners!