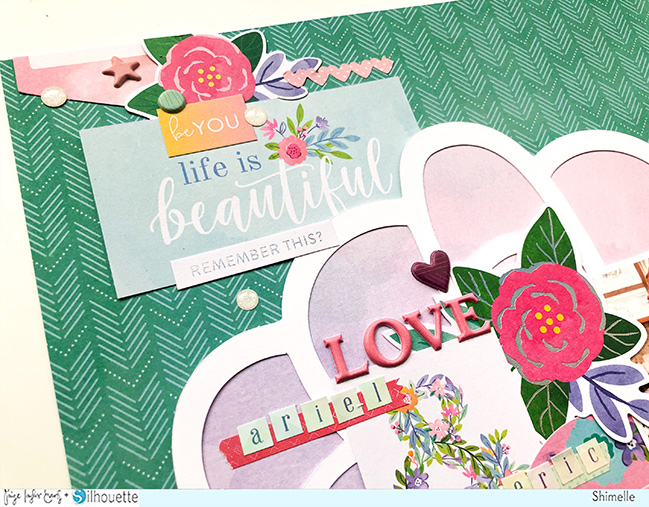 Okay, third day in a row and now I'll be all caught up sharing my makes for Paige Taylor Evans' blog! This time I went with her Seashell cut file to scrapbook some photos of Ariel and Eric from The Little Mermaid!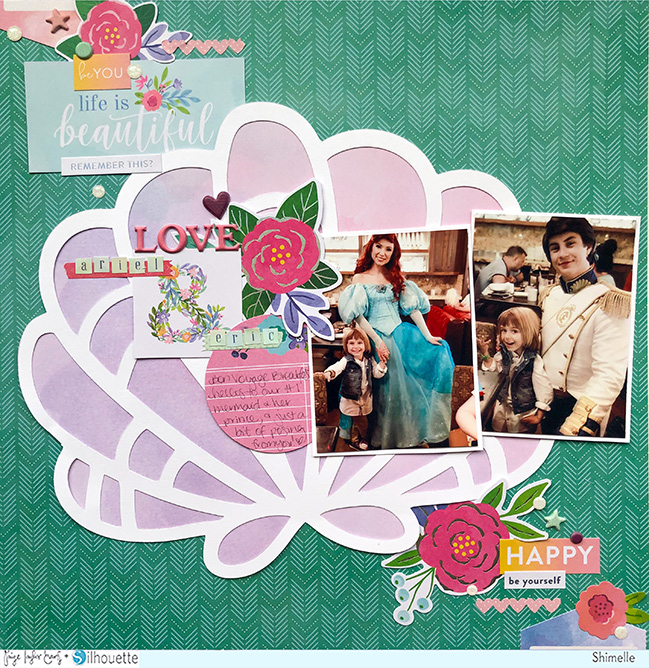 You can find the full write up on Paige's blog, or watch this video to see how it all came together.
You can find Bloom Street and the Silhouette Cameo to order through that dandy affiliate link (thanks!) and find the cut file here or by searching for it on the Silhouette Design Store.
Have you spotted that all the pages I've made for Paige's blog are Disney projects? No coincidence there – there's a lot of magic in Paige's designs! This and a few other seashells she offers are great for photos of meeting Ariel, be it at Bon Voyage Breakfast like this (a character meal with two princes! Huzzah!) or with her feeling a bit more under-the-sea in her grotto at the Magic Kingdom.