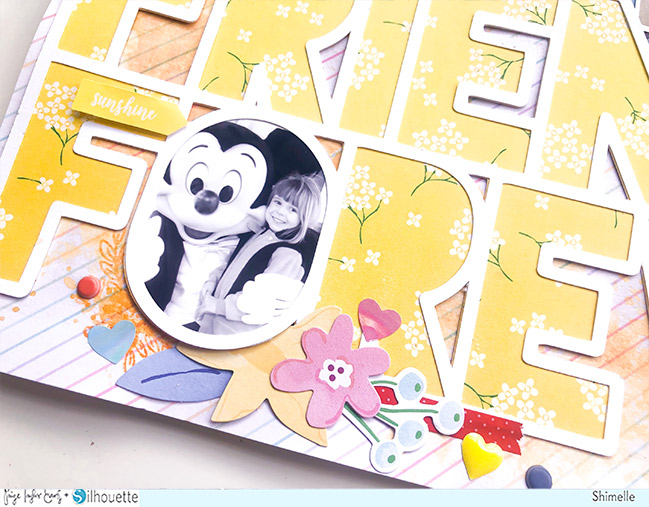 Shhh, don't laugh at me too much but I got a bit behind in posting my pages for Paige over here, so I have another one today. And also tomorrow. Ha! At any rate, today it's all about an easy-peasy start to mixed media with your cut files. You can find this project on Paige Taylor Evans' blog and this time I went with her Best Friends Forever cut file for a big title that could also hold some photos. The title was cut from smooth white cardstock and most of the rest of the page comes from Paige's Bloom Street collection.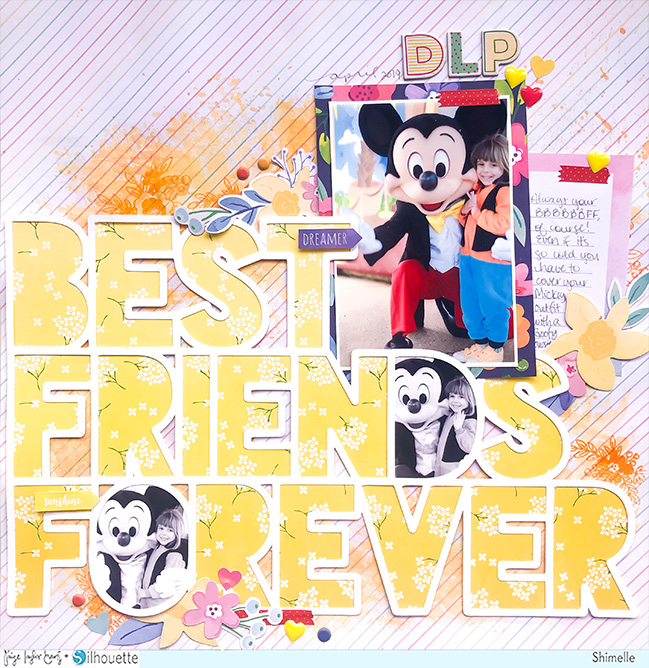 You can find the full write up at Paige's blog, or watch how it all came together in this video. This is a very easy intro to mixed media and I promise you can do it!
You can find the Bloom Street collection and indeed the Silhouette Cameo to order through that dandy affiliate link (thanks!) and find the cut file here or by searching for 'Best Friends Forever' on the Silhouette Design Store.
Here's also a look at the layout that inspired me to keep going with the Best Friends theme! This is one I made with my Never Grow Up collection plus a bit of Sparkle City while scrapping on Facebook Live.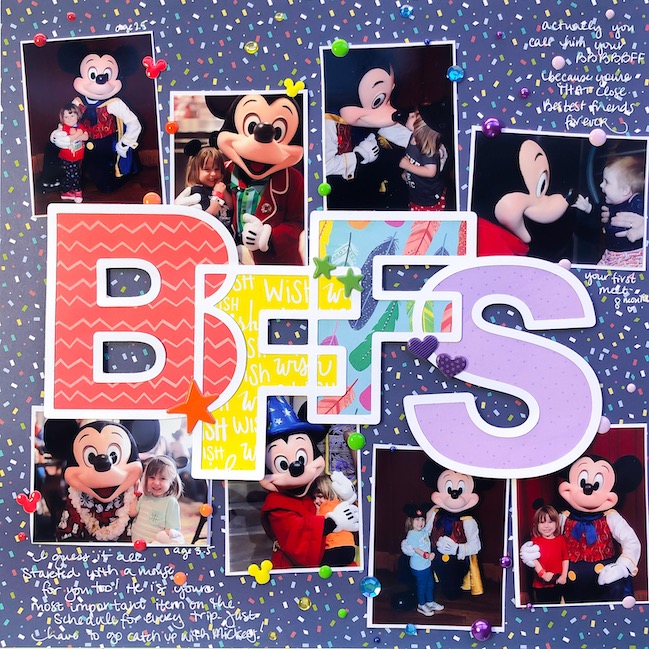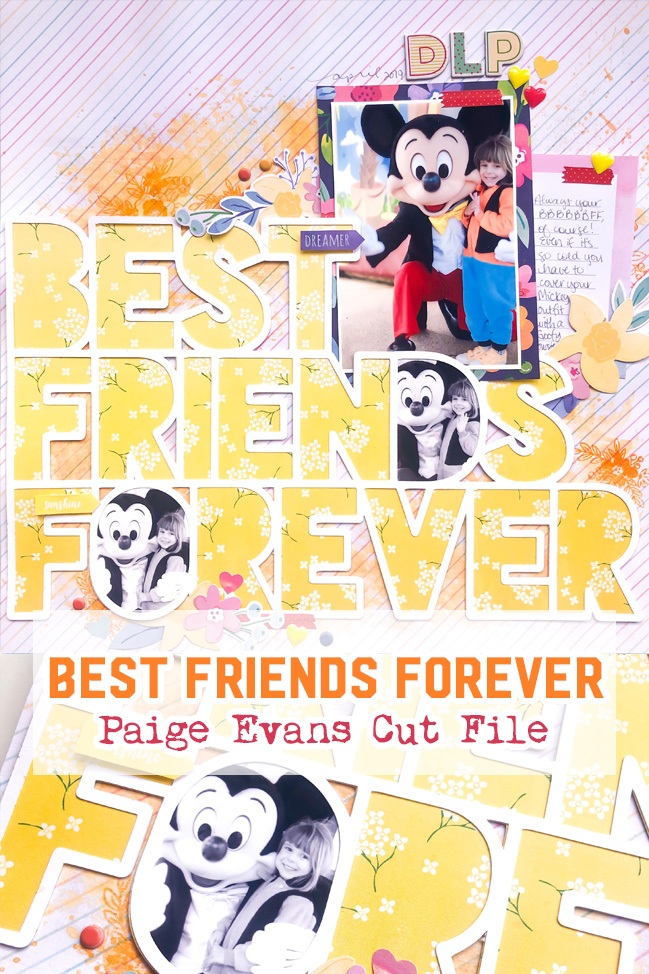 Read more about: paige-evans-cut-files scrapbooking-videos
25 June 2020

Next post: Seashells and Mermaids - Scrapbooking with another cut file from Paige Evans
Previous post: Pluto Old Pal - A Scrapbook Page with a Paige Evans Cut File