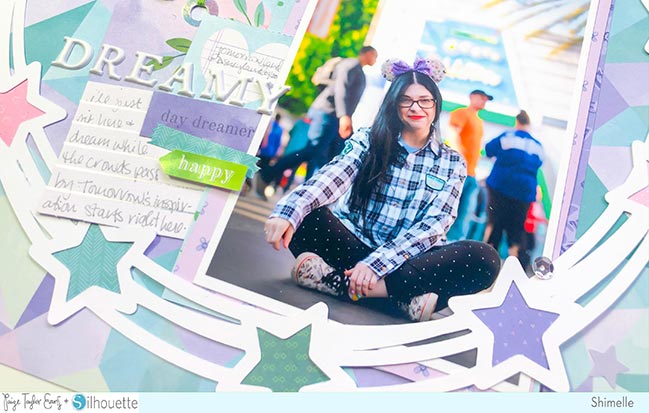 Hey howdy hey friends! It's my turn on Paige Evans' blog and I'm excited to share with you a new layout using plenty of purple from Bloom Street along with this fab Star Wreath cut file and a photo from Disneyland!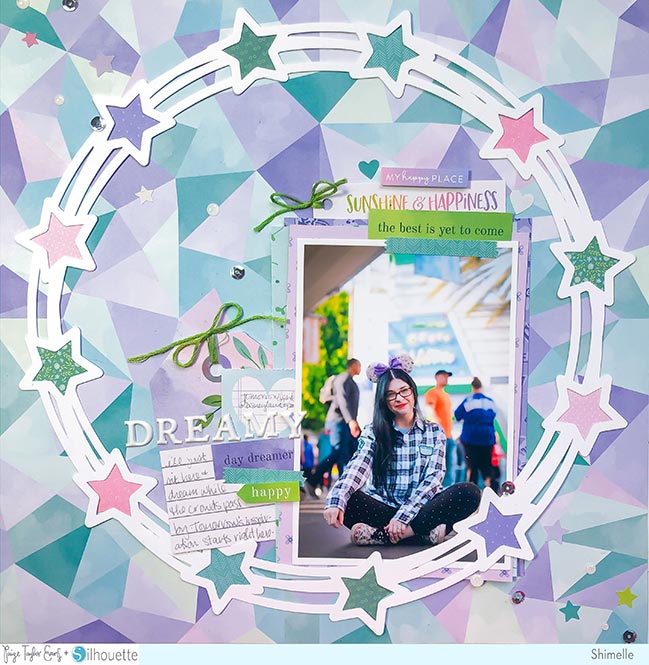 The top I'm wearing in this photo has a space ranger badge on the front and says 'to infinity and beyond!' on the back, so I knew from the start I wanted to pair it with purple and green to play up the Buzz Lightyear memories, plus plenty of stars seem apt for a space ranger in Tomorrowland. I couldn't decide between a star background or a star wreath, so put it to a vote on social media and the star wreath was the winner! I started the whole process by cutting that at the full page size from white cardstock on my Silhouette Cameo. You can watch the whole process from start to finish in this process video.
Thanks so much for taking a look, and please do let me know if you make something with purple, green, and stars any time soon.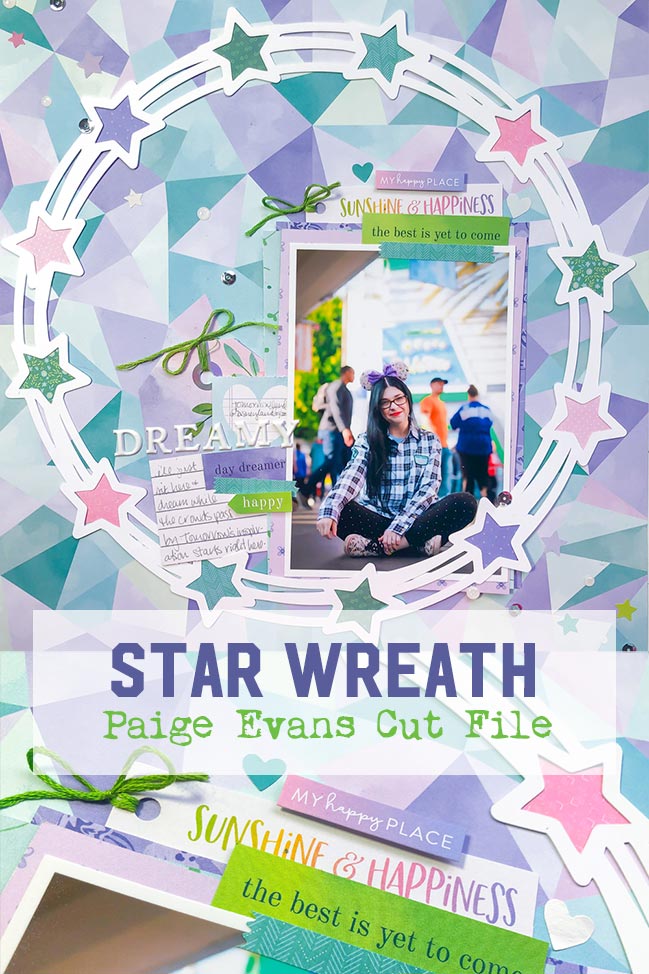 Read more about: scrapbooking-videos paige-evans-cut-files
09 March 2020

Next post: The first of two Dinosaur Scrapbook Pages
Previous post: All 12 Shimelle collections on a Single Scrapbook Page!