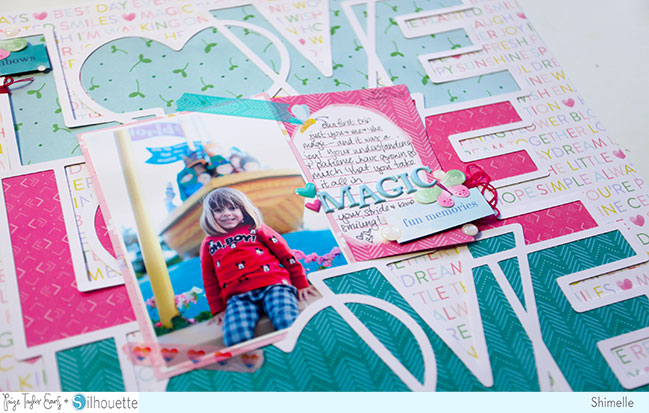 One of my favourite things to come out of the start of 2020 is the chance to work in a new way with an old friend: as part of the cut file design team from none other than Paige Evans. Today I'm sharing the first page I've made as part of that team with her Love Love Love cut file and her beautiful new Bloom Street collection.
Here's a look at how it all came together, with one photo taken just outside It's a Small World at Disneyland Paris, and one patterned paper per word of the cut file. Plus a little thread to finish it all!
I cut my files like this with the Silhouette Cameo 3 and smooth white cardstock, then adhere with the same adhesive I use for almost everything: the Kokuyo dot roller.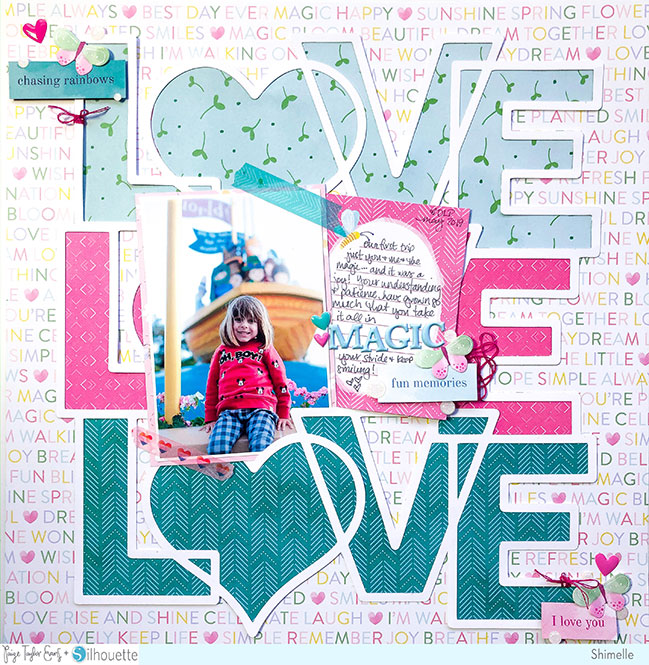 You can find Paige's paper collections here at scrapbook.com and find her cut files on Etsy and the Silhouette Design Store.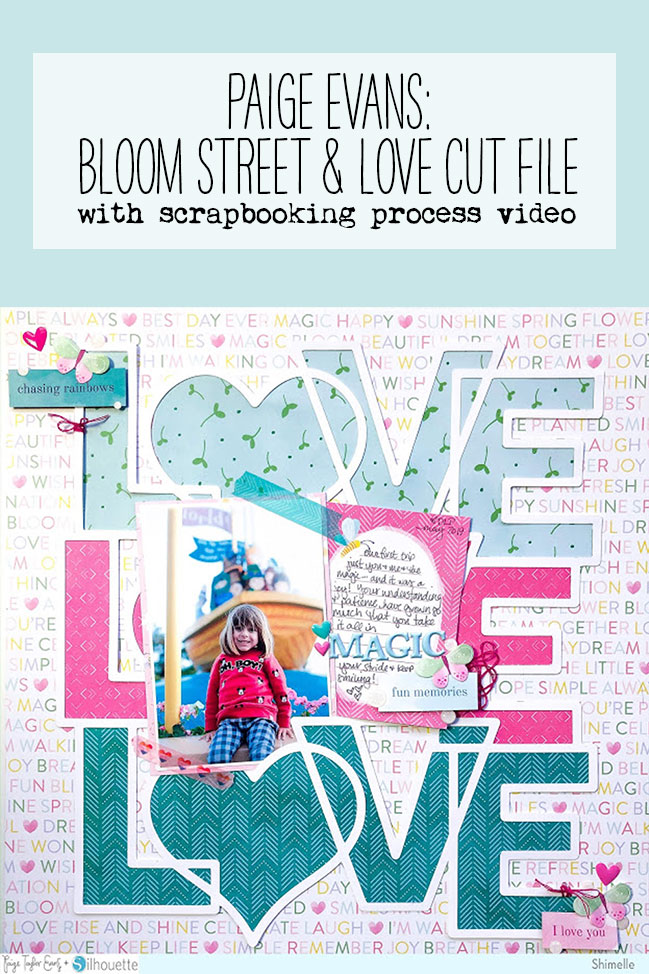 Read more about: scrapbooking-videos paige-evans-cut-files
13 February 2020

Next post: All 12 Shimelle collections on a Single Scrapbook Page!
Previous post: What I Will Be Using for Journal your Christmas 2019