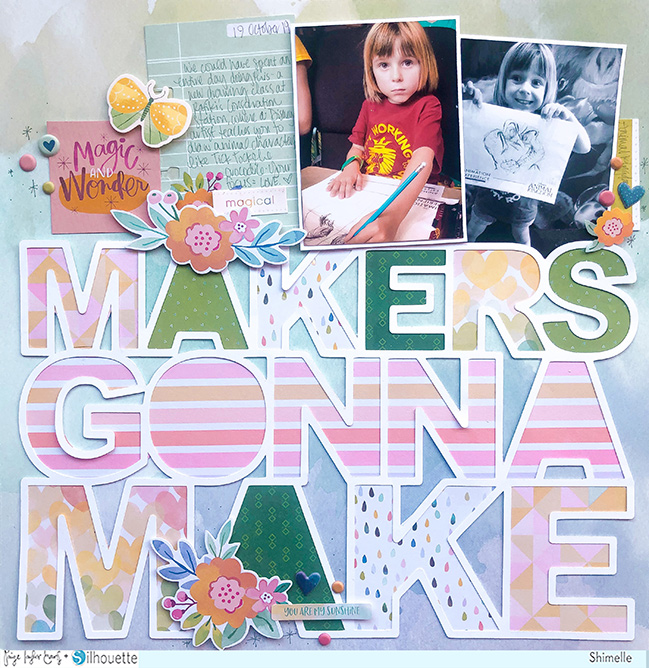 Hey creative friends! It's my turn to share a design team page on Paige Taylor Evans' blog, and this time I went with her Makers Gonna Make cut file.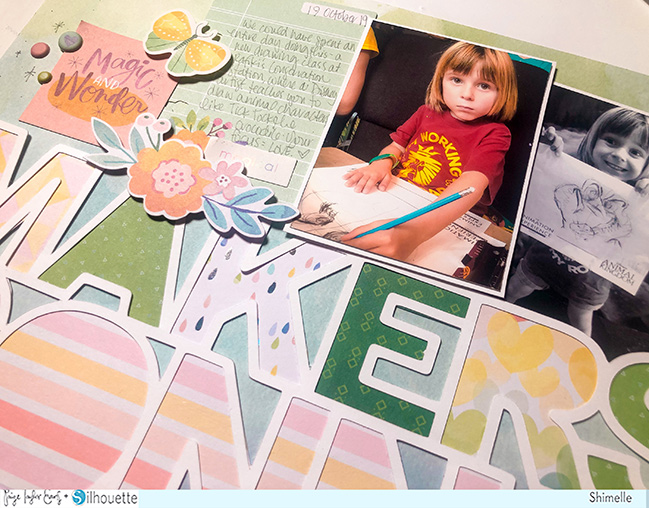 You can find the full write up at http://www.paigetaylorevans.com/2020/04/makers-gonna-make-layout-by-shimelle.html, plus here's a very quick behind the scenes look at how it all came together!
You can find Bloom Street to order through that dandy affiliate link (thanks!) and find the cut file here or by searching for it on the Silhouette Design Store.
Can you spot what 'making' is featuring in those photos? It's one of our favourite quiet breaks to take on an Animal Kingdom day, because we just have a need to do some making of some sort, pretty much every day!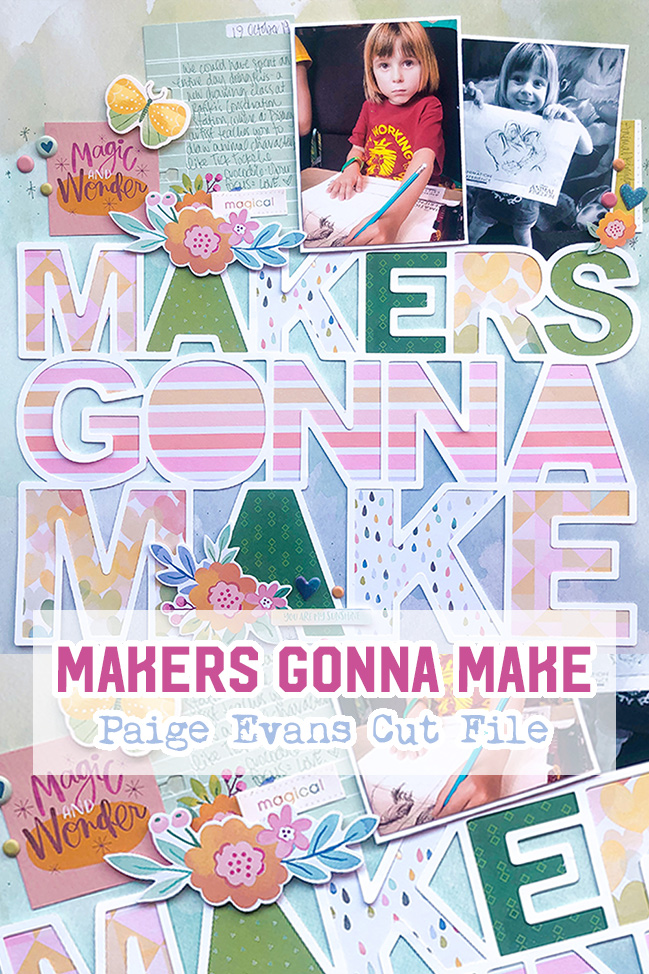 Read more about: paige-evans-cut-files
22 April 2020

Next post: FREE CLASS: Timeless Layout Techniques
Previous post: Scrapbooking Rainbows: With a Cut File from Paige Evans