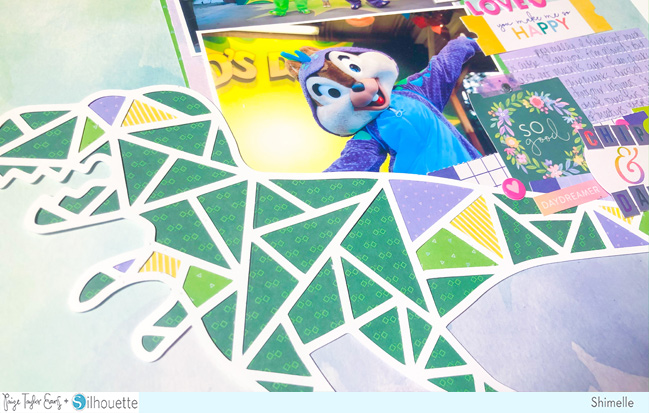 Hello and RAWR to you today, friends! It's my turn to share a page on "Paige's blog": and today I'm scrapbooking with Bloom Street's pastel colours and some dinosaurs. What could be a better way to spend the day? Pretty sure RAWR is dinosaur for 'stay home and scrapbook' and I'm on board.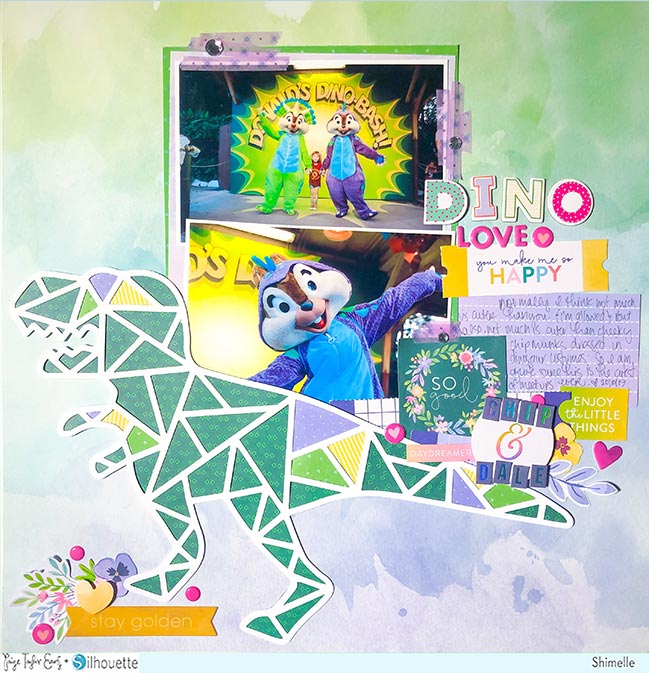 I've had the Geometric Dinosaur cut file bookmarked in my mind for a while, but someone recently asked which papers I would use specifically from Bloom Street to bring this dino to life, so it had to be done! And it appears the answer is all the greens and purples, plus a cheeky pair of chipmunks.
You can watch it all from start to finish in this process video.

Thanks so much for braving this fearsome T-Rex and I wish you much pastel fun in your own creating this week!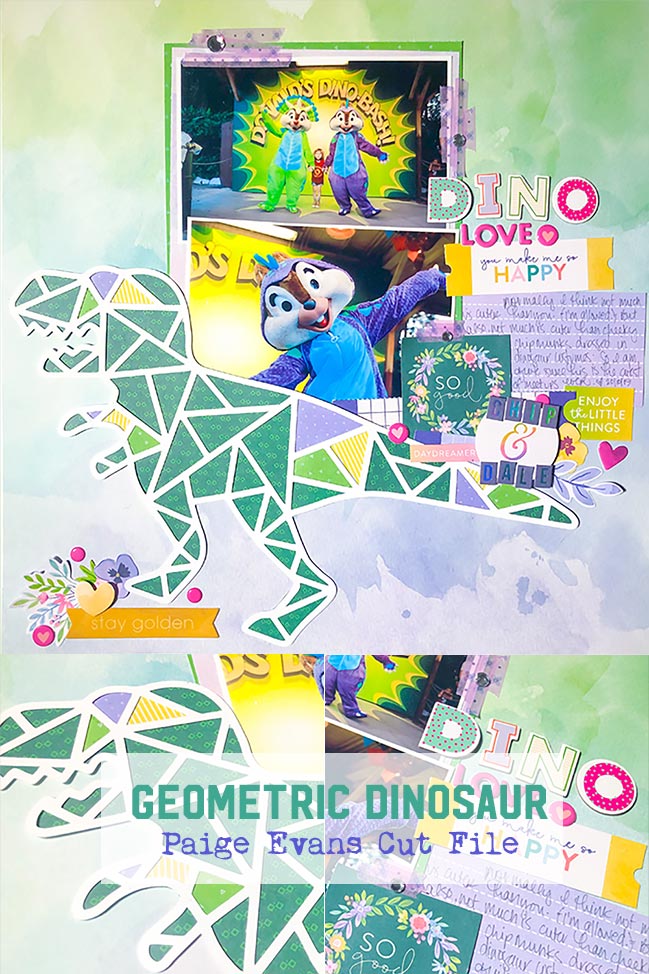 Read more about: scrapbooking-videos paige-evans-cut-files
21 March 2020

Next post: I only scrapbook with rainbows now
Previous post: A Dreamy Scrapbook Page with Paige Evans papers and cut file