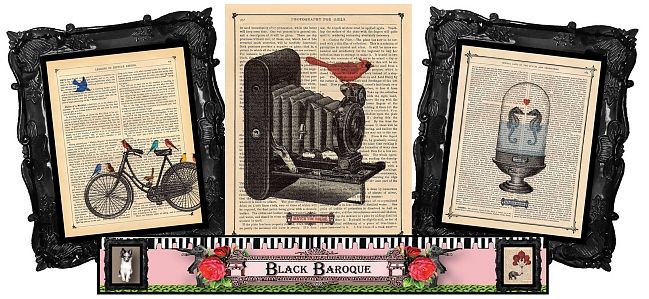 This weekend, one commenter will win a strikingly beautiful picture print from Black Baroque.
Alexandra from Black Baroque creates glorious prints on vintage book paper. The designs in her store are so wide and varied that you are sure to find something you adore! Alexandra gave us some insight into what inspires her to create her beautiful work.
"We use gorgeous antique book pages from 1883-1890 for our art prints. The pages are two and three column pages with borders. The pages were printed in the 1800's by running the page through first for the text, then back again through the printer for the beautiful borders. My home is filled with antique furniture and all sorts of eclectic treasures. But the two things I collect are rare antique books and chandeliers. I have a thing for bling and books. Miniature, gold leafed paged, 1 -2 inch books are my favorite and very hard to find. I have been collecting for years"
To enter, just leave a comment on this post, letting us know what your favourite book is, the story you could read over and over and never tire of.
Entries close at midnight Thursday UK time and the winner will be posted Friday evening, so be sure to check back to see if it's your lucky day!
Good luck!

---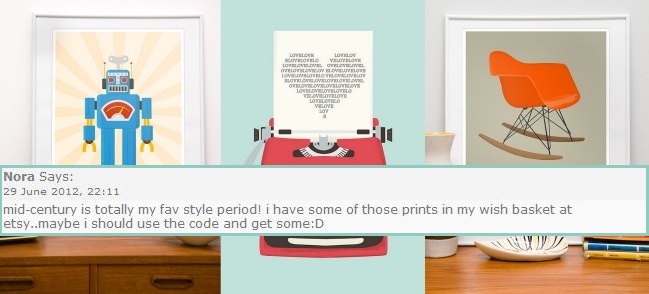 Congratulations to Nora, who wins her choice of print from Restyle.
Nora, please email me (shimelle at gmail dot com) with your address.
There's a new giveaway every Friday night, so check back next week for another chance to win just by leaving a comment.

Comment [82]