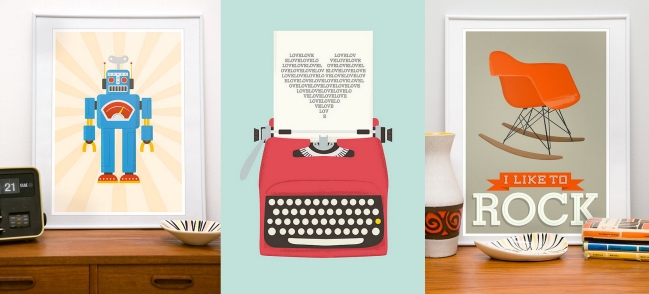 This weekend, one commenter will win a print of their choosing from Restyle.
Restyle prints are designed by Jan Skácelík, a graphic designer, photographer and music composer from Olomouc, Czech Republic.
Jan's work is inspired by beautiful and iconic mid-century styling. He explains, "I love everything about design and especially vintage 50's & 60's Scandinavian patterns, found in catherineholm enamelware. Stig Lindberg, Marianne Westman, Eames, and Danish modern furniture are also big 'go to' inspiration points for me".
And a special bonus for shimelle.com readers! Jan is also offering 15% off his prints to all customers using the code "ILOVERESTYLE" when ordering.
To enter, just leave a comment on this post describing your favourite era of design.
Entries close at midnight Thursday UK time and the winner will be posted Friday evening, so be sure to check back to see if it's your lucky day!
Good luck!

---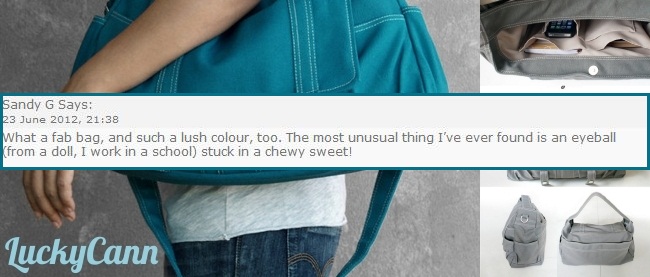 Congratulations to Sandy G, who wins the stunning handbag from LuckyCann.
Sandy, please email me (shimelle at gmail dot com) with your address.
There's a new giveaway every Friday night, so check back next week for another chance to win just by leaving a comment.

Read more about: giveaways
29 June 2012

Next post: Introducing Amy Tangerine's new scrapbooking collection :: Ready Set Go!
Previous post: Glitter Girl and scrapbooking two page layouts from a single page sketch