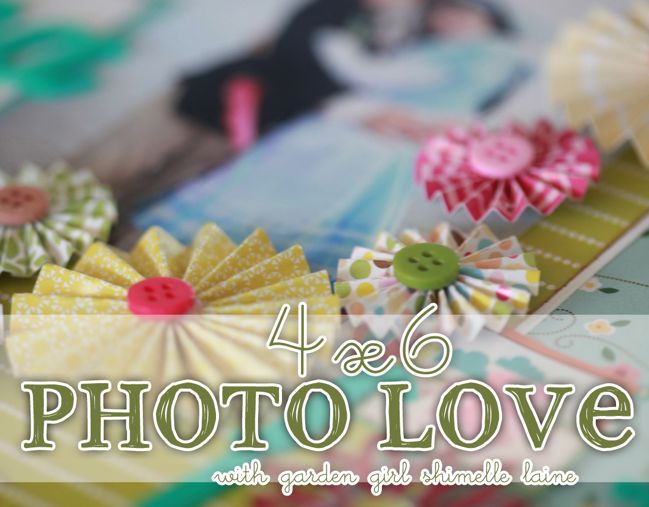 Do you love 4×6 prints? They are still my favourite for scrapping, and this year I'll presenting a year-long free class all about just that! Each month we'll add one more photo, so in January it's all about one 4×6 photo, in February it will be two and right up to a dozen pictures in December! Each month includes a video, PDF and chat thread at Two Peas in a Bucket, plus two chances to win! One chance at Two Peas and another here at shimelle.com!
This class is free and open to paper and digital scrappers with any style. You can use your own supplies and adapt things to make everything work for you, as always!

Click here for this month's pages and PDF and here for the message board chat.
If you would like a monthly reminder about this class, you can find those details here. I will be sending this month's reminder message by tomorrow. The class goes live on the 30th of each month, except for February which will be the 28th.
Now… how you can win. Make your page inspired by this month's class and upload it to the gallery at Two Peas and check the box for this class in step four of the uploading process. That gets you entered to win a Two Peas prize! Leave a link to it in the comments on this post on my blog and that gets you entered to win a second prize – a $25 gift card to shop for scrapping supplies! Both of these have a deadline of the 27th of February 2011 for this month.
I hope you enjoy and can join me for a year of scrapping those 4×6 prints!
xlovesx

Read more about: 4x6-photo-love two-peas-in-a-bucket
30 January 2011

Next post: Scrapbooking giveaway winner
Previous post: Scrapbooking giveaway day