With December starting tomorrow, it almost feels like Christmas morning to me already! The first day of Journal your Christmas makes the Christmas season real for me and I love sharing the holidays with so many others who love to craft, write or both! When I explain to non-crafters what I do this time of year, I come back to the same sorts of points so I wanted to share my top ten reasons for Journaling your Christmas with you today, just one day from class starting. At the end of this post don't miss the chance to win $50 to spend on scrapbooking supplies and the winner of the last giveaway.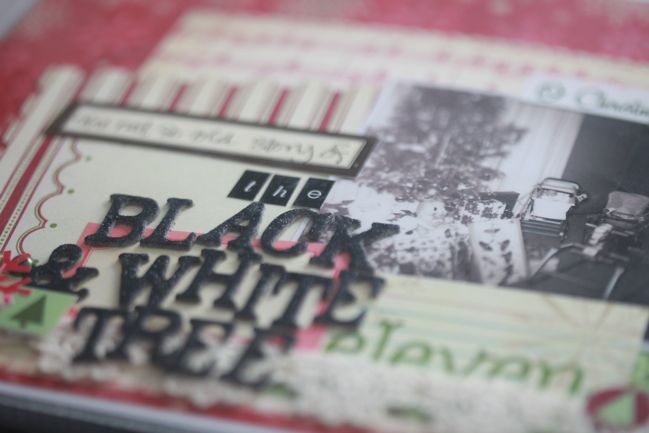 Remember why this season is important to you.
Do you remember a most magical time when Christmas filled you with excitement and happiness? Whether that was from circling every toy in the special Christmas catalogue or from the nativity play at church, there is absolutely no reason why you can't love Christmas just as much as an adult. Journaling your Christmas isn't just about this year: it's about all the wonderful memories of Christmas past. (We even talk a bit about how to brighten up the not-so-amazing memories by putting everything into perspective.) Journaling your Christmas brings together your very own Christmas past, present and future – and without any nasty run-ins with a grumpy Ebeneezer Scrooge!
Use what you have and what you love.
You don't need any special supplies. It's okay if you haven't prepared anything. You can jump right in on any day of December with the supplies you have on hand. Embrace your own style – use lots of techniques and spend lots of time if that's what you love. Likewise, keep things simple and spend just ten minutes a day if that is more suited to you. Your Christmas journal isn't there to take over your life: it's there to help you enjoy every minute of the holidays.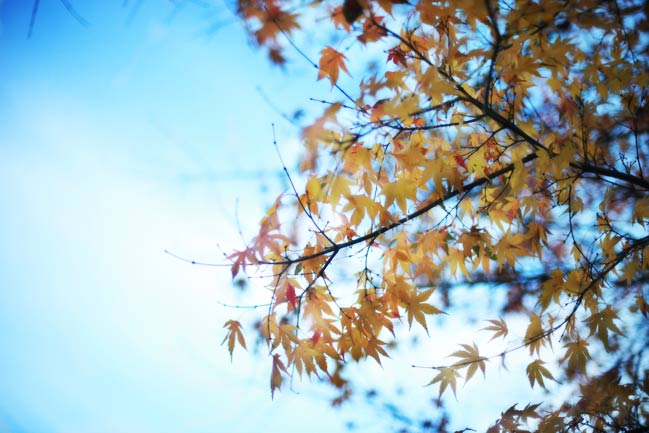 Learn about holiday traditions all over the world.
Journal your Christmas participants come from more than forty countries. Hearing the traditions from different nations, neighbourhoods and families inspires me every Christmastime. Many JYC participants have made overseas friends and adopted new family traditions as a result of reading the Christmas stories of others. From advent calendars to candle lighting to recipes for special treats, adding new traditions to your old favourites makes each Christmas special.
Write things with a pen.
Actually, you're welcome to type if you prefer, of course! But writing things with a pen is quickly disappearing from our world. Yet old notes written in the actual handwriting of someone else tend to be very special to us. I'll save you all the scientific study of how writing with a pen is a different thought process than typing but suffice to say: I believe in the power of writing things with a pen. And that kind of thought process is especially powerful at Christmas.
Take advantage of simple solutions.
Love the idea of taking back Christmas but don't fancy adding something 'big' to your to-do list? There are simple solutions to help. Like a set of 4×6 cards you can print out tomorrow, write on each day, then add some 4×6 photos at the end of the month and have a finished project as simply as that. (The printable cards even include notes on how to make that finished project as your choice of a 4×6 mini book, an envelope book or full-size album pages using divided page protectors.)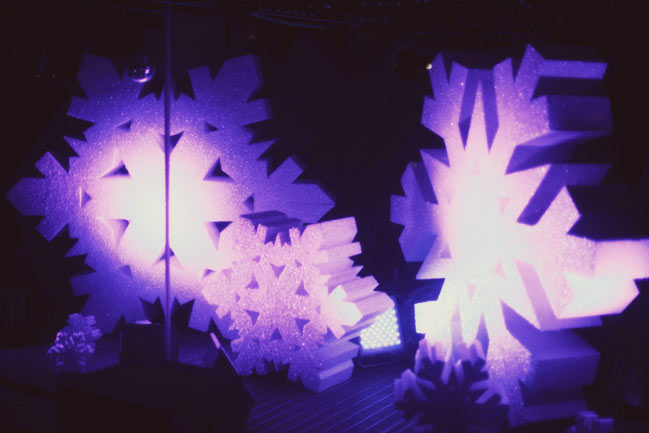 See the changes from year to year.
Journal your Christmas includes permanent membership – participate as many years as you would like. That means your Christmas journals can track the changes in your life. My stack of journals from the past several years document moving house, meeting my husband, getting married, the arrival of two nephews and all sorts of other life milestones, simply by writing about how each Christmas is unique. Journal your Christmas includes lifetime membership so you can revisit the project as many years as you like and track those changes in your very own life story.
Every way is the right way.
There are so many ways to Journal your Christmas and all of them are fabulous. Want to make daily scrapbook pages? Awesome. Want to write a series of blog posts? Fabulous. You can keep a notebook to write your thoughts and not worry about the crafty option. You can create a digital scrapbook. You can record your voice each day to create an audio journal. Also, there's no pressure to make daily entries. You can pick and choose the topics you would like to explore. Want to make one or two entries a week? Equally cool as daily entries. You might make each page have its own unique design or you might use a set format and just change the words and photos. Want to just read the prompts and think about things to keep a perspective on the season? Go for it! Seriously, any way you want to take this project is totally the right way!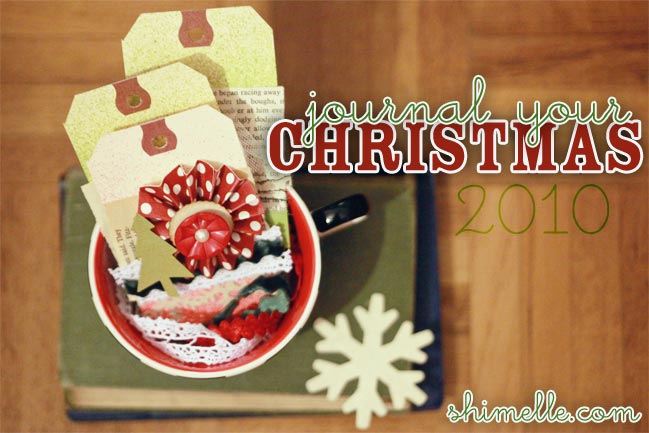 Take inspiring photographs.
There's so much pressure to get amazing pictures on Christmas morning but often the excitement is there but the photos can't live up to the real thing. Whether you're tired of yellowed indoor pictures from dark Christmas mornings or you just want new ideas for photos throughout the season because you've taken so many over the years, you're in for a Christmas photography treat. Every day includes photo tips and tricks and shots from a variety of photographers to inspire you through the viewfinder.
Share the experience with those you choose.
The very first Christmas journal I kept was for my eyes only. I kept it to myself, used it to work out my thoughts during a very rough Christmas season and that was just what I needed. Of course other years I've shared every entry in my journal with all the participants in class, and that has been amazing too. Sharing your Christmas journal can really bring the season to life and help you celebrate it fully, but it is always up to you if you share or keep things to yourself. You can share your album with just friends and family, or upload entries to share with other participants on the private class forum or upload entries to your blog, page gallery or Flickr to share with the world. You decide!
Take back your Christmas.
Above all, this is what it's all about. Don't let some commercial-crazy world tell you that Christmas is all about keeping up and doing this, that and the other thing that you may or may not enjoy. Journal your Christmas gives you a little window of time each day to relax and tune out any outside pressure. Just because you're the responsible grown-up now does not mean you can't love Christmas in the same magical way you did years ago – or an entirely new way that is just right for you. You are in control: take a few minutes each day to remember and you'll discover this season of joy is exactly what you make it.
Journal your Christmas starts tomorrow, the first of December. You can join us at any time! Want to see what participants had to say about Journal your Christmas? The comments on this post really reminded me why this is my favourite class of the year.
---


And because it's the season of giving, I have a $50 gift card to spend on scrapping supplies of your choice from Two Peas in a Bucket. I'm going to give it to one of you! To enter, leave a comment on this post with a favourite Christmas memory. You only have today to enter! I'll announce the winner tomorrow.
And the winner from the weekend giveaway?



Congratulations Jennifer! Pick a friend to join you for Journal your Christmas!
xlovesx
PS: I'm hosting a chat on the message board at Two Peas today. It starts at 4pm UK time or 10am US Central time – adjust from there for your own time zone – and finishes about an hour later. When it starts, you'll find the chat thread here. You're welcome to come by and heckle say hello and chat!

Read more about:
30 November 2010

Next post: A Christmas Manifesto + Free Wallpaper
Previous post: Journal your Christmas 2010 :: Date Tags