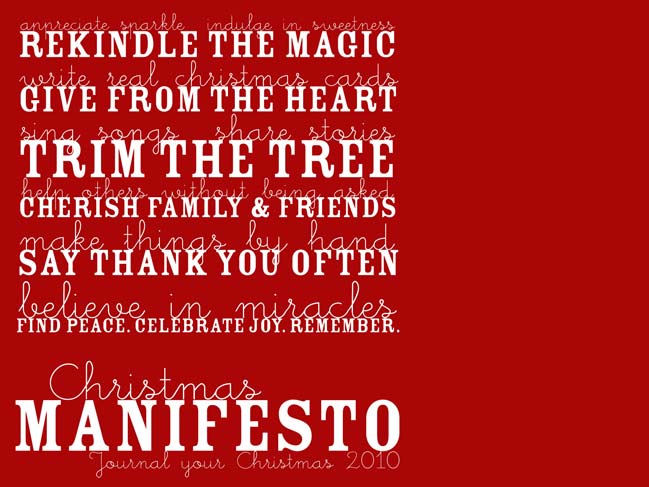 On the first of December, I always make some sort of promise to myself. It's a perfect day for declaring intentions for the Christmas season and it's always been a key to the idea of taking back Christmas for me: a day to be in control and remember the course you want to steer.
This year, I am letting go of the need to go through certain traditions on specific dates, as we won't be home on Christmas day. At first, that idea really shook me, but the more it has sunk in, the more I have remembered the season is what we make it and there is no reason not to feel that special kind of Christmas happiness throughout December or far away. Christmas is more than than a routine. So this year, I've come up with this manifesto to focus my energy on doing good, reflecting and saying thank you.
If you share these wishes for the season, feel free to grab the image above for your blog or save any of these files as wallpaper for your computer desktop or mobile phone. It's available in three colours: red, green and pink.
Red Desktop Wallpaper – 1024×768
Red Desktop Wallpaper – 1600×1200
Red Desktop Wallpaper – 1900×1200
Red Phone Wallpaper – 320×480
Pink Desktop Wallpaper – 1024×768
Pink Desktop Wallpaper – 1600×1200
Pink Desktop Wallpaper – 1900×1200
Pink Phone Wallpaper – 320×480
Green Desktop Wallpaper – 1024×768
Green Desktop Wallpaper – 1600×1200
Green Desktop Wallpaper – 1900×1200
Green Phone Wallpaper – 320×480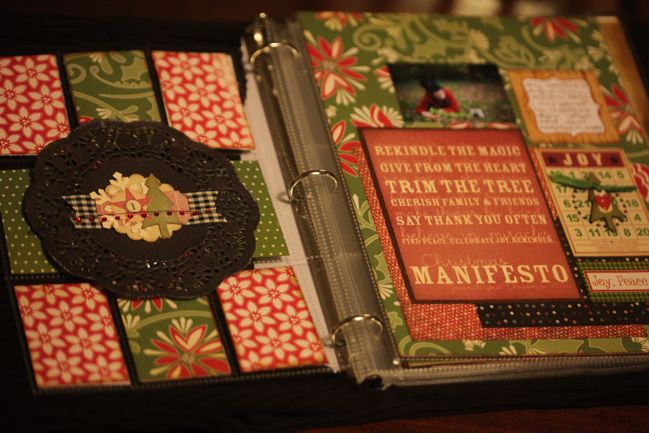 Of course, December for me is also about keeping a Christmas journal and writing about Christmas past, present and future. I included this manifesto this year, printed on cardstock and sprayed with Calico Cream Mister Huey.
Two questions that always come up today regarding Journal your Christmas have easy answers:
Is it too late to sign up? It's never too late to sign up! You can join at absolutely any time and have full, permanent access to all the materials. There's no pressure to finish everything in one month, so we would love for you to join us at any time.
Will you be blogging your journal? Because I include pictures of my journal in the daily prompts, no, I don't blog my full journal here. I'll show you a few bits and pieces now and then, but throughout December I have other projects lined up to show you on the blog, including some tutorials and some special guests. There's a video tutorial tomorrow morning, for example! Many Christmas journal participants blog every day and I love seeing all the albums come to life!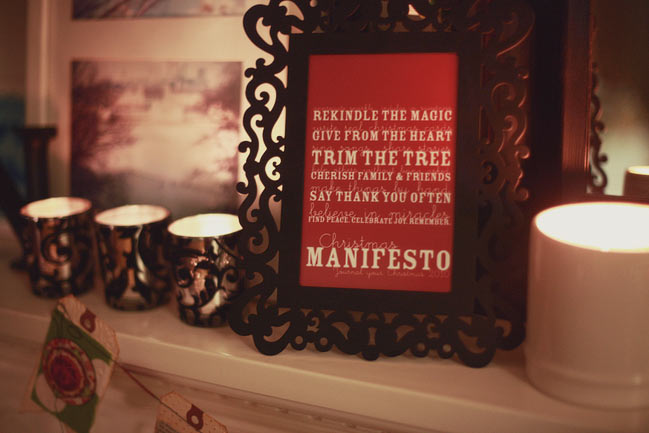 Getting back to the manifesto image – you can also print it on photo paper and display it somewhere you'll see it daily to help keep your focus. I'm all about quiet visual reminders to keep me on track.
Of course I also love a good Christmas story, and oh my goodness did you lovelies fill yesterday's post with beautiful memories. If you need some Christmas spirit, just read through them! I hope they are all stories you tell in your scrapbooks at some point because if they make me emotional and I don't even know you in real life, well then they would be treasured by your friends and family for sure.
But from all of those comments, one randomly chosen reader had to win the $50 gift card to Two Peas in a Bucket, so a drumroll please:



Cath, email me to claim your prize! (I'm sorry I couldn't give $50 to everyone. I would say 'when I win the lottery…', but I never play. That's not going to work then, is it?)
A very merry first of December to you! What are your intentions this holiday season? I'd love to read your take on a Christmas manifesto!
xlovesx

Read more about: free-digital-downloads
01 December 2010

Next post: Christmas Tag Garland
Previous post: 10 Reasons why you should Journal your Christmas