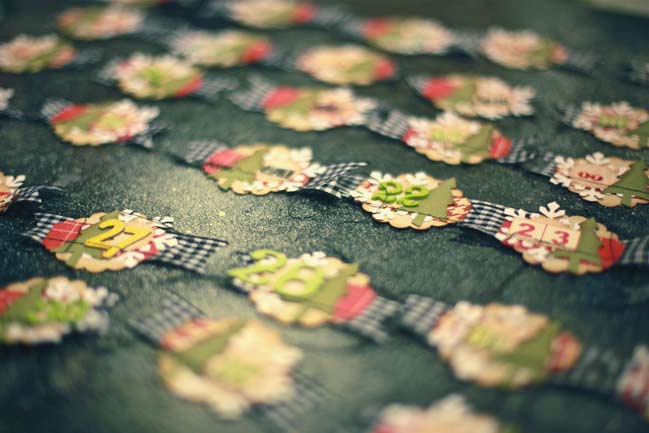 Journal your Christmas is so close – it starts the day after tomorrow! So excited to see all these albums come together and share lots of crafty projects throughout December!
Every year I number my pages in some way, and many years I've made each date tag on the day as a way to start my entry, even if the date tags were all the same. This year I decided to make them all in advance from punches and scraps of paper and ribbon. The numbers are all stickers from a variety of sheets – I very rarely use the numbers on a sticker sheet so that seems like the perfect match. Here's a short video that shows the process.

By the way, if you have a YouTube account, you can subscribe to my videos and I'll send you imaginary cupcakes and generally think you are downright awesome.
Of course there are plenty of ways to make date tags – both simpler and more complicated than these! I wanted something that would work equally well with something simple, like just a photo and a journaling card, or something more ornate with lots of other embellishments. Making the full set of 37 took just over an hour, including all the punching, inking and sewing, so that might help you plan what you would like to include in your Christmas journal.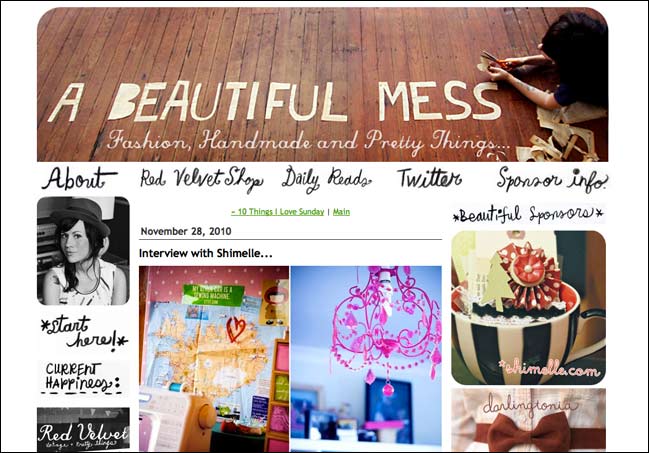 In other news, Elsie interviewed me and therein you can read about all sorts of things from my love of Mary Tyler Moore to learning to talk with a pen in my mouth… oh, and a bit more about the big upcoming journey that will be here before I know it! Thanks Miss Elsiecake!
Also don't miss out on the giveaway post – it ends at midnight tonight!
xlovesx

Read more about:
29 November 2010

Next post: 10 Reasons why you should Journal your Christmas
Previous post: Journal your Christmas 2010 Giveaway