I am so glad that a few years ago I made the decision to switch from printed journaling to handwritten journaling on almost all my pages. It was hard at first — no one instantly likes the way their writing looks and I found the search for the perfect pen to be more frustrating than I imagined, but eventually I got there and embraced it. Now I love that it's so much quicker than fiddling with margins and fonts and printer cartridges plus it makes my pages more handmade. I love seeing scrappers use their own writing on a variety of projects and I think it gives you a bit of an idea about each crafter's personality!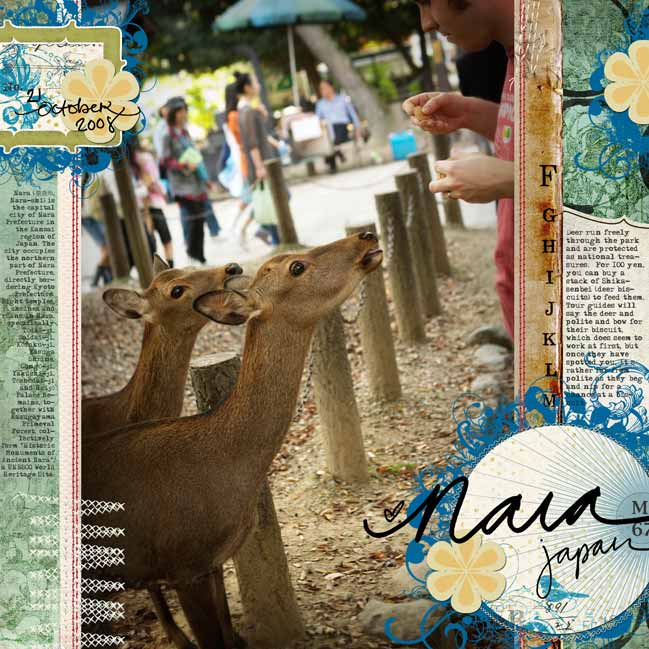 I like to include handwriting on digital pages too so they don't seem overly mechanical. There's a step-by-step tutorial for this page, including the handwriting element which just requires a piece of paper, a pen and your camera, right here.
Your next challenge is to create a scrapbook page or other project with your own handwriting! It can be about anything you would like.
Make something, take a picture and upload it to your blog or a page gallery. Leave a comment on this post with a link to your project to enter.
One randomly selected entry will win a shimelle.com class pass good for a class of your choice – take a class from the past or save it for something new in the future!
If you stress about your handwriting, maybe some tunes will help you chill and find your inner best penmanship? (But seriously – just start writing and it will get easier, I promise.)
xlovesx

Read more about: inspiration-party
17 April 2010

Next post: Scrapbooking inspiration found in black and white
Previous post: Finding scrapbooking inspiration in London