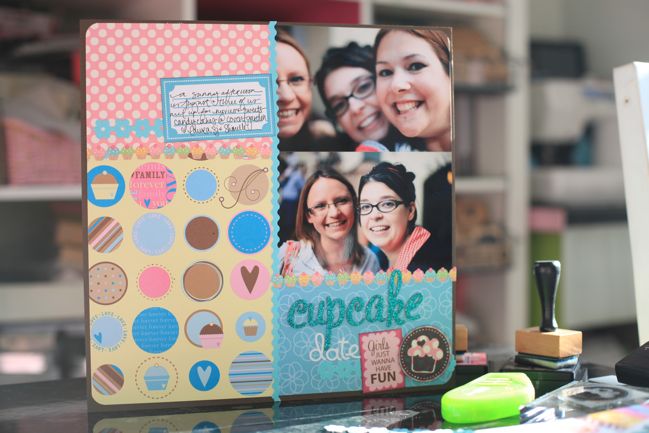 It's 6pm here so it's time to get the party started! Shall we put on a little party music? That's better!
The party schedule is pretty simple: even numbered hours have challenges and themes and the chance to win prizes. Some odd numbered hours have a little post about something I find inspiring — no challenges for those, just something to keep you creative! Those inspiration posts start tomorrow though! Tonight there are challenges at 6, 8 and 10 — so I'm devoting this Friday night to three of my very favourite motifs! Starting with…cupcakes!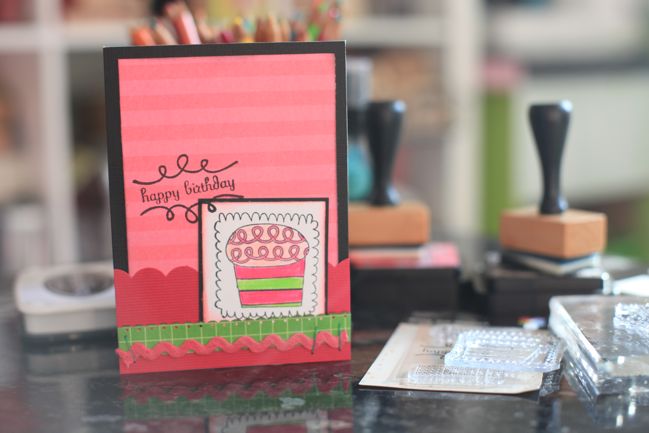 I love to bake cupcakes even though I don't get to make them quite as often lately. Turns out it helps to have a captive audience when you bake something that often has two dozen servings!
Plus I do tend to like going overboard. Like how we had more than three cupcakes per guest at our wedding. That was just a perfect amount in my mind! My friend Jackie makes amazing cakes (and teaches cake workshops here) and she made every single cupcake and even made them with our favourite recipes to make them extra perfect. Perhaps I shall tell you more cupcake stories over the weekend!
So your very first challenge is to create something – anything – cupcake related! Make a card, a layout, go bake a dozen cute cakes! Then take a picture, post it online in a gallery or on your blog and leave a comment here with a link.
One project will be randomly chosen to win a prize package filled with cupcake themed scrapbook supplies.
You can enter until 6am UK time on Monday 19th April.
And if you're a shimelle.com member (you've taken a class!) then hop over to the forum for a place to chat!
xlovesx

Read more about: inspiration-party
16 April 2010

Next post: Scrapbooking with woodgrain
Previous post: Stamped bunting -- a giveaway at Banana Frog