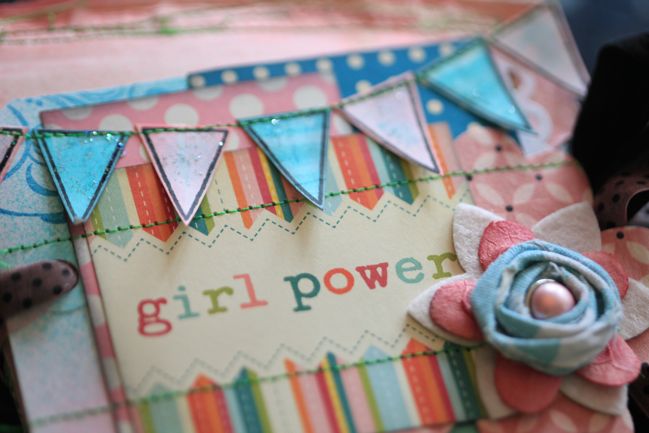 If I were to do this post as a character in Zoolander, I would have to say things like 'Bunting: it's so hot right now!' because it really is the trend of the moment in scrapbooking terms. Paper Chains is a bunting stamp set that I designed for Banana Frog last year and I still love the look of all the little pennants. The set has solid and outline stamps for triangles, circles, rectangles and hearts and you can stamp as many as you want to get just the right length and angle. There's also a teeny alphabet that fits inside! You can see the stamps in action in this video that shows this minibook cover's creation:
This project also uses Tattered Angels Glimmer Mists and a free printable kit by Wilna. I'll show you the inside of this book as part of this weekend's upcoming scrapbook party!
And if you hurry over to the Banana Frog Blog, you can comment there for a chance to win a free set of Paper Chains stamps! So click here to enter that giveaway!
xlovesx

Read more about: digital-scrapbooking-and-hybrid-scrapbooking
14 April 2010

Next post: It's Party Time! And there are cupcakes!
Previous post: Ooooh...it's almost Scrapbook Party Time!