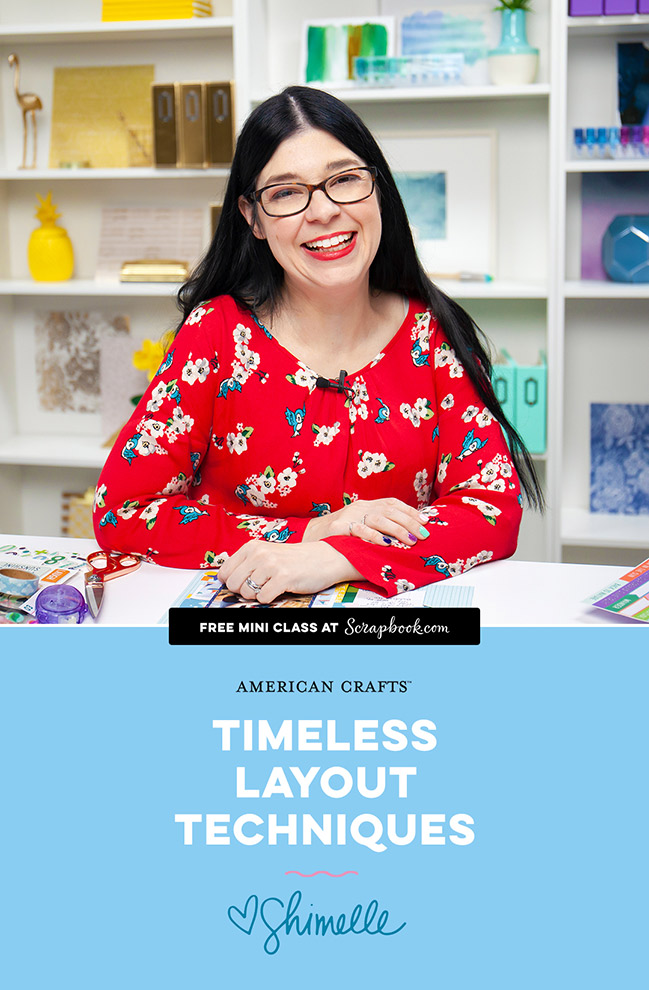 I'm excited to share a new free mini class, Timeless Layout Techniques. I filmed this in the Scrapbook.com studio in January and it's available now, with three videos taking you through some core page design principles that always lead to pleasing pages. The examples use my Never Grow Up and Field Trip collections, but the ideas presented are not specific to those collections and are techniques I use with all styles of paper designs.

This video is a teaser, and you can access three full videos by viewing the class at scrapbook.com. Class is free!
My goal when I teach is never for you to just copy my project. I always want you to walk away feeling confident that you can take the ideas and make something completely your own! You can use these tips with stash you've had in your cupboard for fifteen years or you can use the latest and greatest scrapbooking products to be released. (Have a need to see what's new? I have a handy, dandy affiliate link for that! Scrapbook.com always has a section of brand new products! But seriously: use what you have and you love. I love a good shopping day too, but it really, really brings me joy to use what I have and love and to see you breathe new life into the papers you bought with the best of intentions but let them sit for a while.)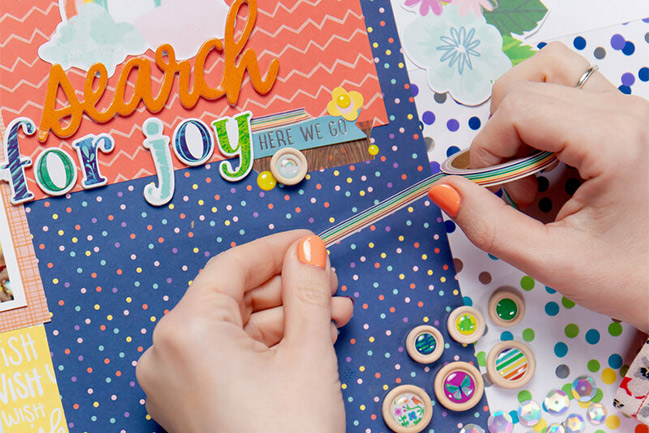 In each of the three videos, I focus on one composition technique that can become a go to for building pages with any product you like and putting things in places that will get you started and created pages that are pleasing to the eye, and don't take hours to make either.
If you create pages inspired by Timeless Layout Techniques, please share! I'd love to see what you're making in the gallery at scrapbook.com or by tagging me @shimelle if you share your pages on Instagram.

Read more about: american-crafts scrapbooking-videos
23 April 2020

Next post: A quick Never Grow Up page with scraps
Previous post: Makers Gonna Make - A Scrapbook Page with a Paige Evans Cut File