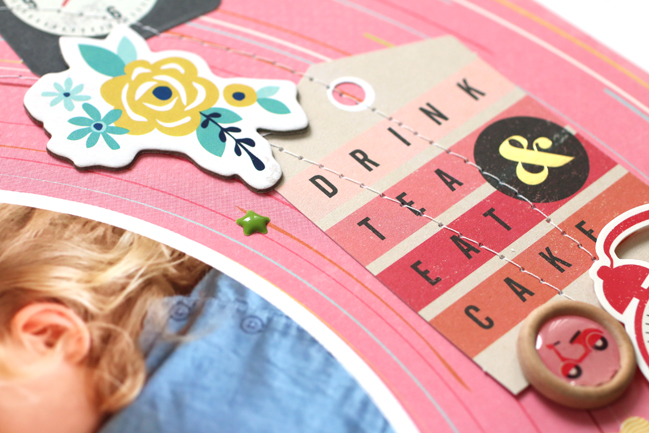 With just a week until the doors open upon Creativation, the CHA trade show for 2017, it feels like a perfect time to think about using (or at least earmarking) all the supplies we've gathered over the years. Every day for the next week, I'll share ideas for scrapbooking with my previous collections with American Crafts. Today we head all the way back to that original collection, which was just called 'Shimelle'. Trivia: I had hoped it would be called Pretty Paper, but for marketing reasons, it was name only. In my head, this is still my Pretty Paper collection! First up, here's a beautiful project from contributing designer Meghann Andrew, mixing that original collection with paper from Starshine.
When creating a layout, I typically try to match the style of the layout with the mood in my photo. When I came across a photo of my daughter asleep on the floor after playing with her toys, I wanted to create a playful layout, almost as though toys were scattered around my photo.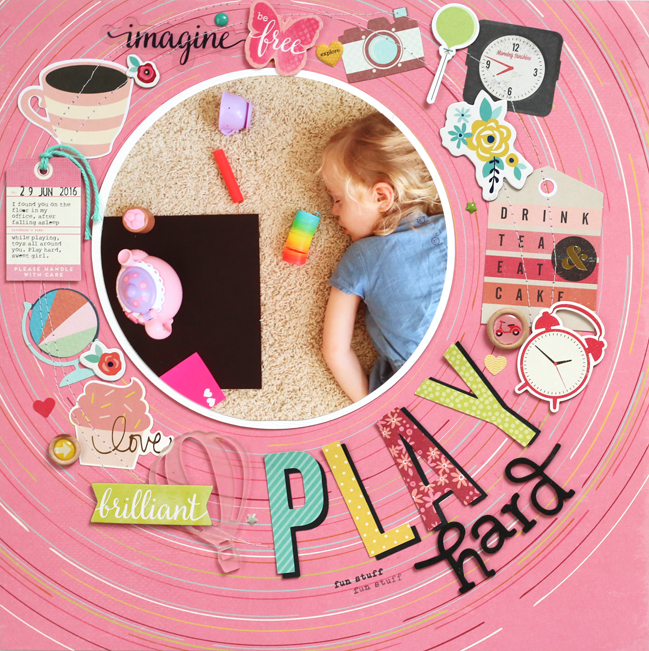 As soon as I saw the Phoenix paper from the Starshine collection, I knew that it would create the perfect background for this fun, colorful page. It also helped me to dictate the design of my layout, using a circular photo to match the colorful, circular lines on the paper, and arranging my embellishments in a circular frame around the photo.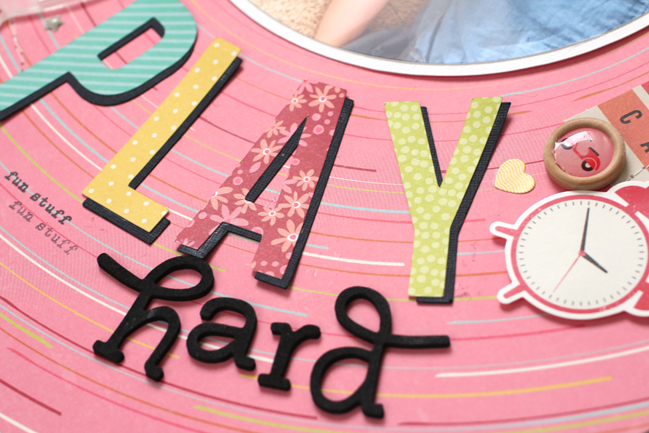 I typically use several different patterned papers on my layouts, but I didn't want to compete with the lovely background paper. So, I decided to die-cut part of my title from Starshine patterns. This added more color and different patterns to the page. Since I also kept the title on the radial axis, it became a starting point for my embellishment cloud around the photo.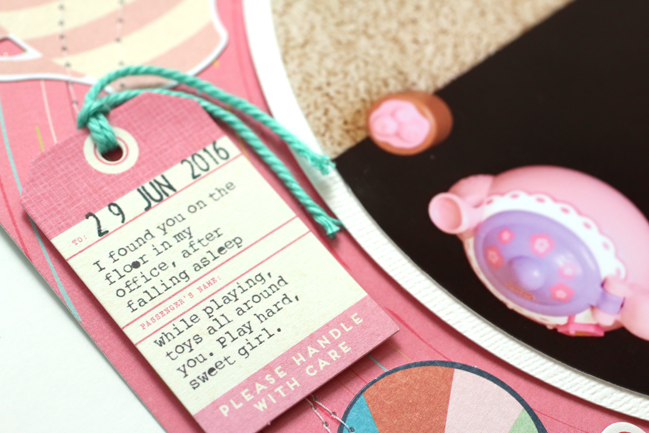 Mixing and matching several of the Shimelle collections from American Crafts was easy, and gave me so many different options to add embellishment. I'd love for you to take a look at how this layout came together, and how I mixed and matched several collections. It certainly was a fun layout to create!
Hands up if you have any of this original collection sitting in your stash to this day! If you have pages in your gallery or on your own blog that you've created with this collection, please share in the comments – the more the merrier!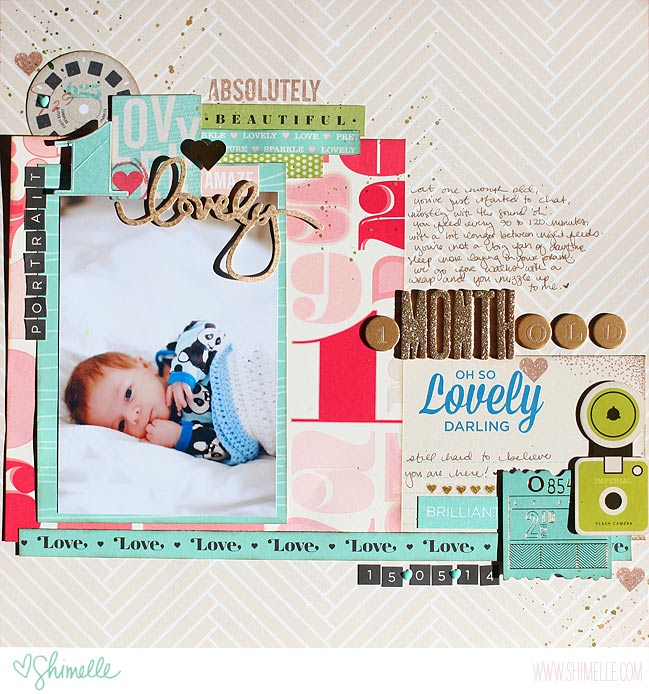 Each of these is clickable for additional layouts and videos from the archive here, with those projects I made in the early days of this collection with American Crafts. And what came after this collection that was called Pretty Paper but was not called Pretty Paper? That would be something we'll review tomorrow!

Read more about: american-crafts scrapbooking-videos
13 January 2017

Next post: Counting Down to CHA 2017: And then came True Stories
Previous post: Little by Little: My New Collection with American Crafts