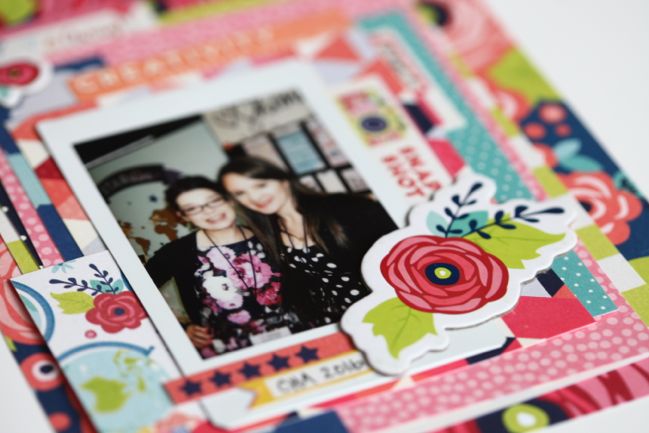 UPDATE: this sale has now ended. All three class are available at any time, however, at the full price. You can find a link to each sign up page in the text below. If you have any questions, please send me a message so I can help! Thank you for all your support. -S.
Thank you so much for the warm welcome back to more regular posting. I'm so happy to have heard things like 'I haven't scrapped in a year but I made a page today and now I'm hooked again'. Seriously, that Made My Day. What you've seen so far this week is the sort of thing you'll see every week here now, with a new challenge every Monday, Glitter Girl always posting a video on a Wednesday, then an assortment of scrapbooking topics on the other days of the week. I hope that balance of a little bit of schedule, a little bit of spontaneity works as well for you as a reader as it does for me at my crafting desk!
Now there's another post with new pages coming up a little later today, and you still have this weekend to participate in the Scrapbook a Selfie challenge, but I have one little extra for you: a sale! This weekend only you can grab some online scrapbooking workshops at a discount.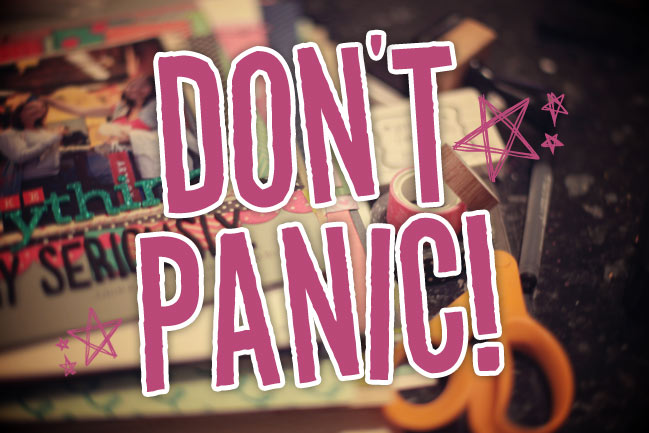 First, there's The Hitchhiker's Guide to Scrapbooking. This is a class I taught at Two Peas and I haven't had it available to purchase here until today. The Two Peas price was $25 and that's what it will be here normally, but this weekend you can sign up for $18. The course includes 5 videos, each with a corresponding PDF, with a total of forty-two scrapbook pages found only in that workshop. You can read more about the class in this original post but remember to come back to this post to sign up! While this class will feature supplies that are no longer on the shelf in most shops, it is not a class that relies on you using the exact same products and is designed for you to adapt all the ideas to the stash you already have to hand.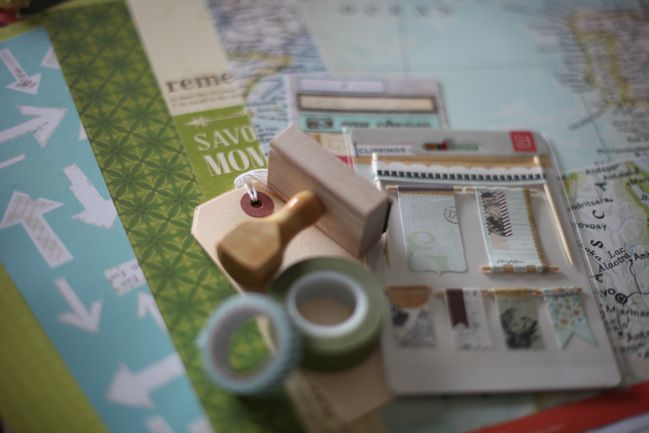 Next up is Scrapbook Remix. Originally taught in 2012, this is a workshop all about mixing product from a variety of manufacturers and collections, with tips on what to look for to find things that will work together. Includes a series of eight videos and twenty PDFs (plus a few little extras), and is normally $25. This weekend, you can sign up for $18. The original post about Remix includes the breakdown of class materials, but make sure you come back to this page to sign up with the discounted price.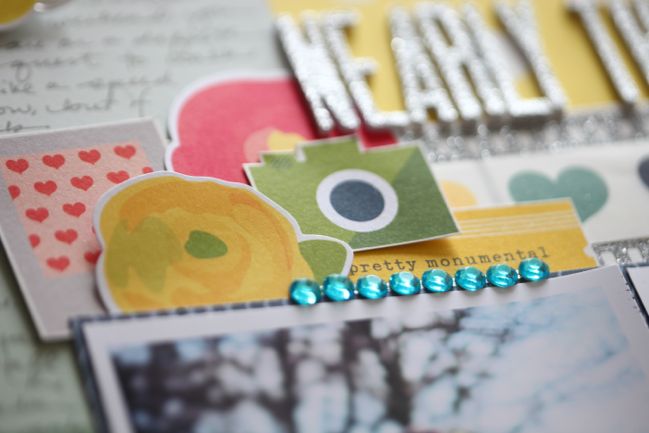 Then there's Ready Set Scrapbook. This course came out in the middle of last year and it's already really affordable – it's only $8 full price for three videos. This weekend it's just $5! Ready Set Scrapbook uses the True Stories collection in the examples. You can totally follow the steps with any products and papers you like, but if you have True Stories papers just waiting for you to get cutting and pasting, then watch these videos and have an easy time making pages! You can read the full class details here, then come back to this page to get the sale price.
HOW IT WORKS
All of these classes are in an archived format. When you sign up, you'll receive a payment receipt through Paypal (you can pay by credit/debit card or from your Paypal account) then your registration will be processed by an actual person (me!) and you'll receive a second email that welcomes you to class. If you've never taken a class at shimelle.com, you'll receive one more email with your login details for the class side of the website. Once you have the email from me, you can sign in and access all the materials and work through them at your own pace. If you want to chat about anything or ask any questions, I'm just at the end of an email – send me a note or a tweet and I'll help in any way I can! I aim to make sure you have class access within twenty-four hours of your purchase. If you can't see an email in that time, let me know so I can get that sorted for you.
Thanks so much for the warm welcome back and I hope your weekend is filled with new happy memories!

Read more about: classes
05 February 2016

Next post: Scrapbooking with a Woodgrain Embossing Folder
Previous post: A Scrapbooking Colour Story of Blues, Greens, and Rose