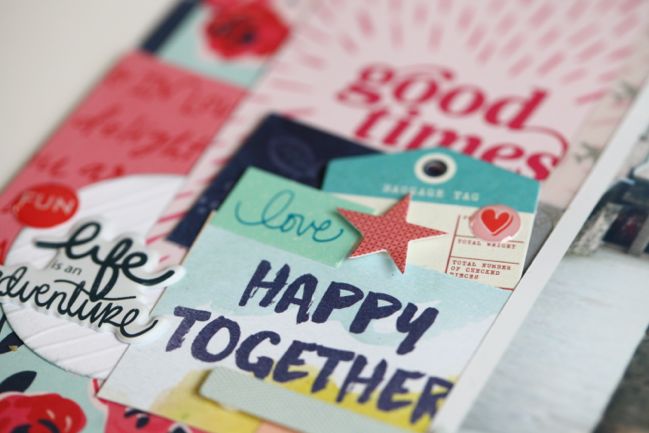 You may have noticed my sparkly friend seems to be on a bit of quest to use older supplies she loves rather than letting them collect dust. I've decided I need to follow her lead with something I am often guilty of ignoring: tools! This week I have used my manual die cutter every single day! There has got to be a merit badge for that. We need more merit badges in scrapbooking, I tell you. Anyway, with the die cutter, I could ease back into fancy tools without needing to dust off every single item I have neglected for a while, so I started with simple shapes and embossing folders. That woodgrain embossing folder! I had so many plans for this folder and then my mind filled up like a fog (a happy fog!) and I've probably only used it half a dozen times. For shame! The good news is asked for help and contributing designer Meghann Andrew came to my rescue. Her page inspired mine, and I hope between the two of us, we might encourage you to dust off an embossing folder or two in your own collection.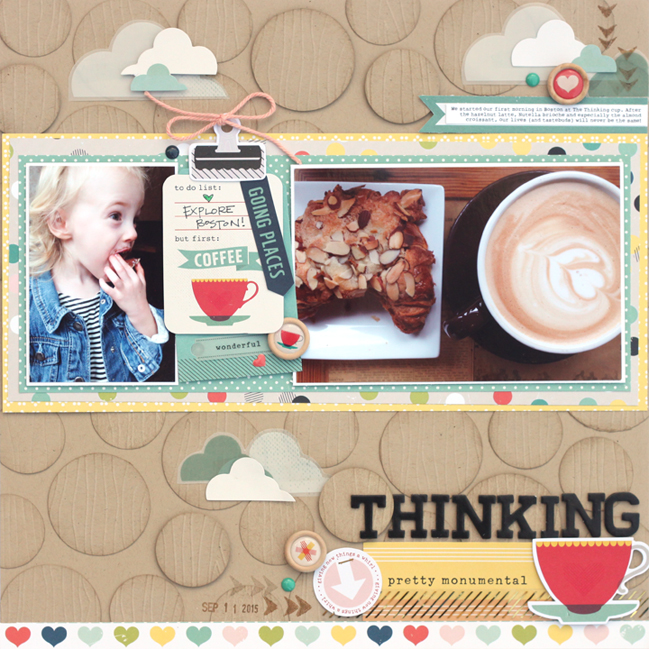 I don't know about you, but I own dozens of 4×6 embossing folders, and I rarely pull them out to create something other than the background on a handmade card. Using Shimelle's woodgrain embossing folder, I've come up with an easy way to put those embossing folders to use on my pages, by creating a textured tone-on-tone background for this fun layout about a recent favorite breakfast.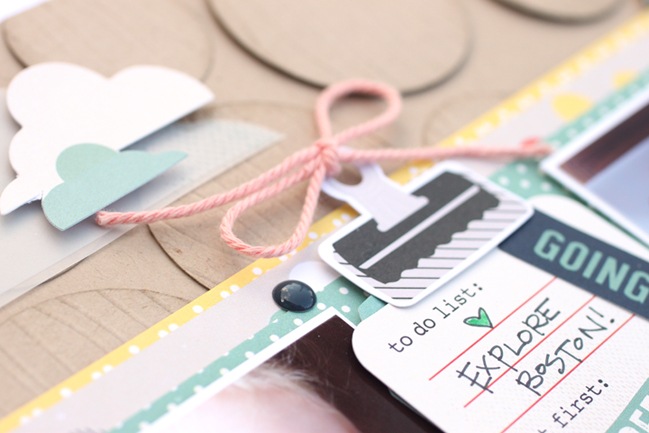 To show you how easy it is to put your embossing folders to use and make this background, I've created a video, in which I also finish off the page with embellishments from the True Stories collection.
Thanks for watching! Now I challenged Shimelle to take an idea from my page and put it to work on her own. She had three rules: she had to use the woodgrain embossing folder, she had to include a photo of herself, and she had to do something that she could link to the design of my page!
-Meghann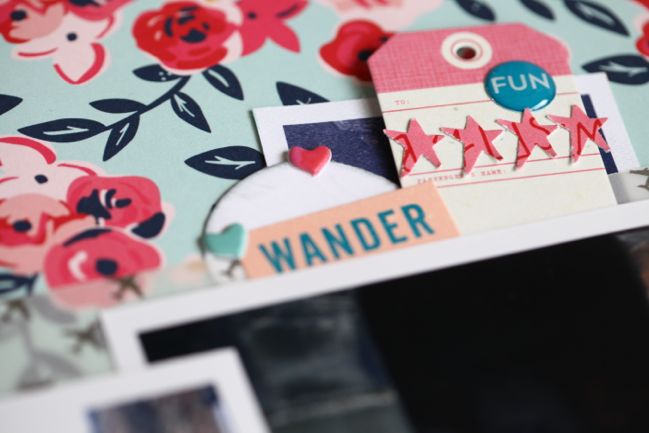 Challenge set. I could do this, right? Found some photos that included me that I needed to scrap (from a weekend in Edinburgh, our last travel as just two before Wonder Boy's arrival) and dusted off my embossing folder. But I wasn't ready to go tone-on-tone. I love colour and right now, colour is making me want to scrapbook every day. So whatever I was going to do, it needed to be colourful!
Then I decided to emboss white cardstock. Because that's colourful. Sure.
But there was method to my madness! I want to take the inspiration from Meghann's page in the shape – circles!
I embossed the white cardstock then die cut it into circles to include in some embellishment clusters. There's a heap of colour happening here – that floral paper is from Jen Hadfield's new Pebbles collection, and there are cut-aparts from Dear Lizzy and Amy Tangerine too, plus some Starshine tags. Cute puffy stickers by Lora Bailora. So much colour, so much love. But when I stared at all that on my desk, I didn't want more colour – I wanted more texture. Perfect! The woodgrain embossed circles are a really small detail but it made it one of those pages that people touch when they turn the page in my album. I love that! Plus it's a gateway drug technique: now that I've used a little embossed texture, I want to use more! (In fact I have done a few cards that are due to be delivered to recipients this weekend, so I'll share those next week I think!) Mission accomplished; challenge met. Thanks Megan!
(One note about visiting Edinburgh when very pregnant: the hills are tall, the hills are steep. We walk a lot here and live at the top of a hill, but this is a whole other class of hill. Walking up to the castle, I was literally passed by an octogenarian with a cane. I was slow-slow-slow. But it was awesome. Of course it was awesome: there are pandas. And if you're ever there are Christmas, the high tea at the Caledonian is basically twice as cool and a third the price of any London Christmas high tea. But don't tell London that I just said Edinburgh was better or anything. Even if there are pandas involved. Just wear comfortable shoes, for all that is good in this world. That's all.)

Read more about: american-crafts
05 February 2016

Next post: We are all made of stardust - scrapbooking with Starshine!
Previous post: This weekend only: scrapbooking workshop sale!