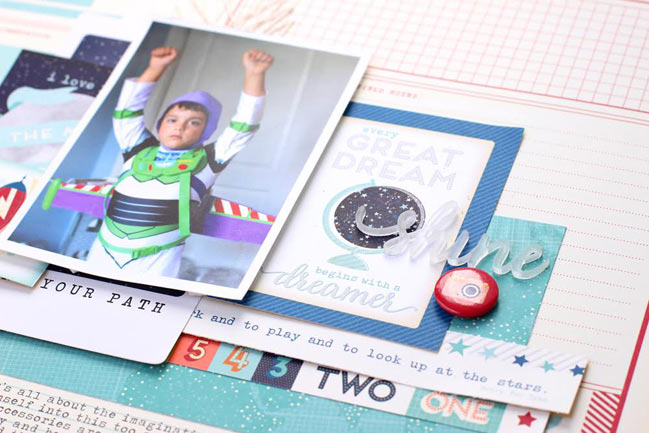 Happy Saturday! With Starshine arriving in stores, now seems the perfect time to round up a few examples to get your design wheels turning. Starshine started appearing on the American Crafts blog too, so we have the AC Design Team on the starry case!
Nancy Damiano (above) is taking Starshine to infinity and beyond. Her pages are always brilliant but she has a special passion for Disney. See the full page on the American Crafts blog.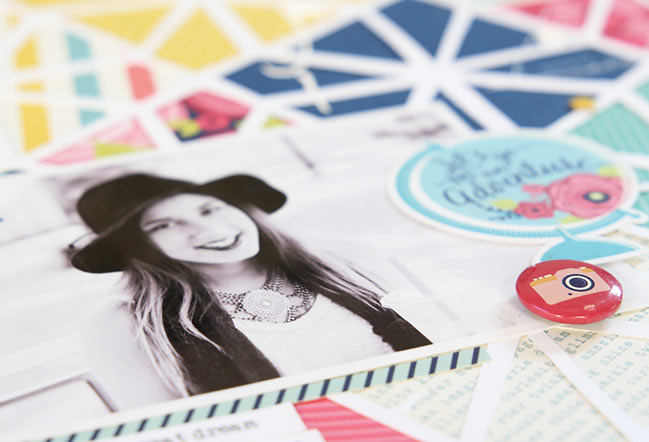 Gina Lideros put Starshine to use with a beautiful full page design cut on the Silhouette. When I see one of those gorgeous full page designs I start to think I should upgrade to the larger size cutter… even though I don't use my smaller one as much as I should! Anyway: Gina makes me want the bigger Silhouette every time. See the full page over at AC.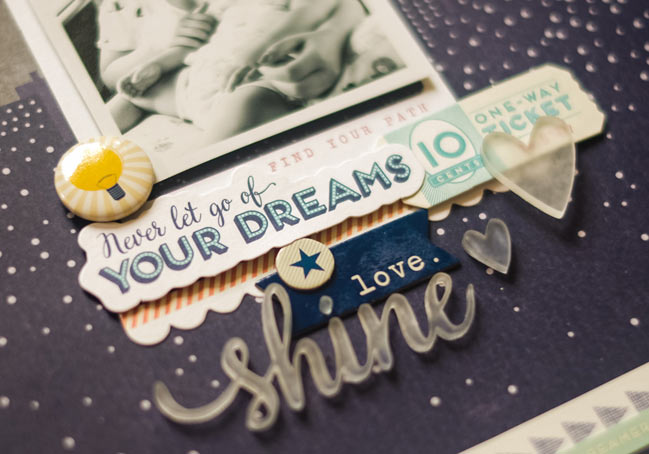 Evelyn Yusuf makes that big moon cityscape way easier to use than you might first think. Don't be scared by it. Just embrace it with one photo you love and it will even work beautifully with a smaller size print. See the finished page here.
I'd love to see what you're making with the Starshine collection, of course! And I'd love to share it too. If you post your pictures on Instagram, use the hashtag #ACstarshine, and you can always hashtag anything from my product lines or inspired by this blog or the classes with simply #shimelle. I hope to share more beautiful projects with you soon!
Have a beautiful weekend, and if you need a creative nudge, don't forget about the current weekly challenge.

Read more about: american-crafts
05 February 2016

Next post: Weekly Challenge :: Scrapbook with Hearts
Previous post: Scrapbooking with a Woodgrain Embossing Folder