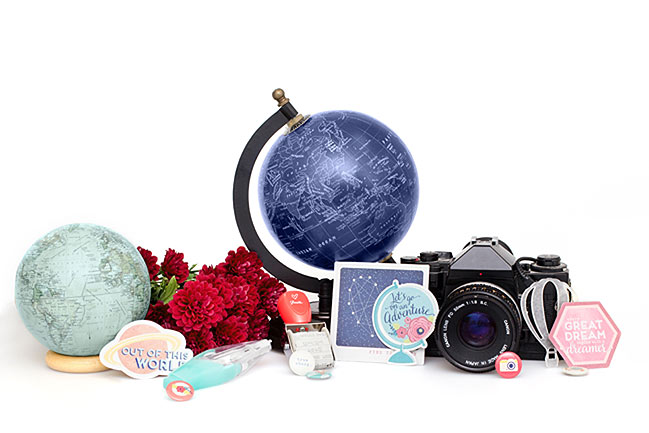 It's just a few hours now until I pack my last few things into my bag and head to the airport, bound for CHA – the annual Craft and Hobby Association trade show in California. CHA is a convention floor filled with the newest releases across a variety of crafts, ready for store owners to order for the year ahead. I'm very excited to be there to debut my fourth scrapbooking collection with American Crafts, Starshine.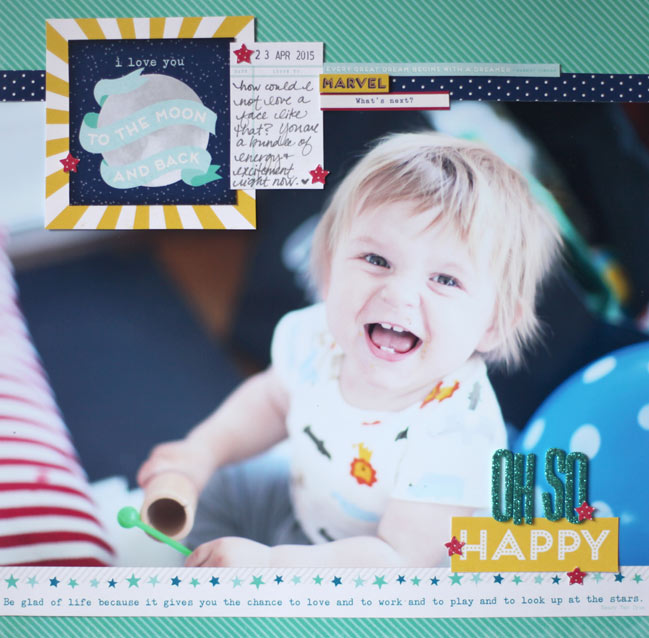 Inspired by starry nights and big dreams, Starshine brings together many shades of blue with pink, green, yellow, and red – something for any fanciful adventure you might encounter. My hope is that you'll find things here for scrapping boys and girls, recent and retro, and that there might also be one or two things that suit your aspirations for the year ahead while we're in this mindset of new beginnings – because Starshine will be on its way to stores straight away.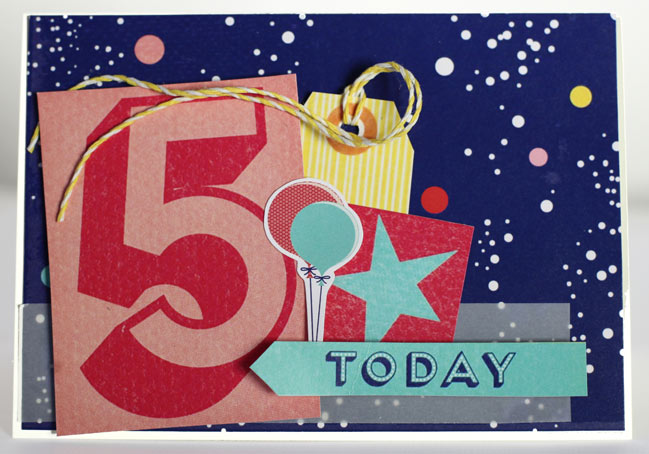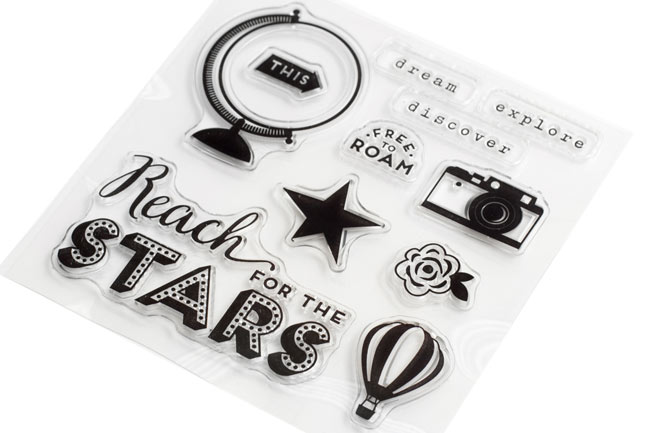 For Starshine, we've filled globes with a variety of different images, and with the clear stamp set, you can fill a globe with just what you fancy. Plenty of word stamps that you can use on journaling cards, on your calendar, or to add a little detail to embellishment clusters, plus a big sentiment and the empty globe to fill with stars, cameras, flowers, or hot air balloons.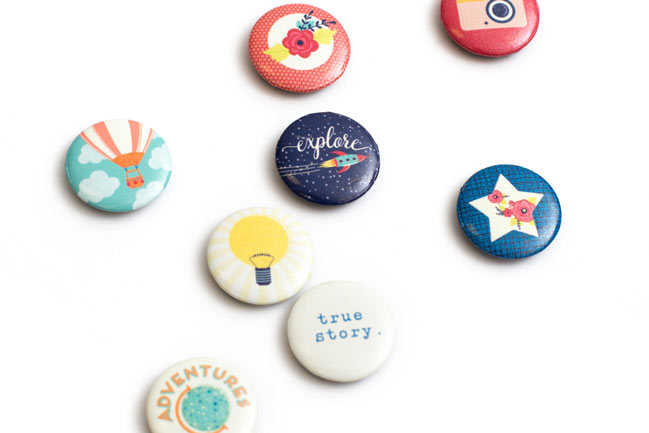 These flair badges are tiny in size, and balance beautifully with a label or two.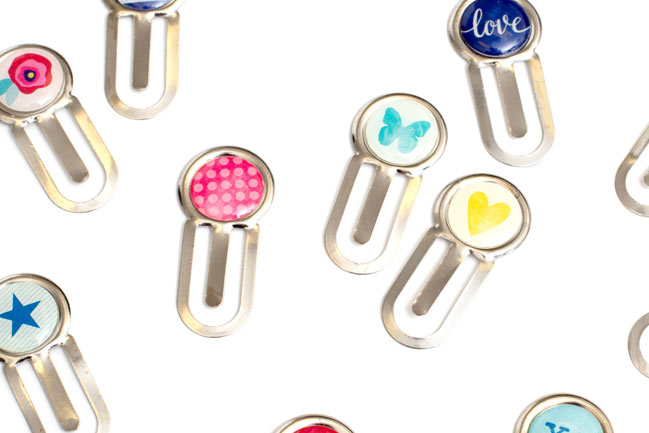 In the last two collections, we topped wooden buttons with epoxy designs. This time we've moved over to paperclips, and they are flat enough to use in the embellishment of a layout but also strong enough to actually hold some paper and keep your desk beautiful.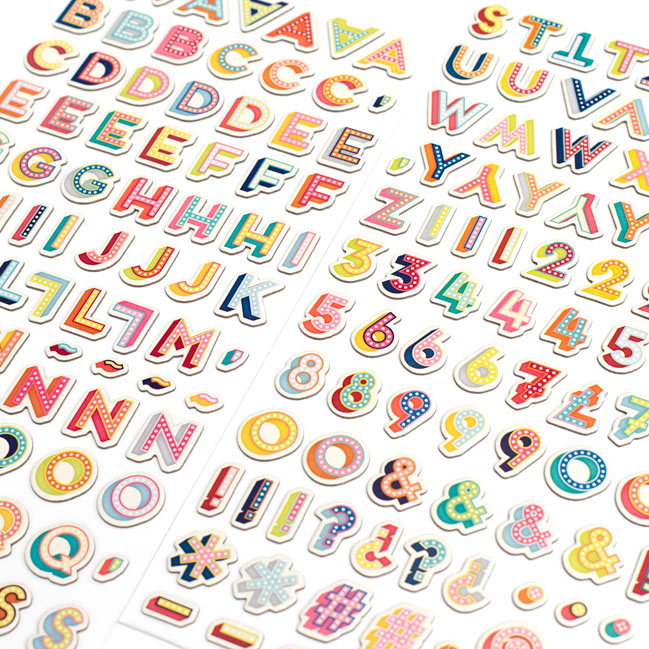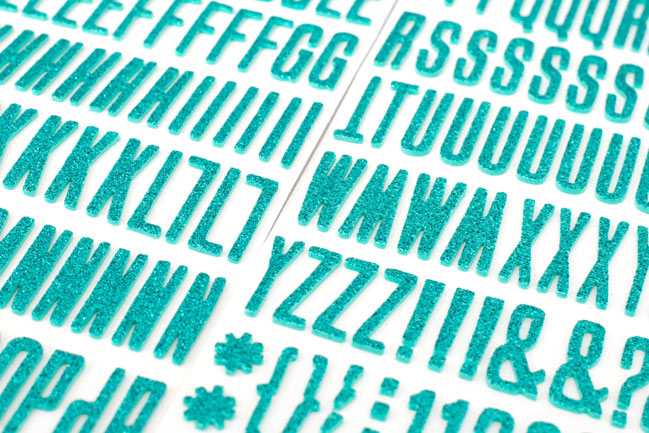 There are two sets of Thickers: a multicoloured Marquee style, and my favourite Fitzgerald font now in turquoise glitter.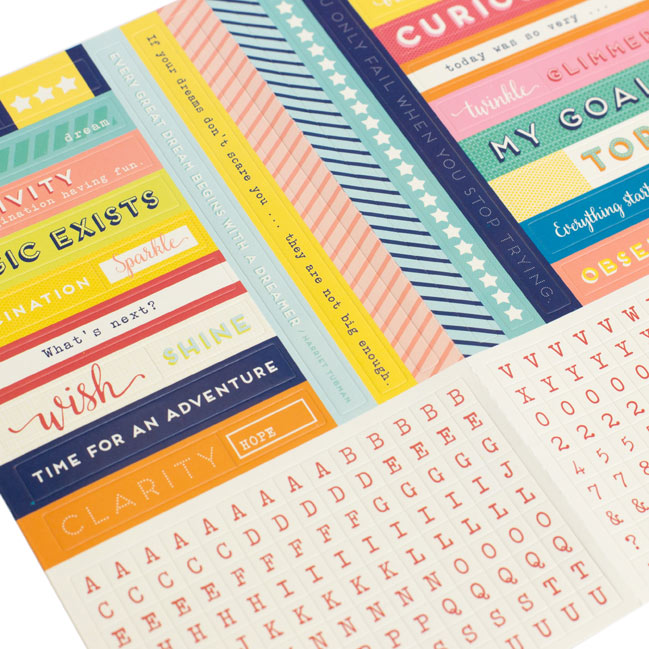 The small sticker sheet includes phrases, a teensy tiny alphabet, and a few strips of stars for your pages' finishing touch.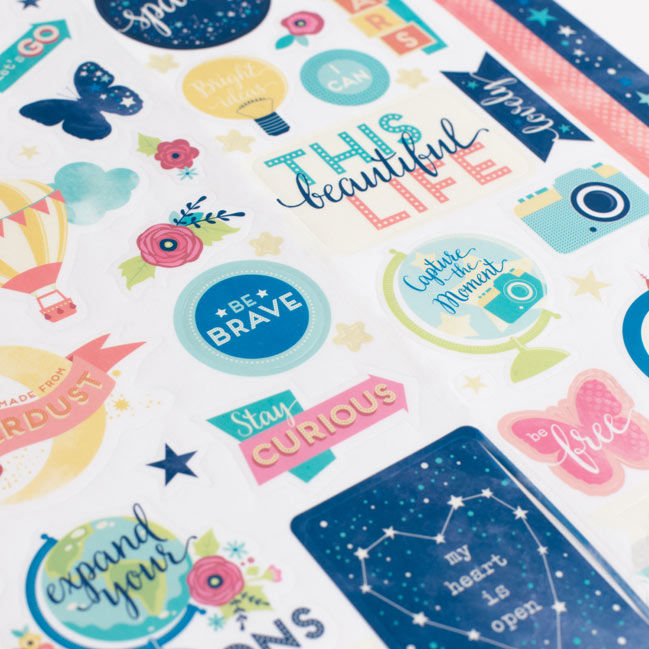 The large sticker sheet has larger sentiments, icons, and border strips.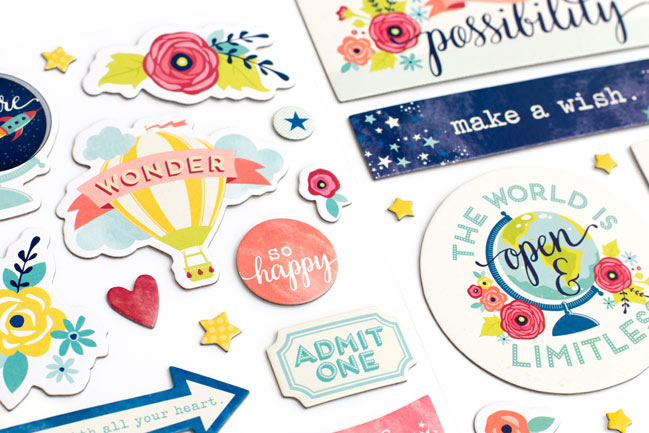 And the chipboard sticker set has so many stickers in this not-too-thick chipboard that makes it a perfect balance for adding some dimension without creating some towering stack that will never fit in a page protector. Includes a floral boot for all your adventures, of course.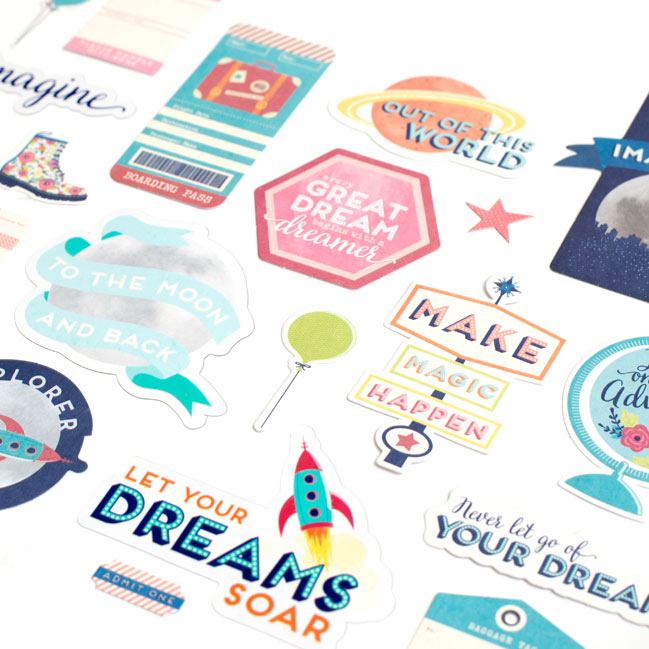 The ephemera set is a mix of designs on white cardstock and printed on clear acetate, for lovely layering options.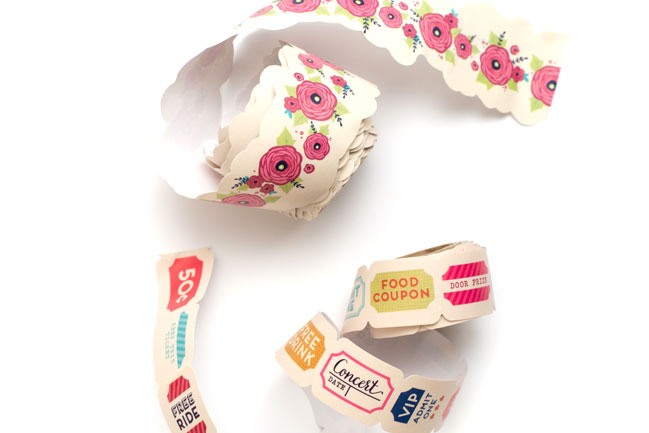 Oh this. This might be my favourite. It's washi tape, but it's die cut into shapes more like a border sticker. These two designs come in one box so you don't have to pick.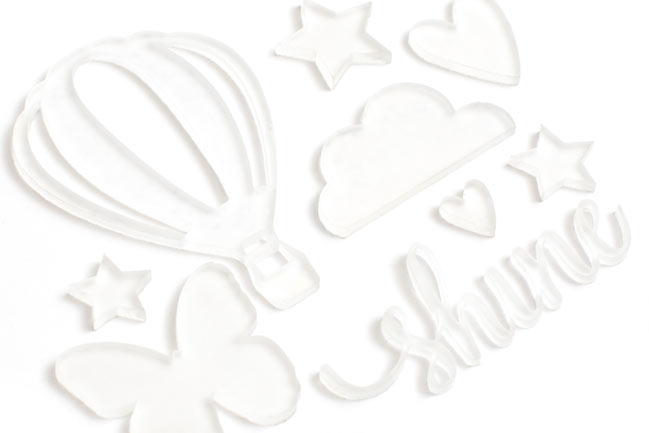 These are something new for us too – acrylic shapes with lofty motifs for all your dream documenting.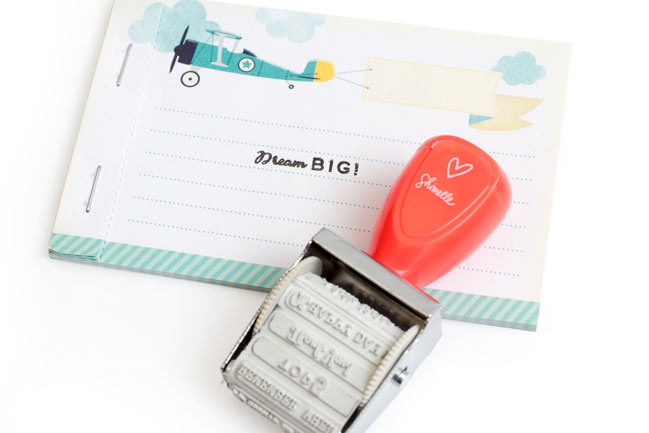 You can never have too many roller stamps, right? This one has a variety of phrases and comes with a notepad for journaling or notes.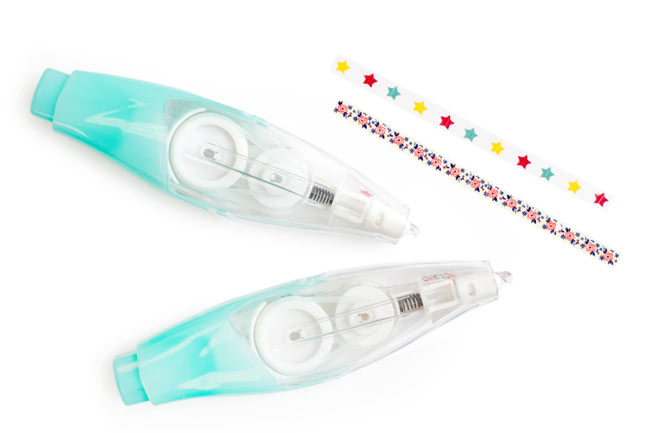 These little gadgets are rub-on pens. I used so many of these when we travelled to Japan years ago, and I'm happy to see them hit the scrapbooking world. Just roll on the design like an adhesive roller, but it's a picture instead of glue.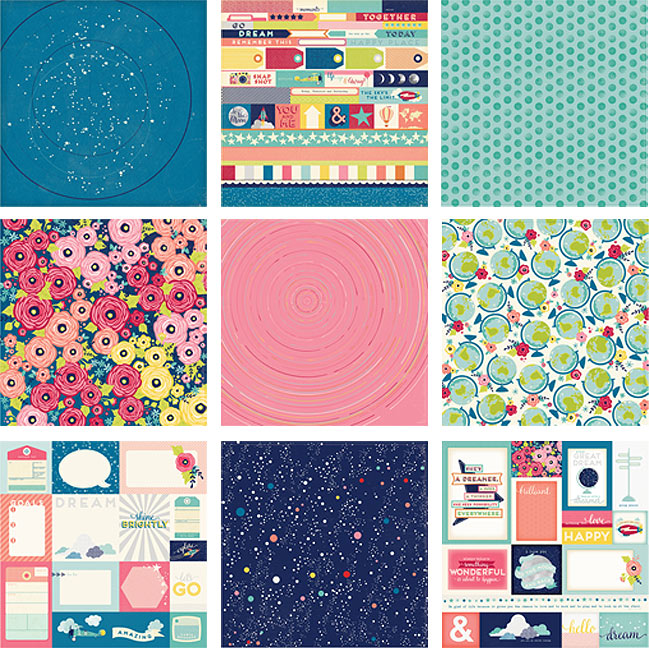 And of course, there is paper! This is just a sample of the full paper range, and the papers are available by the double-sided sheet or single sided in 12×12 and 6×6 paper pads.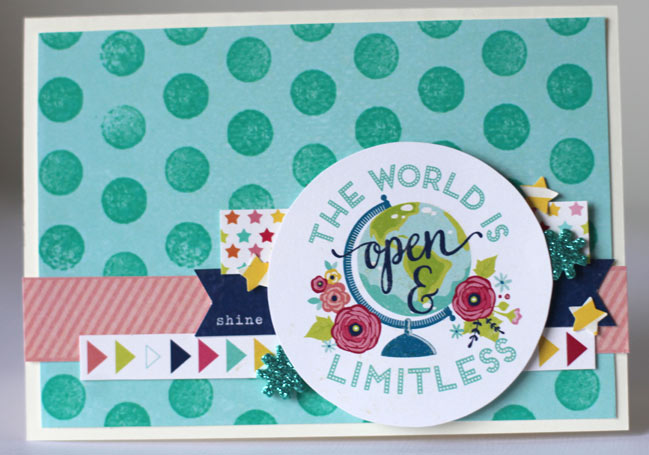 I'll be sharing more projects and videos with Starshine soon, including coverage from the show floor at CHA. The best place to catch what I'm seeing at CHA is on Instagram, but I'll post the most important bits here too whenever I have time.
American Crafts are blogging about Starshine today as well, and they have a Starshine prize pack to send to one of you! Leave a comment on this post to enter, and let us know which piece of Starshine you'd most like on your desk! Entries close this Sunday, the 10th of January, at 11:59pm GMT (UK time). One entry per person and you can live absolutely anywhere. (Now if only someone on the ISS would enter!)
Thanks so much for taking a look at Starshine!

Read more about: american-crafts
05 January 2016

Next post: Weekly Challenge: Scrapbook a Selfie
Previous post: Scrapbooking in 2016