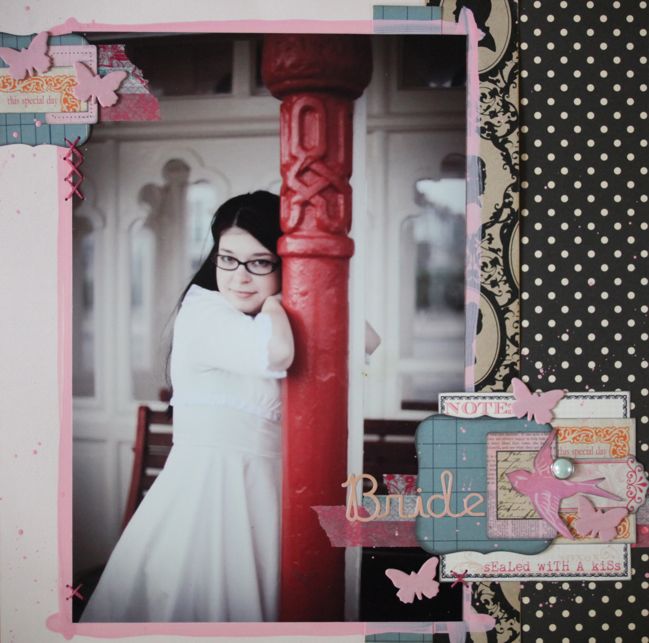 The big events in life are such an extreme subject for scrapbookers: either the fabulous memories and fancier-than-usual photos inspire us to work on some of our favourite pages, or the landmark nature of the event fills us with fear of ever starting anything, worried we might ruin something by doing a less than stellar job with those special photos. On the one hand, I've been remarkably casual about working on my wedding pages, and prefer to just do some now and then in my regular rotation rather than setting a deadline for a 'complete' album. But then again…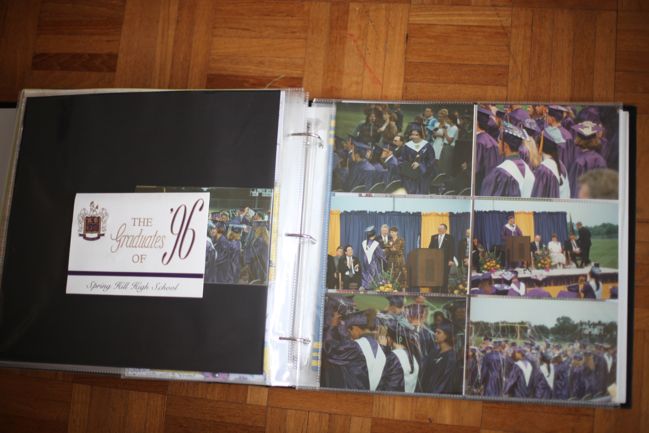 …this is what my high school graduation looks like in my album. So it's not like I have some secret bit of fabulous advice on this subject really! It looks pretty much like I'm running 50/50, and I'm not sure how it all plays out with the other milestone moments in life.

I didn't think of this event as a milestone straight away – after all, it's a milestone for someone else, not any achievement of my own or someone I know personally! But after I posted it, several people got in touch and said they had been afraid to scrapbook their photos of the jubilee celebrations last summer, and that started to make sense. Although it wasn't my own achievement, it's something I won't live to see again, unless medicine advances so significantly that both Prince Charles and I live a great number of years more than anyone would truly expect. I'm thinking that's pretty unlikely. In which case, it does make sense why those photos could be nerve-wracking to scrapbook! But at least the photos are digital so it's possible to have a do-over. That would have been a lot more complicated at the silver jubilee in 1977!
And now to guest artist Natasha Key, who advises to not treat the milestone moments special – just set yourself a quick deadline and dive right in!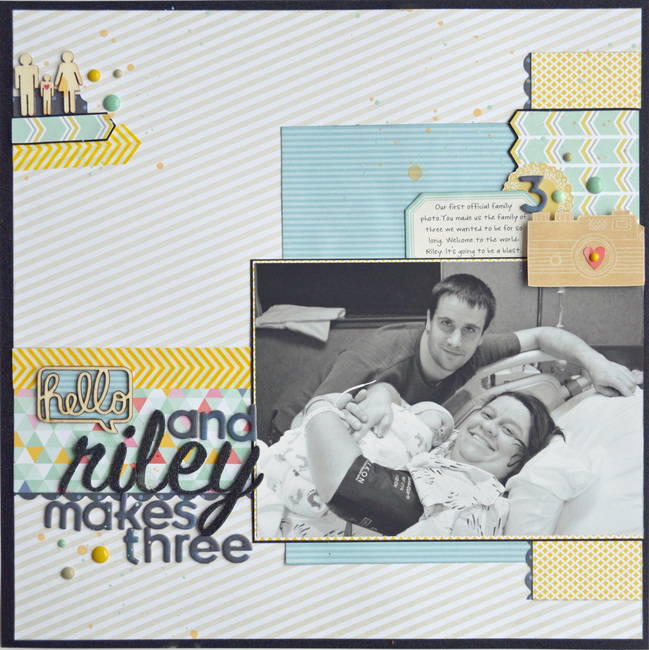 There are a few tricks that I use when scrapping on a deadline. First, sketches can be a lifesaver. It helps to give direction and limit the number of choices that you have to make. This page was based on a sketch from an online class by Kelly Purkey. Second, I like to work with a visual triangle, and repeat products with that triangle. Not having to think of each embellishment cluster from scratch really helps speed up my process. Lastly, I type my journaling. I could hand write it but I will redo it fifteen times and still not be happy. Typing it out allows me to say what I want to say and get it on the page quickly.

About the Artist
Natasha lives in Arkansas with her husband, Jason, and their son, Riley. Having a niece, Becca, that is a frequent visitor allows her to play with all ranges of pretty papers. You can find her at her blog.
Your twenty-fourth challenge is to scrapbook a milestone! Entries close at the end of next Sunday, the 12th of May. Please check back on the 14th of May to see if you have won a prize.




Read more about: inspiration-party
04 May 2013

Next post: Five Ways to use Sequins on Your Layouts by Daphne Wünn-Rihm
Previous post: Get more from your scrapbooking investment