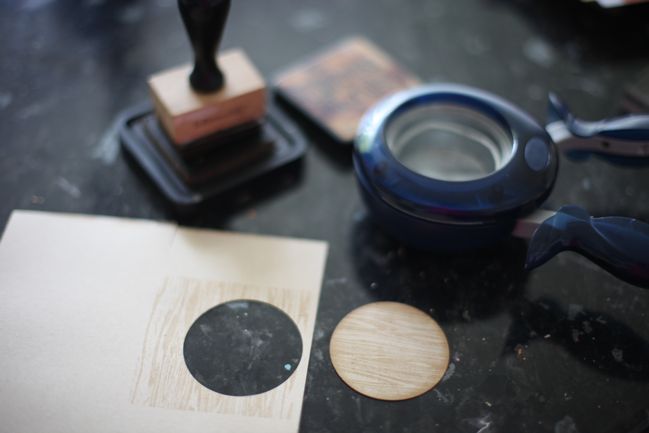 One of the side benefits of working with a series of guest posters is that sometimes their projects combine to teach me a big lesson. In this case, it was these two layouts, by Riikka Kovasin and Diana Besemer, that reminded me how fabulous it can be to really stretch the supplies we purchase – our scrapbooking investments! I'm relatively good at using a kit until all the paper and most everything else is gone, but I definitely have plenty of punches in my drawer despite using the same half-dozen all the time and lately I've been trying to remember the 'use it while you love it rule' applies to stamps as well as paper. I've just started boxing up some older stamps that I'm going to list on Ebay and I'm ashamed at how many stamp sets I've purchased then only used one stamp in the whole pack. Sometimes I play that stamp game just the same as paper – maybe I should use it yet because a better project will come up soon. It doesn't make a lot of sense for paper really, but it makes zero sense for a stamp – or any tool that can be used more than once! Let it never be said that I am the most logical scrapbooker in the world, I tell you.
So for a little change of pace as we near the end of the day, two guests who taught me a lesson! I hope they inspire you to get the most from your investment too.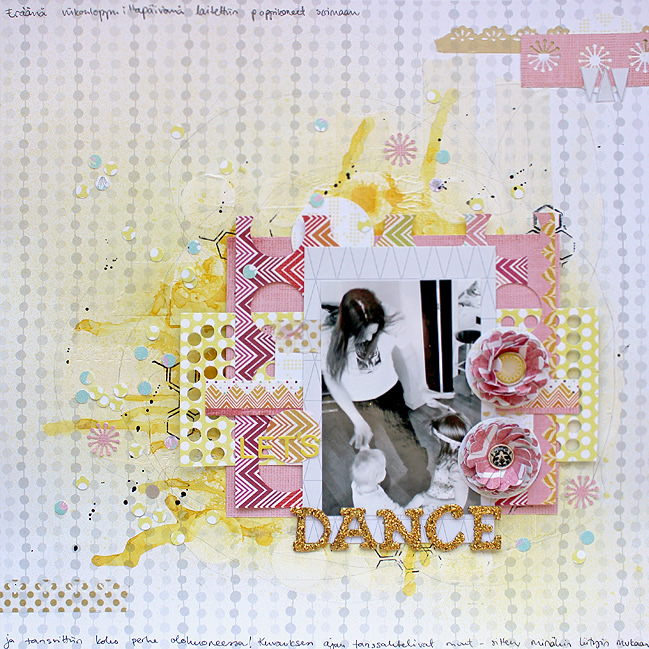 The first thing I did for this layout was to punch out a stencil for myself. I used a piece of scrap cardstock and punched large holes in it with a circle punch. I used some punched borders to create texture to the background, too. Both the punched out shapes and the negatives are used in this layout. It's really time effective – at the same time you can make your patterned paper layers and embellishments! The papers also have delicate, airy feeling, like lace and the layers can be seen through each other. If you can't reach to the middle of the paper with your punch, cover the solid parts and create an illusion of a piece totally punched.
The embellishments in this layout are also made with punches. I decorated the edge of washi tape with a border punch. The flowers are made with a scalloped circle punch. I cut four pieces of the patterned paper and cut the petals loose by clipping little slits from the edge towards the center. Then I attached the layers with a brad and bended the petals a little to create 3D effect. I used the little circles made from punching the punchinella type paper as confetti to finish the layout.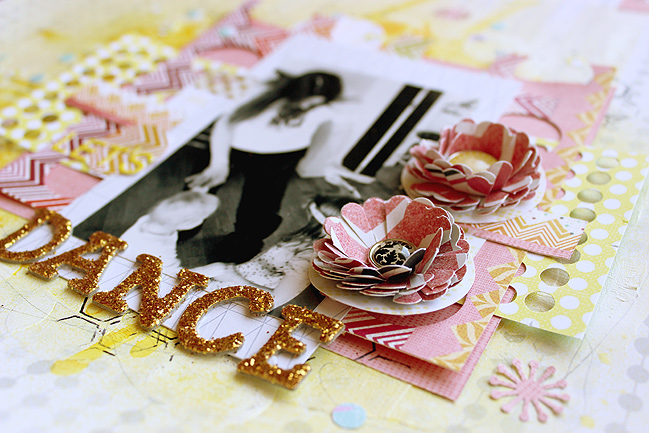 About the Artist
Riikka Kovasin is a Finnish mixed media style scrapbooker who lives in Helsinki with her husband and two daughters. She's happiest when she can combine her love for the beautiful products with the possibility to get messy with different paint media. She also loves to experiment with different, non-scrapbooking related products.
You can find Riikka also on her blog as well as Facebook, Twitter and Youtube.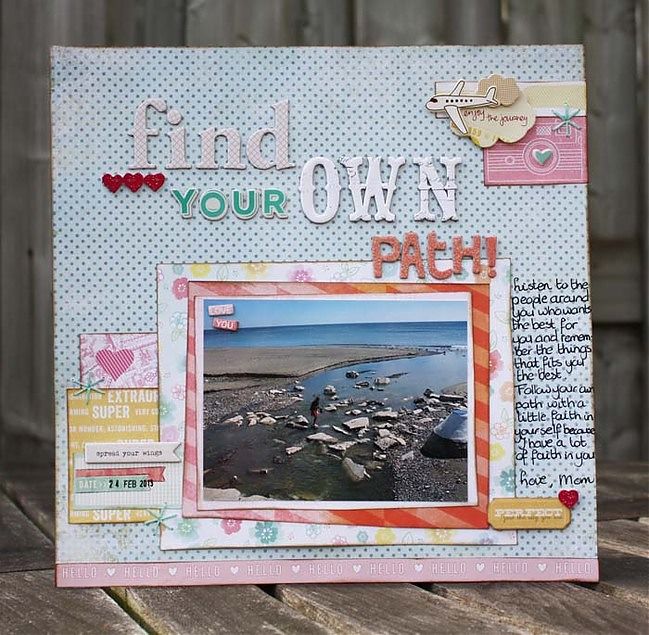 _When scrapbooking with only one picture there is enough space to get some extra use of your favourite paper, an extra long title or journaling. In this case, it's the title I wanted to focus on, with a eye-catching effect but also something that would give me hope for my collection of supplies. By just spelling out one short word each from a variety of different packs of letter stickers, I could get more use from a sheet of stickers that wouldn't spell a whole title. It takes more planning to get out all those sticker sheets and figure out which fonts can spell what words, but after that stage, it's rewarding to get another word from a set of stickers that can't spell much really!

About the Artist
Diana, who is married and mother of two children, lives in a small village in The Netherlands.
Since 10 years scrapbooking is a big part of her life. Occasionally she loves to make cards with the scraps laying around on her desk.
She designs for cardandscrap.nl , and have a blog where she post on a regularly basis.
Your twenty-third challenge is to stretch your supplies! That might mean using tools you often ignore (like lesser-used designs of punches perhaps, but other things like stamps could be your weakness) or it might be a consumable product like stickers or paper that can be used for a clever look even when you don't have a full pack or a full sheet. Entries close at the end of next Sunday, the 12th of May. Please check back on the 14th of May to see if you have won a prize.




Read more about: inspiration-party
04 May 2013

Next post: Scrapbooking the milestones of life
Previous post: Scrapbooking with square photos