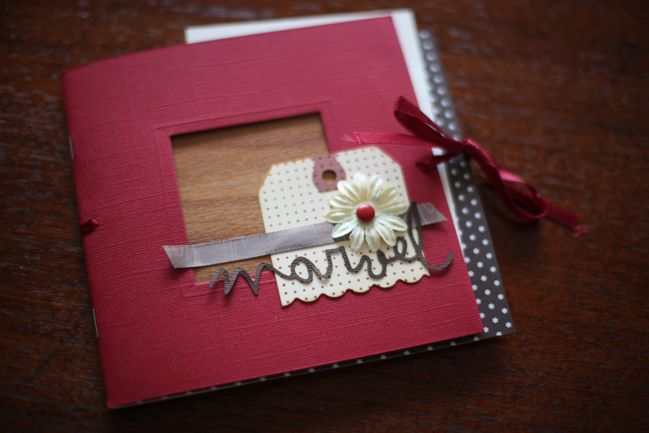 When I think of my crafting tools, I tend to thing of things that are all powered by hand in one way or another – stamps, punches, even my printing press doesn't work without its share of elbow grease! There are relatively few things in my crafting space that actually have to be plugged in – the sewing machine, the embossing gun. But fancy electronic cutting tools? While they are more mechanical than I tend to think of in my creative process of making things by hand, they do open up a world of possibilities for creating things that would be either impossible or ridiculously time-consuming to cut by hand. I needed about fifty of those delicate little 'marvel' titles for example. No way was I going to cut all those by hand, nor would fifty people in a workshop be very happy with me if I started by saying they needed to cut that with their scissors and a craft knife! And yet that delicately cut paper is so pretty on a project. All hail crafting technology!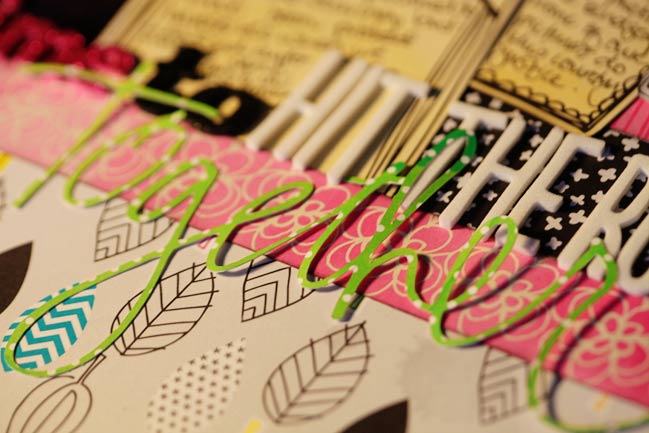 There are several different brands of digital cutter and different workflows for whether you cut from a cartridge of designs or download individual files online or draw and type your own designs to cut. I use a Silhouette cutter, which doesn't have cartridges and allows you the freedom to cut your own designs or designs you download from their site or others. As I tend to want one shape here and there for different themes rather than fifty different shapes on one theme, I prefer the individual download option to the cartridge set up. I have tried systems with cartridges and I always found myself debating each purchase because I might really like three or four of the cuts per cartridge, but that makes the cartridge price pretty expensive – and I would prefer to spend that on paper and embellishments! But there is a certain allure to how you don't need to open the computer to use a cartridge-based machine, and if you work within certain themes often, it would be a great choice.

Glitter Girl doesn't use a digital die-cutter all the time, or on even the majority of her projects, but she does find it a rather useful tool from time to time. (Interestingly neither Glitter Girl nor I feel we use the digital cutter enough to warrant an upgrade to the fancier 12×12 machine. We both still cut on the Silhouette SD, and although there are some lovely improvements that make the Cameo a fabulous machine, we just don't feel we would get enough use out of it to warrant replacing something that is working perfectly fine. But if we didn't have one already? Then we would probably spring for the Cameo!) I'm also quite a big fan of how the Silhouette store's own library has quite a few older paper collections represented. It's perfect if you have older papers that present a challenge to your newer embellishments – simply cut something in the matching motif and you're all set without needing to scour eBay for half a sheet of stickers to match your remaining papers. (See this page for further details on this Glitter Girl Adventure.)
And now for our guest artist, Becki Adams, who has given the brand new Two Peas cutting files a try!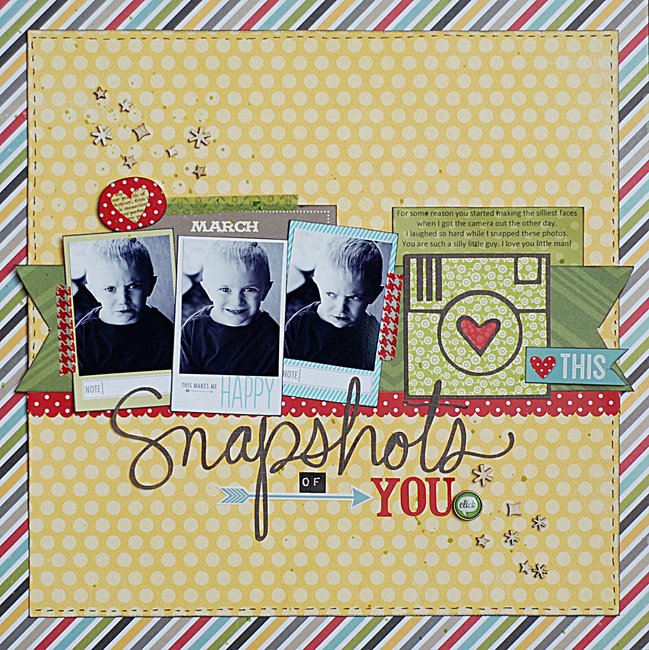 My creative process may seem backwards to most. I almost always start with a product and choose photos toward the middle or even the end of the project. I find that this eliminates the stress of finding the perfect products to go with my photos. Because this project required a cut file from the Two Peas store, that is where I started my project. The photos came second to last only being followed by the title. If I need to complete a project quickly, I change the way I begin the project. Changing things up a bit helps me see the project differently and sometimes leads to great new ideas that I would have missed following my usual process.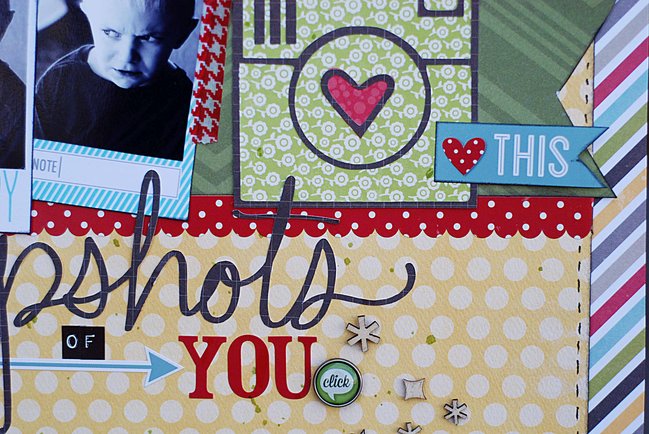 About the Artist
Becki Adams lives in a small town in Idaho, USA, with her husband and three kids. She enjoys reading, spending time with her family, and of course creating whenever she can. She designs for Bella Blvd, Paper Issues, and Life.Paper.Scrapbook. You can find all her work and links to social media sites on her blog.


If you're a digital cutting fan – or a fan of printables or photo processing help – definitely take a look at the brand new digital store at Two Peas. This isn't a shop for digital scrapbook pages – it focuses on just the digital products that can be easily used for paper scrapbooking: actions for processing photos, printable designs to create your own embellishments, and cutting files for digital cutters. There are some free downloads you can try to start, and pay attention to the top left corner of each product, as it will tell you if that file is only available in the store that month. (And just to clarify: it will be available in your downloads permanently – just only available for purchase that month, and then retired from the shop. That way this section of the store should stay easy to navigate and not just stack up with heaps and heaps of files to overwhelm you!) Take a look here and see what you fancy.
Your ninth challenge is to do some fancy cutting! (It can be with scissors or a manual die if you don't own a fancy gadget!) Entries close at the end of next Sunday, the 12th of May. Please check back on the 14th of May to see if you have won a prize.




Read more about: inspiration-party
04 May 2013

Next post: How to make a mood board for scrapbooking inspiration
Previous post: Never be afraid to scrapbook yourself