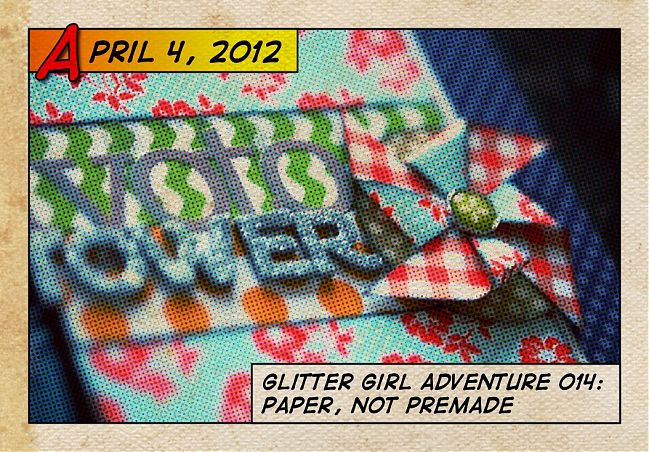 Class content ©twopeasinabucket.com.
This week, Glitter Girl's scrapbooking challenge was something very specific: how can we embellish pages without using premade embellishments that can quickly add up if you're scrapping on a budget or just don't like their look? And the answer is my staple product: patterned paper!
In this week's video, Glitter Girl shares two layouts: one that makes an embellishment similar to something you might buy and another that depends more on the mix of colour and pattern in paper scraps than any specific embellishments added on top.

This video starts with a look at the new collections from LilyBee – so lovely! Layout one starts at 5:28 and layout two at 14:59, if you're stuck for time. You can find all the new LilyBee products (plus the new Thickers I used and a variety of brads that would work for pinwheels) here. Just scroll down to the bottom of that page to shop!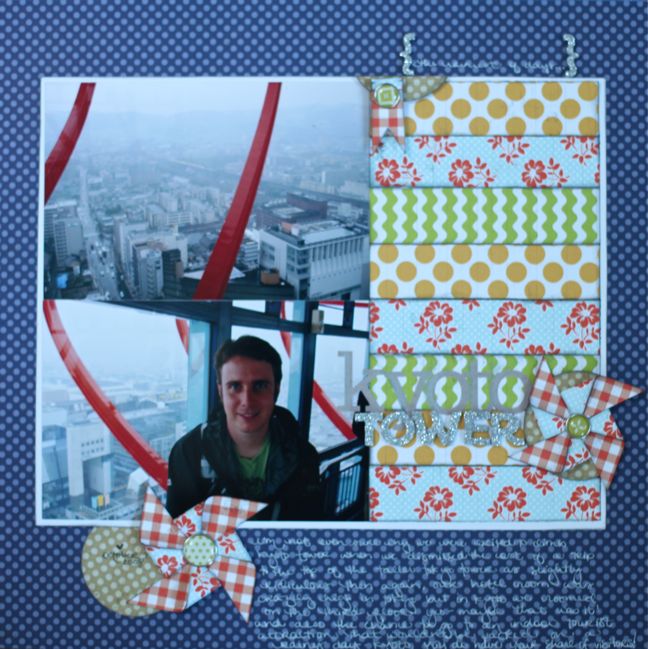 While my reload of kraft cardstock is in transit, I've switched back to some older travel photos, including these two shots from our honeymoon. I'm already stunned at how young we look in the pictures! I don't remember us getting any older in the last few years, so how on earth could this have happened? Or perhaps everyone just looks young on honeymoon. Do you think it would work if we booked a trip now and just called it a honeymoon? I am totally willing to do this as research for all scrappy girls out there who would appreciate looking extra young and happy in their photos.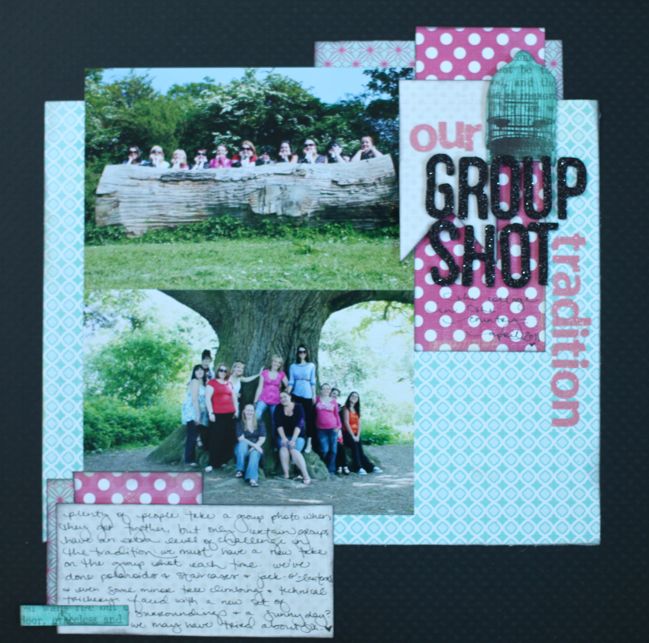 Does this page format look a little familiar? That's because it started in the same place as this page, but I wanted to take the challenge of creating a similar design but without any stamps or premade embellishments that drove up the 'price' of making the layout. Stamps and punches are tricky when it comes to questions like this. They are far more expensive than patterned paper and a fair bit more expensive than most premade embellishment packs, but they can be used so many times that their price per page can end up so much less. Seems like the best plan is to have a few of these little investments but to be very sure it's the shape or design you will love to use on plenty of projects and not tire of at the sight of a new trend. But for this page, they were out of bounds, and the only thing that is really an embellishment is cut from a sheet of patterned paper – and the rest of the page is made entirely from patterned paper scraps.
Now it's your turn! This week Glitter Girl challenges you to create a project using just patterned paper for embellishment – nothing premade allowed. Take a photo of your project and upload it to Two Peas and check the box for the Glitter Girl challenge in step four of the upload process to share it with us all – and you're also welcome to share a link in the comments here if you fancy!
Onward, covered in glitter, my dear scrapbookers!

The Adventures of Glitter Girl is a weekly series on Two Peas in a Bucket, and goes live every Wednesday. I'll share each adventure here shortly after that. I hope you enjoy her quests for crafting happiness, and if you ever have a scrapbooking dilemma yourself, you can always call her to action on the message board.

Read more about: adventures-of-glitter-girl two-peas-in-a-bucket
04 April 2012

Next post: Online scrapbooking weekend :: coming soon!
Previous post: Scrapbooking Starting Point :: Set to Music (wedding scrapbook page)