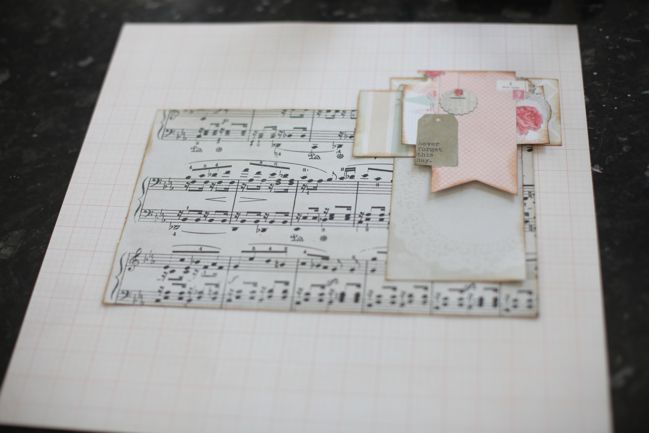 Okay, all finished so I'm back with the completed page and the round-up. If you haven't already, read this post first!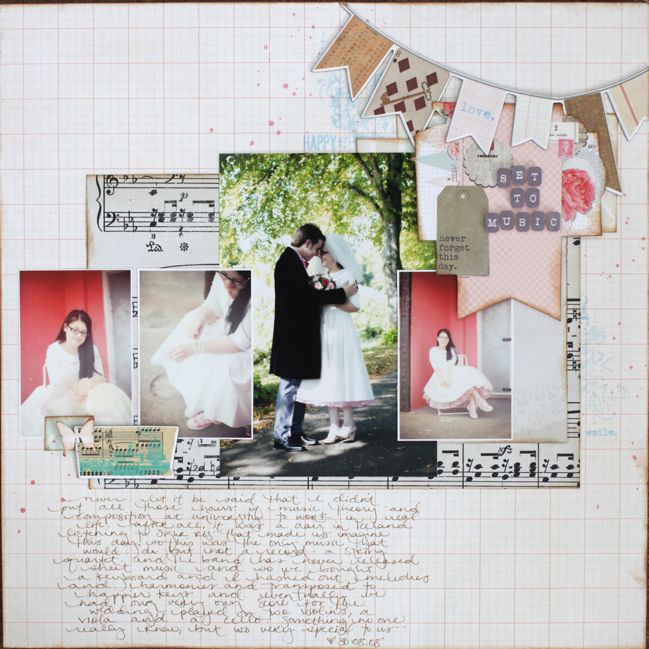 And here it is all finished. With four photographs on a single page layout. This is something that's been asked a couple times – how do I start if I'm not going to scrap just one or two photos? So I wanted to show that for me, it mostly starts the same. That before version could easily work for just one or two photos, but one of the easiest ways to include more photos per page is to print them smaller, of course. This page includes one 4×6 photo and three 2×3 images, all portrait. That is something that repeats through the vast majority of my pages: either all portrait or all landscape. I just don't like working with one of each – simple as that! I like the look of everything in the same direction and if that means making more than one layout to incorporate both types of photo, I'm totally okay with that.
The only page format that looks very different at the start is a three 4×6 page – three 4×6 photos in a line is a design I use often and I don't see any need to waste half a sheet of patterned paper underneath those photos, so in that case I almost always stick the photos to the background paper before I add anything else. You can see that process here, if three photos is something you might find helpful.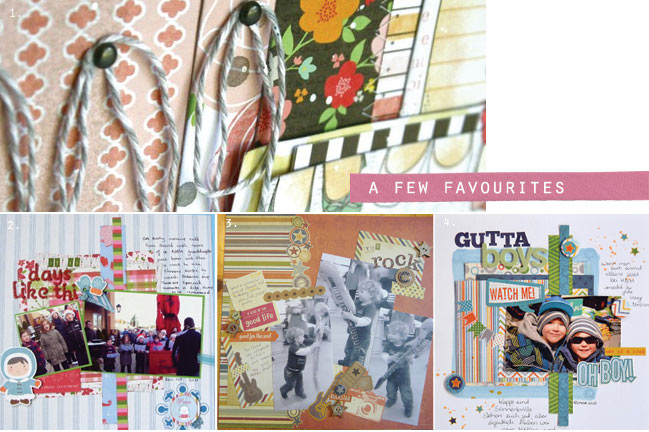 And some favourites from last week. Have a closer look at these: one, two, three and four.
Now it's your turn! Create a page from this starting point and share it with us. But don't forget to check out this post for some extra fun this week.

Read more about: scrapbook-starting-points
02 April 2012

Next post: Glitter Girl makes embellishments from patterned paper (scrapbooking video)
Previous post: Scrapbooking Starting Point :: My Mind's Eye Blog Hop