Consider yourself formally invited to a scrapbooking weekend… and you don't even have to pack or make yourself presentable! Everything's online and it's all completely free, and it's coming very soon: the 13th to the 15th of April.
What's an online scrapbooking weekend? Well, over the course of three days, you'll find tutorials, challenges and special guests posting here on the blog. You can join in and give the ideas a try, and if you share your work, you have a chance to win prizes from some fabulous sponsors too. Simple as that!
Of course the idea is to join in during the weekend if you can, as that way you can chat with others who are participating at the same time and all sorts of good stuff, but I also believe there should be no such thing as stress in scrapbooking, so there isn't a strict weekend-only policy. Nearly all the prize-winning opportunities will be open until the 23rd of April, so you'll have more than a week to complete as many challenges as you like. And should that window of time not work for you in the slightest, then all the challenges and tutorials will of course remain here for your reference at any time – it's just the prizes that need a deadline to make things work.
You don't need to prepare anything in advance and every challenge is created so you can use the supplies you like and adapt things to suit your style. If you don't print your photos at home, be sure you have a stack of pictures you're eager to scrap. (Like everything here, you'll find a lot of 4×6 photos in the mix during the weekend, so you don't need to print special sizes really.)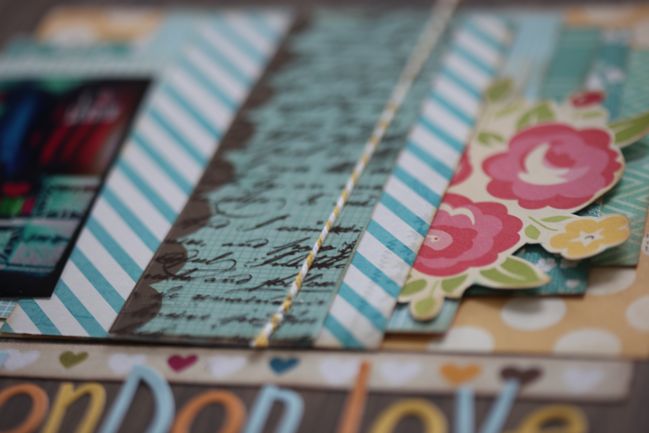 You don't need to sign up for anything – just show up and join in anything that takes your fancy! But you can help spread the word. Tell your scrappy friends in whatever way works for you. The more, the merrier for our weekend of crafty fun! (Feel free to grab that chalkboard image if you want to blog about it – how tremendously fabulous.)
Now… I want to keep most things up my sleeve till opening day, but I really hope you can join in at least some of the fun. Paper and photos and glue and pens. And all of you. Perfection!
See you there – oh so soon!
xlovesx

Read more about: online-scrapbooking-weekend
05 April 2012

Next post: Scrapbooking Giveaway Day
Previous post: Glitter Girl makes embellishments from patterned paper (scrapbooking video)