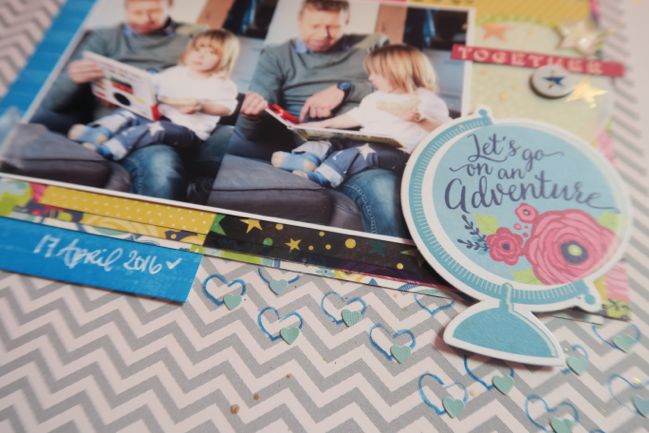 I can't entirely explain why I have collected a full box of Distress Inks in a range of colours when I don't do much in the way of inking techniques. I love the looks and could watch card making videos of Distress techniques all day in some land of fairy tales and yet I only seem to make cards when I'm in panic mode and can't devote time to trying something new and experimental. But I do spend time on my scrapbook pages! There is no good reason not to just put those inks to use, even with all the little tricks that make them different to a standard dye ink pad. It's time for Glitter Girl to get on the case.
The combination of pencil and the heart stencil was inspired by Kirsty Smith's page here. Kirsty often works with many white elements on a page, but I almost always go for fully saturated colours, so swapping from traditional pencil to coloured pencil was perfect for adapting the idea!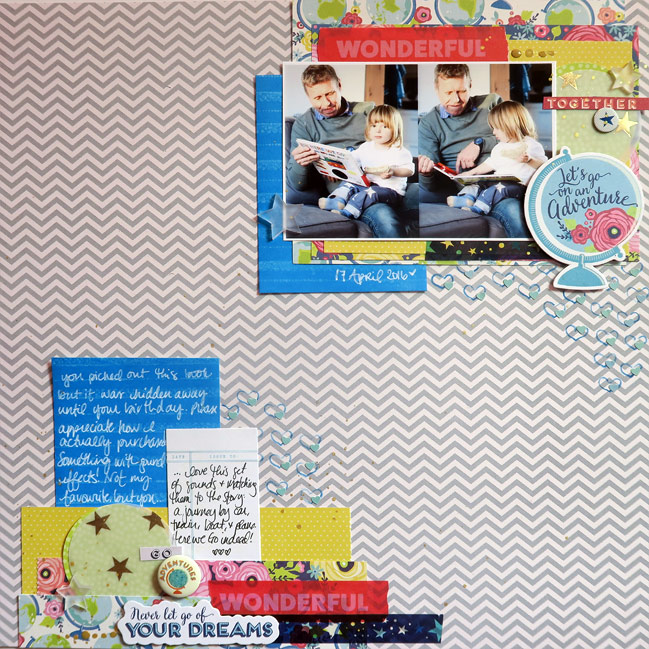 This page features the Starshine and True Stories collections, along with washi tape strips and tiny heart stickers from Studio Calico, and Ranger Distress Inks.
If you enjoy Glitter Girl's Adventures and chatting about scrappy things, please find us on Facebook: Scrapbook like a Superhero is a group of scrappers with plenty of ideas to share and possibilities to discuss.