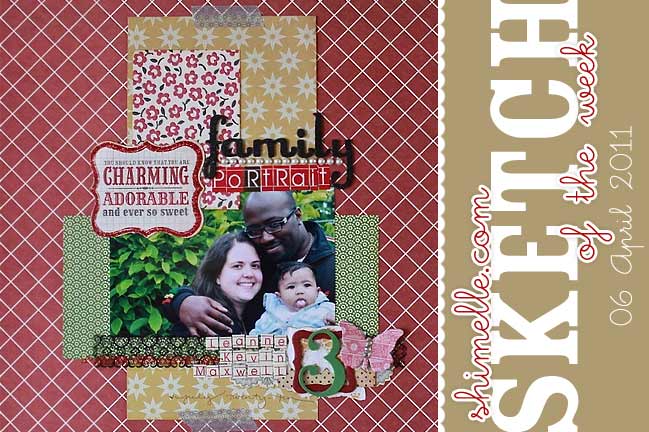 layout ©twopeasinabucket.com. Click here for supplies.
It's Wednesday, so how about a little sketch for a scrapbook page or two? This one is a bit simpler compared to last week, so probably a bit quicker to put together! And this layout of Leanne and family just makes me smile! It also makes me notice just how much I truly love letter stickers. If letter stickers had their own fan club, I think I would join. Which reminds me of the days of the Lisa Frank sticker club of my youth. I often wonder how many Lisa Frank sticker fans are now scrapbookers. Important issues that go through my brain, obviously.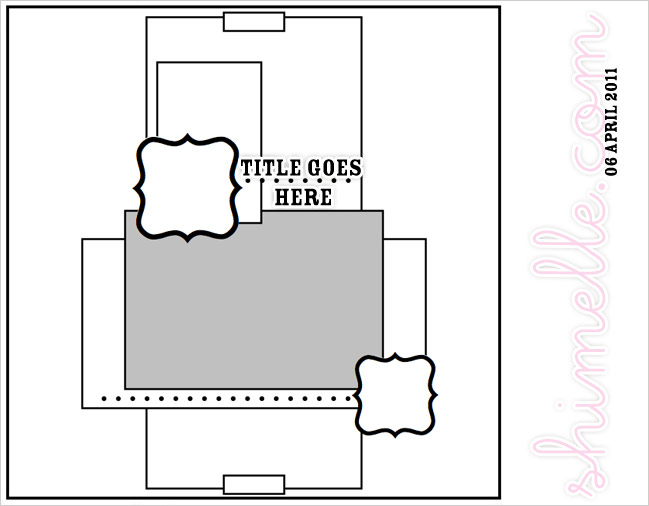 So here is this week's sketch. Although it's shown with a single photo, it can easily be adapted to two or more photos in the same space there in the middle of the page. You don't need to use the scrolled label shape either – you could substitute any shape that fits the style of your page. The idea is to repeat that shape once above and once below the photo. I have to remind myself that sometimes you can repeat a shape without repeating the same exact embellishment!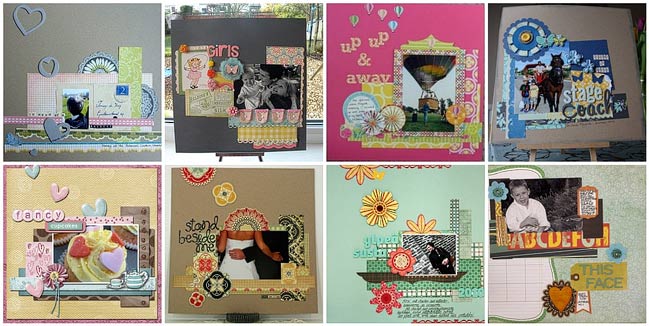 Here are eight of my favourite pages posted from last week's sketch. Click to see any of these pages in more detail!
Top row, L to R: one, two, three, four.
Bottom row, L to R: five, six, seven and eight.
As always, if you create something from the sketch, please share a link in the comments! And no matter what you're making, happy crafting!
xlovesx

Read more about: sketch-of-the-week
06 April 2011

Next post: Hello Spring
Previous post: 4x6 Photo Love :: March 2011