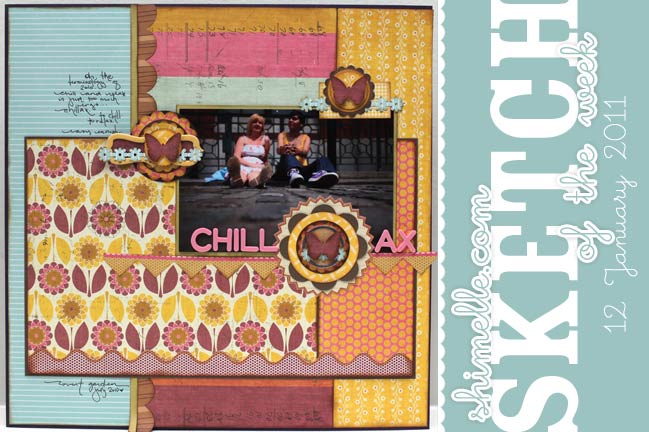 Layout ©twopeasinabucket.com. Click here for supply list.
While we're at it with new things for the new year, how about this: one sketch + example layout each week, just for fun? Nice and simple, and to your own interpretation. No need to participate every week (unless you want to!), so you can follow along when you fancy, when it suits you and use any supplies (paper or digital) and photos that you like. What could be easier?
This week's sketch is from a layout I made recently for the garden at Two Peas and it's all about one photo plus plenty of patterned paper. Once all the papers are popped into place, there are just three accents. I went with one design in several sizes, and of course, each one features a punched butterfly. But that's just me – you can of course use anything you fancy!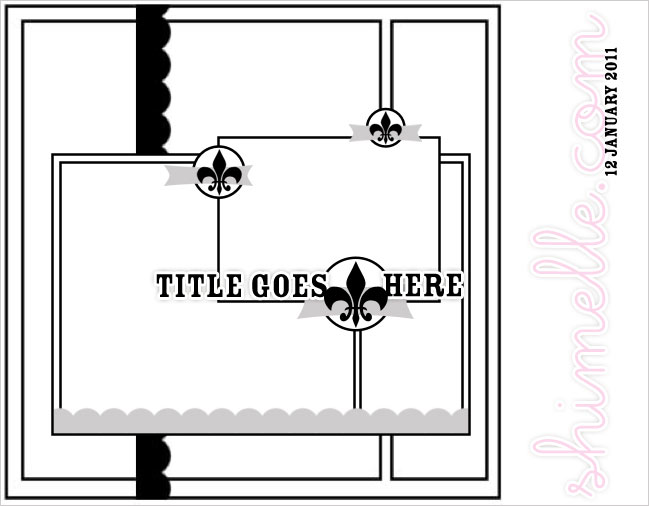 If you create something based on this sketch, leave a link in the comments. I'd love to highlight some pages each week, so please share!
And just like that, it's so simple, I think I'm done with this post! Happy scrapping – I hope you like this simple new addition to each week.
xlovesx

Read more about:
12 January 2011

Next post: Travel Notes from Vientiane, Laos
Previous post: Papercraft tutorial :: Making a birdcage card